With a heart on his sleeve
EAST VAIL " Michael Friedberg digs through piles of stencils that litter the table and floor in the living room of his East Vail condo identifying each one as he picks it up: "a young Bob Dylan; Morrissey; David Bowie; Einstein on a bike, I think that's one of my best ones quality wise; Clint Eastwood with an enormous gun; young Johnny Cash; old Johnny Cash; a skiing frog; Alex from 'A Clockwork Orange;' Joey Ramone; Hunter S. Thompson; a penguin, I'm kind of partial to him; a businessman without a head; a hand clutching barbed wire."
When he finds the one he's looking for, he puts on a white mask and picks up a metal can and starts shaking it vigorously. He has done this before, many times.
"Hearts should be red, right," he asks, in part rhetoric as he fills in the blank canvas.
---
---
He finishes spraying, and carefully pulls the piece of plastic from the leather bag to reveal a raven swooping down on a cat, a heart hanging over the feline's head. The image, he explains, comes from the great poet Edgar Allen Poe's "The Raven," who said he'd like to be able to write as mysteriously as a cat. It's just one stencil of many Friedberg has made, not to tag the side of buildings or Dumpsters, but to lush-up dusty thrift store finds resulting in one-of-a-kind dress shirts, and occasionally handbags, spray-painted with graphics that inspire him. He started by decking out skate boards. He came up with the idea for utilizing the vintage threads when he realized that cool T-shirts are "a dime a dozen," but snazzy dress shirts are hard to come by. He walks to his room and pulls out several from his closet, a pink tuxedo with multiple portraits of fat Elvis running down one side, his first shirts marked with swallows, "a protector spirit in Norwegian folklore," he said.
His own shirt is adorned with The Cure frontman Robert Smith with the words "Disintegrated," which he says "is the best Cure album ever and if you were a total loser you would know that," and a heart on his sleeve " literally. His trademark, as of late, is a broken heart on the cuff. He just went through a breakup.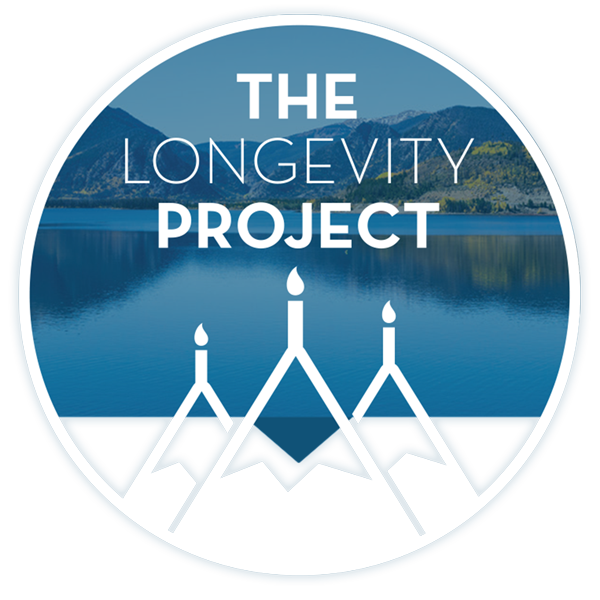 Participate in The Longevity Project
The Longevity Project is an annual campaign to help educate readers about what it takes to live a long, fulfilling life in our valley. This year Kevin shares his story of hope and celebration of life with his presentation Cracked, Not Broken as we explore the critical and relevant topic of mental health.
---
---
"The broken hearts are certainly a product of that and the fact that life breaks your heart," said Friedberg. "I think that one of the biggest challenges in life is to make it through with your spirit in tact. The hearts on the sleeves of the shirts is an obvious metaphor, right now they happen to be broken."
In addition to rock stars, literary figures and personal metaphors, he often uses lyrics from songs or quotes from literature to better express his ideas. The graphics and words can be dark and brooding, he says, but it's a very small facet of his personality, as are making the shirts.
"Some of my recent stuff has been about growing up, and making the transition from being an athlete to an adult," he said "The lines I sometimes use on shirts, 'Things I said I'd never do I've done, things I said I'd never be I've become' And 'Killing time and letting it kill me' were born of this."
---
---
Most of the time, the 24-year-old can be found racing down nordic tracks or pedaling his bike up Battle Mountain. He calls himself hyperactive, always seeking out a means of making the best out of his spare time, as opposed to watching television. He refuses to call himself an artist, rather it's merely a creative outlet. He scoffs at the idea of being taken seriously. Making the shirts, which one of Friedberg's friends defines as "rock star red carpet," he said, is only a hobby.
"Art is something I've always done during down times," said the former U.S Ski Team racer. "When you're on a ski team, you have a ton of free time. I've always been creative but I've never been talented. So for a while I brought a guitar everywhere and I decided to learn how to play that. And then I had an idea that I was going to try and paint watercolor everywhere I went with melted snow from the World Cup course, but watercolor's way too hard. I also used to make a lot of my own fitness equipment and all these contraptions to train on. If you go to my parent's house in Boulder, there's probably a whole room of failed art projects. I've tried a lot of different stuff over the years. This is what I'm trying now. I've declared November as arts and craft season, especially now on daylight savings time when I can't ride my bike after work."
Most of his friends owns a piece of "rock star red carpet," which he takes time in personalizing for them and soon becomes their "favorite shirt." They have no qualms with characterizing him as an artist.
"Like a true artist Mike does what he wants," said Bob Aldighieri of Steamboat a friend and former ski coach of Friedberg's. "It's kind of like a good rock 'n' roll artist never really wonders what the public likes. They play their music. Mike never thought, 'Well what would people like. He made what he wanted. The coolest thing is that they're one-offs and exclusive for a completely different reason than how much you can spend on the item. It's not exclusive for the same reason a $50 Van Dutch hat or a $300 Gucci bag is. There are only a handful of these in the world."
Aldighieri was sitting in a restaurant wearing his Friedberg original when a man approached him wanting to know the shirt's origins. The man ended up custom-ordering a batch for his groomsmen.
"Everywhere I go people say, 'Oh that shirt is so cool," Aldighieri said. "It's pretty hard to think of original ideas in clothing these days. Polyester shirts with these bizarre icons from rock music, these hard-core icons. I think they just catch people by surprise. I said to Mike, 'You could really make a go of these.'"
Like Aldighieri, others view the embellished dress shirts as more than just a hobby.
"I think Mike's stencils are his way of expressing himself," said Brian Baker of Avon, a friend of Friedberg's who owns several of his shirts. "They're one of a kind. It's better than going to Abercrombie and buying something that everybody else has."
Angela Rossi ran into Friedberg clad in his own design at Art's Bar in Vail on a recent night on the town and was immediately drawn to the one-of-a-kind shirt.
"It was different. It was something that spoke to you, without sounding too cheesy," Rossi said. "The images are very alive, very realistic and crisp."
Rossi, of Edwards, ordered a shirt for a designer friend of hers that lives in Seattle who loves Johnny Cash. Friedberg designed a young Johnny Cash looking up at the old Johnny Cash somewhat introspectively.
"It's exciting to see someone with a creative edge in town and bringing out some pop culture," she said. "It's more than just clothing. It's intimate. It's art."
Friedberg would love to start selling the shirts commercially and possibly even venture into ski clothing. But no matter how many he sells, he's not convinced of his own talent.
"I've been reading a lot of Albert Camus lately. He said, 'Abstract art: a product of the untalented sold by the unprincipled to the utterly bewildered,'" Friedberg said. "That's my business motto."
Staff Writer Laura A. Ball can be reached at 949-0555, ext. 14641, or laball@vaildaily.com.
Vail, Colorado
---
Support Local Journalism
---