Wizard of Oz production features 40 Eagle County kids
Sarah Mausolf
Vail CO, Colorado

No one ever said being a Munchkin is easy. Just ask the 40 local children playing mini people in "The Wizard of Oz."
Taking a break from rehearsing at Vail Christian High School in Edwards, 10-year-old Anabel Johnson explains the transformation.
"You have to pretend like you're an actual munchkin in munchkinland and like you're really small," said the Edwards resident, who was wearing a pink tutu. "And you have to have this funny little voice like 'hee hee.' You have to be like the wicked witch is your worst enemy, like she's going to kill you."
---
---
Being a munchkin requires an almost singular devotion to the role, actors say. "We can never be out of character. We always have to be happy and sort of dainty and stuff," 10-year-old Eagle resident Amanda Lingle said, twirling around in circles to demonstrate.
Sometimes, no matter how small you are in real life, it never quite seems small enough. The actors say they find their physical forms limiting. "You have to act really, really small because munchkins are like this," 9-year-old Garvin van Dernoot said, gesturing to waist height with a serious look on his face.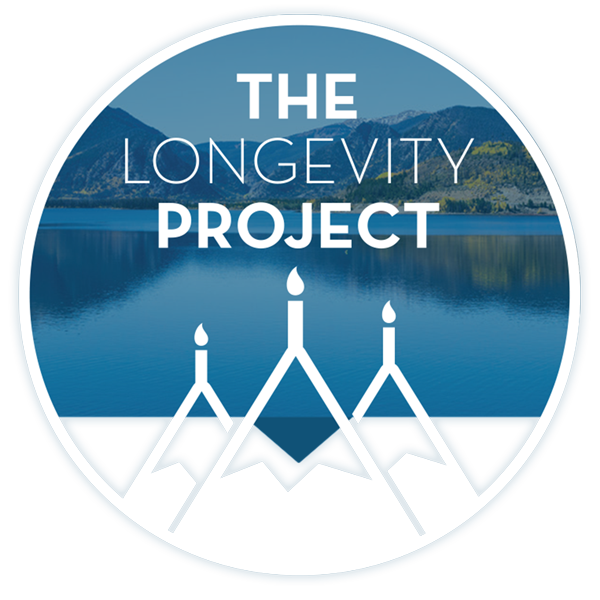 Participate in The Longevity Project
The Longevity Project is an annual campaign to help educate readers about what it takes to live a long, fulfilling life in our valley. This year Kevin shares his story of hope and celebration of life with his presentation Cracked, Not Broken as we explore the critical and relevant topic of mental health.
---
---
Of course, being a muchkin comes with perks, like getting to wear a three-foot wide bow tie and striped kneesocks.
"
It's just out of this world. I'm not kidding," van Dernoot said.
---
---
And the escape from reality is more relaxing than any spa treatment.
"I think it's really fun because it's like you're not a human anymore," said 9-year-old Danielle Chmielewski, who lives in Chicago and is staying in Vail. "You're part of Oz."
Nearly 100 children auditioned for "The Wizard of Oz," which debuts Sunday at the Gerald R. Ford Amphitheater in Vail. The show is part of a workshop held in the valley each summer by The Children's Theatre School in Wisconsin.
Auditions draw enthusiastic local talent.
"We had kids turn down Disneyland to be in the show," said play director Gretta Assaly, who wore a colorful scarf tied around her head.
In the interest of including as many children as possible in the show, pairs of actors share main roles like Dorothy, the Scarecrow, the Tin Woodman, the Cowardly Lion and Toto. Along with the leads, the production features 40 munchkins between the ages of eight and 15.
From early on in rehearsals, the munchkins showed an almost preternatural ability to follow direction. For instance, they learned to hide behind flower props with little prompting.
"We just say, 'Be a cookie!' and they curl up in a little ball," said 15-year-old Jillian Kiss, who plays the wicked witch. "It's so cute."
Singing and dancing also came easily to the munchkins, who mastered such numbers as "Ding-Dong! The Witch is dead." Despite their success in the roles, the munchkins never let the fame get to their heads. In fact, they tossed the occasional compliment to other cast members.
Upon spotting Kiss without her witch costume, one munchkin asked her: "How can you be the wicked witch? You're too pretty."
Yet even munchkins are human. There were moments during rehearsals when the actors gave in to distraction.
"At times, mainly after the break when they're all hyped up on sugar from the snacks they brought, it's a little like cow herding to get them to focus on the scenes," Kiss said.
In the end, though, the actors' dedication always trumped their sugar highs.
"You see these 8-year-old kids doing a great job on stage and you think, 'They must have worked their butts off,'" Kiss said.
The munchins did their share of hiney-busting, but they played hard, too. One of the great benefits of children's theaters is the lasting relationships the actors form, Assaly said.
"In the world of texting and Internet and e-mailing, this is an opportunity where you have to show up and everyone is glad when you do," she said. "They not only learn their lines and blocking, they also form long friendships."
Eleven-year-old Acacia Ortiz from Eagle, who plays Dorothy, said a young munchkin who seemed to idolize her followed her around and copied her moves. Ortiz formed close friendships with her fellow cast members.
"It's kind of fun because I get the chance to work with a lot of people at once and they're fun people," she said. "If they were all grown-ups, I don't know if I would enjoy it as much. They make me smile."
Time will tell whether the children stick with theater, or simply retire from the stage after their 15 minutes of fame. Some actors show a potentially lasting passion for their crafts.
Nine-year-old Luke McKeever, who plays a munchkin, flying monkey, Oz resident and wizard, says he thinks about his lines in bed each morning when he wakes up.
"I love, love, love it," he said.
High Life Writer Sarah Mausolf can be reached at 970-748-2938 or smausolf@vaildaily.com.
---
Support Local Journalism
---