Working for "Minimum Wage"
Wren Wertin/Daily Staff Writer

When Bruce Willis' personal video editor Jonathan Bricklin got bored with his job, he came home to Vail. Finished with working on somebody else's home videos, he was ready to dive back in to his own work.
"Minimum Wage," Bricklin's first full-length feature, begins shooting tonight at the Riverwalk Theatre in Edwards.
"I've always loved movies," he said. "It's a collaboration between music and writing and photography and actors and acting. You get to put them all together. It's definitely the art form of now. People don't read much anymore, but they do go to movies. 'Minimum Wage' is probably a 15-year old boy's perfect movie – a comic book movie."
---
---
The author of a dozen screenplays and the director of a half-dozen short films, Bricklin wrote the script. He took his cues from one of his favorite directors, David Lynch, whose movies are less linear than they are exploratory.
"This is true: I don't enjoy movies that you can summarize in one sentence," he said. "This movie isn't about anything in particular, it's about everything. Admittedly it's pretty thin on plot. Have you seen 'Mulholland Drive?' That movie has no plot whatsoever."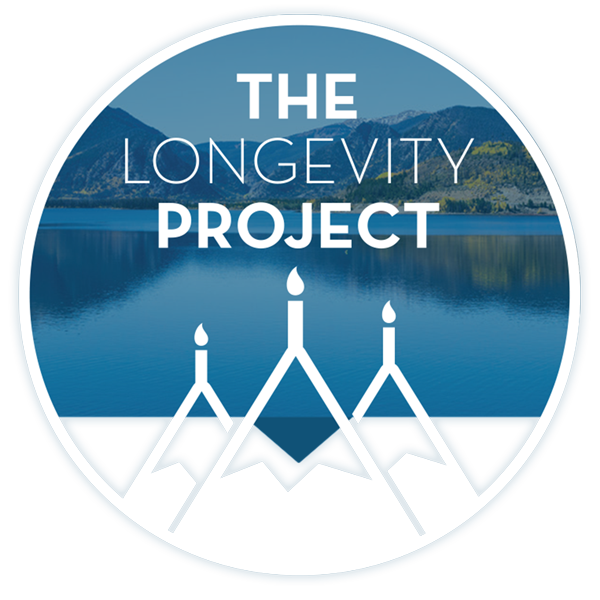 Participate in The Longevity Project
The Longevity Project is an annual campaign to help educate readers about what it takes to live a long, fulfilling life in our valley. This year Kevin shares his story of hope and celebration of life with his presentation Cracked, Not Broken as we explore the critical and relevant topic of mental health.
---
---
"Minimum Wage" is about several characters living in a mountain town that closely resembles Avon, though Bricklin has created a backdrop which includes views from Summit County to Leadville. Edgar works in a video store, and he gets in a fight with a customer that results in a broken arm.
"When he goes back to his trailer he sees an ad on TV about a personal injury lawyer. So it turns into a story about the lawyer, his secretary and Edgar's roommate. After the fight in the video store, he gets fired and works at a toy store, so it's also about the toy store manager and owner."
Bricklin decided to set it in the mountains because he finds them beautiful. But he also chose Avon because of its "weird, corporate, franchise" element. The dichotomy of the two appeals to him.
---
---
"It's a story about characters," he said. "Any story centered around the characters will only work if they're interesting. I think it captures in a weird way the essence of low-income living and the absurdity involved in life. It's also in a small way pointing out the absurdity of Americans and how we're lawsuit happy. We sue over everything and take no responsibility for anything. One thing leads to the next."
His characters are played by characters themselves. Having lived in Hollywood in addition to Sun Valley and Colorado, Bricklin has amassed a slew of acting friends and others in the business who are names in their own rights, including:
n Chris Elwood was in an award-winning short film at Sundance Film Festival last year, starred with rappers Method Man and Red Man in "How High," and guest starred on "Spin City," playing Heather Locklear's boyfriend.
n Menni Pulos has guest starred on "Moesha" and "Strong Medicine" as well as McDonalds and Ford commercials.
n Brian Klugman has starred in 50-plus commercials as well as the movies "Cant Hardly Wait" and "Inspector Gadget." He's currently a series regular on "Fraiser," playing Fraiser's assistant.
n David Shackelford has been in the movies "Kingpin" and "There's Something About Mary."
n Sara Aldrich is a series regular on "The Young and the Restless" and "Port Charles."
n Gary Anthony Williams is a series regular on "Malcolm in the Middle" and is the voice for several Saturday morning cartoons. His movie "Undercover Brother" opens nationally next week.
n Stephanie Pottruck, the producer, has worked in movies, television and theater in a wide range of roles, including as a freelance consultant for NBC, in a casting agency and for Robert Simonds Company, the producers of "The Wedding Singer" and "Billy Madison."
Despite this wealth of experience – which often translates to top dollar – all of the actors are doing it for free. In pre-release interviews for his upcoming film, Williams has even been promoting "Minimum Wage" as his next project, as indeed it is.
"All of the characters are distinct looking," said Bricklin. "It's a funny cute story, albeit a bit strange. It's a farce, which I understand to be an exaggeration of the truth. But life is really a farce. You've got it in the 'Vail Daily' in Planet Weird. If you saw it in the movies, you wouldn't believe it. I am fascinated by the completely weird stuff."
So, it seems, is his cast. In addition to the professionals, plenty of locals have pitched in for the good of the cause:
n Sandra Berardi, actor
n Chagai Bolle, director of photography
n Mike Dimatteo, sound man/mixer/boom man
n Timi Asaka, assistant director/script supervisor
n David LaGrange, co-producer/actor
n Kira Rubin, costume designer
n Jesse Edkins, dolly grip
n Rick "the movie guy" Glende, location manager
n "Marcus the Grip"
n Eric Stahl, actor/production assistant
n Mark Halloran, actor
n Ben Christansen, unit production manager
n Ian Bogert, best boy
n Ann Swanstrom, stylist
n Matthew Silverman, creative director
Locations, too, are available to Bricklin free of charge. He attained it all by begging and pleading. Apparently, nobody could say "no" to helping with Bricklin's dream come true.
"It's a low-key, independent film," he said. "Everyone involved is so neat. We're saving 80 grand in production value that would be spent in another town. All of the actors are doing this for free. All of the locations are free. It's really amazing."
The shoot will be finished on May 15, and he will be editing it in Avon.
He says he'll be finished by the middle to end of August, when he will distribute it to the cast and crew, as well as Bruce Willis.
"Ultimately, the best-case scenario is to get into Sundance or one of the other top festivals in the country and get the movie sold to a distributor," he said. "Worst case, the movie isn't loved by everyone, or even anyone, and goes straight to video release."
"Minimum Wage" begins shooting tonight at the Riverwalk Theater at 11 p.m. Bricklin is soliciting extras to play audience members, who will receive Pez candies, good karma and big exposure.
Wren Wertin can be reached via e-mail at wrenw@vaildaily.com
---
Support Local Journalism
---