Young people take on pine beetle
Harriet Hamilton
Summit County Correspondent
Vail, Co Colorado

SUMMIT COUNTY, Colorado " Woodpeckers flitted from stump to stump, where a handful of hard-hatted young adults wielded chainsaws.
Fifty feet uphill from the group, semi trucks powered toward the Eisenhower Tunnel on I-70, their engine roars providing constant background noise for the laboring crew.
A hundred yards downhill, barely visible through stands of spruce and fir, several brightly-colored nylon tents clustered on the banks of Straight Creek " the town of Dillon's primary water source.
---
---
The area where the young lumberjacks were working " due east of Dillon Valley " is the site of Summit County's first expenditure of its portion of the $1 million earmarked by the Colorado legislature last year for statewide pine-beetle mitigation and forest restoration.
With direction from local organizers, 10 members of the Rocky Mountain Youth Corps " a Steamboat Springs-based group that recruits young adults from all over the country to spend their summer living in tents doing outdoor manual labor " cleared 10 acres of infected lumber in the Straight Creek watershed, creating both a fire-break in a vulnerable area and generating marketable lumber products.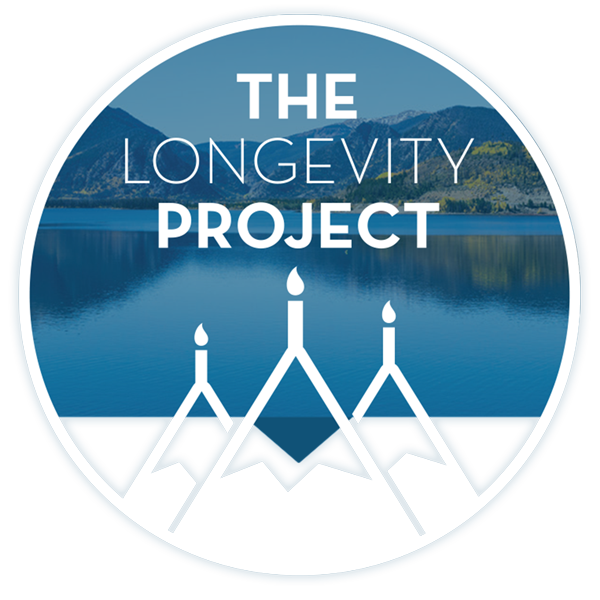 Participate in The Longevity Project
The Longevity Project is an annual campaign to help educate readers about what it takes to live a long, fulfilling life in our valley. This year Kevin shares his story of hope and celebration of life with his presentation Cracked, Not Broken as we explore the critical and relevant topic of mental health.
---
---
The clearcut's ultimate goal is primarily experimental, said Silverthorne's Howard Hallman, president of the Greenlands Reserve, a nonprofit organization serving as the project's grant applicant and coordinator.
Because of its unprecedented nature, no one knows what impact massive beetle mitigation will have on the environment. Experimentation is vital to learning how to encourage the regrowth of healthy woodlands, he added.
"The forest is much more diverse than you'd think if you just look at it from I-70," he said. "What might work in one place, won't necessarily work somewhere else."
---
---
Hallman had long had his eye on the Straight Creek watershed, partly because of its vital importance to Dillon. When Governor Ritter signed House Bill 1130 last spring, the Greenlands Reserve joined several local partners, including the town of Dillon, to apply for funds to study the area and start actual mitigation work.
"It's good to talk, but we wanted to do something on the ground," he said.
Working cooperatively with stakeholders such as Dillon, CDOT, Xcel Energy, Summit County and the U.S. Forest Service, Hallman hopes the project will yield enough information to help guide future reforestation efforts.
"This is a first step," he said. "Can we properly utilize the timber to help the project pay for itself?"
To facilitate the Straight Creek experiment, the Greenlands Reserve bought the timber on two five-acre parcels from the Forest Service at auction for $590. Once youth corps members finish cutting the parcel's trees, Hallman plans to sell as much of the lumber product as possible.
"The idea is to use the whole tree," he said, citing potential uses as varied as log cabins, pellets, sawdust, wood pallets, and woody biomass for power generation.
In addition to assessing economic feasibility, Hallman intends to monitor the clearcut land carefully with the help of the Forest Service and interested community groups.
Despite its relatively small scale in the face of the millions of Colorado acres affected by the pine beetle, Dillon public works director Eric Holgerson lauded the Straight Creek efforts.
"It really is a very important project," he said. "Because Forest Service funding is so limited, doing these individual projects is very helpful to all the entities involved."
Always concerned about the safety of its water source from contaminants, Dillon contributed about $5,000 to the $61,000 project. Even if nothing else is done in the area, the fire-breaks created by the clearcuts will be worth it and the project's success may lead to more resources, Holgerson added.
"It's a good start," he said. "Hopefully it generates more (grant) money."
As co-sponsor of the bill funding the project, State Sen. Dan Gibbs was equally enthusiastic after he paid a visit to the site.
"Quite often, as a legislator, you introduce a bill and, 'Hey, that's really great,' but to actually see work get off the ground almost immediately " I couldn't be more happy," he said.
The Dillon project is particularly significant because of its multi-faceted benefits such as protecting the town water supply, gathering valuable information about reforestation, and making money off the timber sale, he added.
"This is a perfect example of trying to turn a negative into a positive," Gibbs said. "I think we can achieve so much if we're all on the same page."
Originally approved for only one year, the legislature recently voted to extend its pine-beetle mitigation funding through 2012.
For 21-year-old sawyer Leah Medina, cutting trees in Summit County is a win-win proposition. As a rookie member of the Rocky Mountain Youth Corps, the University of Colorado at Boulder architecture student had never used a chainsaw before her training week in Leadville last month.
"I didn't think I'd ever do this," she said, sitting on a newly cut log during a brief break from her saw.
She and her nine crewmates stay together all summer as they move from place to place throughout northwestern Colorado, cutting trees fulltime and earning a $300 a week stipend.
"It's a great workout," she said. "And it's a great way to save money."
In its 15th year of operation, the youth corps hires about 100 young people between the ages of 16 and 25 each year to work together in the Colorado backcountry. While many look forward to future careers in fields such as environmental management or wild-land firefighting, some, like Michigan resident Kyle Mokma, 23, come back year after year to the corps for more intangible reasons.
"It's about being in the woods and being out of the city," he said.
Because of its potential impact on the local water supply and the large numbers of stakeholders involved, the Straight Creek project is particularly well suited to the goals of his organization, youth corps project manager and wildlife biologist Chris Frohlich observed.
"One of the big things we look for is meaningful work and connection to the community," he said. "And this is a perfect match."
---
Support Local Journalism
---