Vail Daily column: Bristlecone pine is the elder of the forest
Long ago, before the discovery of the Eagle Valley and even before the rise of Egyptian pharaohs, a young seed drifted on the wind and landed in the Rocky Mountains. This young seed took hold of the bare mineral soil, surviving the cold winters and strong winds when other seeds from far away could not. Long roots spread around the seed like an underground web, catching water as it flowed downhill and a thick, sturdy trunk packed with resin locked out ice and rot. Many years passed until this young seed grew into a tree, with waxy, bottle-brush needles in fascicles of five and dark purple cones. Soon, this tree was towering above the rest, like an elder watching over their family, as a mature, fully-grown bristlecone pine.
Resilient Species
Bristlecone pines are one of the oldest tree species on the planet. Their ability to survive in drought-stricken, subalpine environments on poor soil make them one of the most resilient trees to have ever existed. In the White Mountains of eastern California, the mighty Methuselah stands at an incredible 4,847 years old. Methuselah was the oldest tree in the world until 2013, when a forester by the name of Tom Harlan discovered another bristlecone pine that was 5,065 years old. However, the identity and location of this tree remains a secret, most likely for preservation purposes.
---
---
Before Methuselah was discovered, another bristlecone pine stood in Great Basin National Park of Nevada. In August 1964, Prometheus was cut down by Donald R. Currey. Currey was a graduate student studying the history of forests during the Little Ice Age, and understood that bristlecone pines in particular had an incredibly long life span. It was not until Currey brought Prometheus into the laboratory did he learn of that Prometheus was a whopping 4,844 years old. Since then, cross-sections of Prometheus have been shared among other scientists with the hope to gain further insight into North American forest history.
Controversial Experiment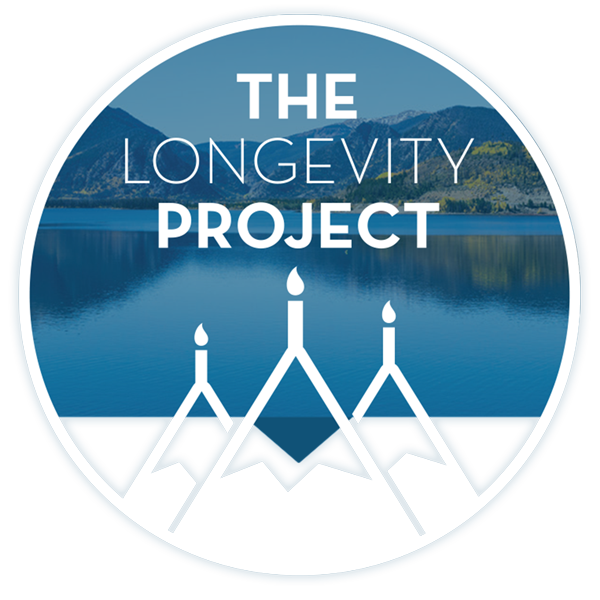 Participate in The Longevity Project
The Longevity Project is an annual campaign to help educate readers about what it takes to live a long, fulfilling life in our valley. This year Kevin shares his story of hope and celebration of life with his presentation Cracked, Not Broken as we explore the critical and relevant topic of mental health.
---
---
However, Currey's experiment was not without controversy. Some claim that Currey knew that Prometheus was older than the rest of the bristlecone pines, and some also claim that because the Little Ice Age was only 600 years ago, Currey's need to cut down an obviously old tree was unnecessary. Regardless of the rumors, the cutting of Prometheus was enough to begin protection movements for elderly trees. Thanks to the Prometheus' sacrifice, Methuselah and other notably ancient bristlecone pines cannot be cut down in California and Nevada.
In Colorado, our oldest bristlecone pine is 2,504 years old, but it does not have a name. This bristlecone pine can be found on Black Mountain in the Pike National Forest, along with at least three other trees that are more than 2,100 years old. A grove of bristlecone pines can also be found at a scenic area on Mount Evans and scattered on Mount Royal near Frisco. For those of us here in the Eagle Valley with four-wheel drive and high clearance vehicles, an amazing trek up County Highway 11 will also lead to a grove of bristlecone pines; however their actual age is unknown.
Respect your elders
---
---
Bristlecone pines are listed as a "least concern" species on the International Union for the Conservation of Nature. There are currently no populations of bristlecone pines in decline; in fact, most populations are stable. However, 34 percent of conifers worldwide are facing global extinction. At the moment, bristlecone pines are being studied to identify climate change trends in high elevation regions and the Rocky Mountains. As the oldest tree species, bristlecone pines sequester more carbon than any other species. If these trees follow the trend of all conifers, then valuable information about the history of our planet could be lost.
Overall, the bristlecone pine seems to have one message to us humans as we admire its majestic age, especially if we want to continue seeing its growth here in Colorado, and that is to respect your elders.
Rori Bassler is a naturalist at the Walking Mountains Science Center for this summer. She loves inhaling the sweet smell of pine trees while hiking in the White River National Forest.
---
Support Local Journalism
---