Vail Daily column: Liberty, even if it kills you … and me
Jeffrey Bergeron
Biff America

The 1968, Chrysler New Yorker was an impressive piece of Detroit steel. I recently reacquainted myself with it online. It is exactly as I remembered from that late afternoon in the fall in '68. This was to be our family's first new car. My Dad had left some brochures of the various new cars he was considering purchasing lying around. So, by the time it rolled up our driveway, I was very familiar with its looks.
Though not consulted, I lobbied heavily for a Corvette Stingray. But since there were eight of us in our family, a two-seater was impractical. My old man was going to pick up his new ride after work; I'd be waiting for him when he came home.
For my five older siblings, a new car was no big deal. But at age 14, I had yet to learn indifference. He honked the horn as he rolled up the driveway and my mum and I went outside to meet him.
---
---
'GO GET A SHARP KNIFE'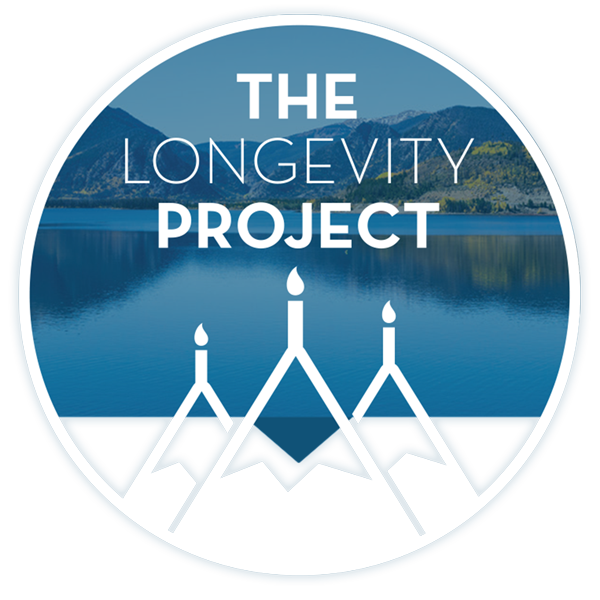 Participate in The Longevity Project
The Longevity Project is an annual campaign to help educate readers about what it takes to live a long, fulfilling life in our valley. This year Kevin shares his story of hope and celebration of life with his presentation Cracked, Not Broken as we explore the critical and relevant topic of mental health.
---
---
It was huge — dark blue with a landau roof. He rolled up quietly and shut off the engine. Both my mother and I were excited, but my old man didn't look as happy as I thought he would. I wrote that off to future car payments.
My mother and I walked around the vehicle and marveled. After a lap we arrived back at the driver's door where my Dad waited with a sour look on his face.
"Go get a sharp knife," he said.
---
---
For some reason I got it in my mind that, like a new pair of pants, a new car came with a price tag that needed to cut it off. When I handed him my Jack knife and he said, "No, I need something with a big blade and a serrated edge," I went inside and returned with a steak knife.
My father asked me to come into the vehicle with him. I sat in the front passenger seat enjoying the new car smell. He sat next to me and pulled on the seat belt. "Hold this tight and pull."
REMOVING SEAT BELTS
As I held on to the seat belt he sawed the knife back and forth. (You must remember, in the early days, seat belts were just that — belts, no shoulder straps.)
"I wish I could have done this at the dealership," he said. "But those bastards wouldn't lend me a knife. After we do this, you and I are going back to the dealership and give these damn seat belts back."
Once my Dad calmed down, he told us the story about how he went to pick up his new car and saw the seat belts installed. He told the salesman that he didn't order them and didn't want to be charged. He was told that the belts were included in the price of the vehicle since the Federal Government mandated that all cars sold in the USA be equipped with the life-saving devices. When he insisted the dealership remove the seat belts, they told him it was illegal for them to do so.
CAN'T TELL US HOW TO LIVE
I think If the car included seat belts as a manufacturer perk, then my old man might have been OK with it, but since it was the government, well, he wasn't going to let LBJ tell him how to live — even if it killed him … and us.
In truth, we only cut off one belt before we determined that for the rest we could unbolt them from the floorboards.
But before that, my mum, always the voice of reason, suggested that since we already cut off the driver's seat belt, perhaps we could leave the rest in case she or any of her six kids chose to use them.
My Dad turned to me and asked "Do you want a bunch of Washington Democrats telling you how to live?"
Though at the time I wasn't totally sure what the difference was between a Democrat and a Republican, I knew my parents were the latter, so I said, "No way."
A GOOD MAN
All the seat belts were removed before we took our first drive.
My dad was a good man; a self-made man with a profound sense of morality and work ethic. He was a good parent — though a bit of a curmudgeon — with a wonderful sense of humor. In 1972, he drove me to the polling place to vote in my first presidential election. After I told him that I voted for McGovern over his favorite, Richard Nixon, he said that he wished birth control was retroactive.
We never agreed on politics, religion, or many social issues. From him I did learn (or at least witness) moral consistency and inflexible integrity. I also learned that it is possible to respect, like and even love those with dissenting opinions.
I miss my dad; he certainly was not perfect, none of us are. Were he alive today, I'm sure he would have figured a way to disconnect his new car's airbags.
Jeffrey Bergeron, under the alias of Biff America, can be seen on TV-8-Summit and read in several newspapers and magazines. He can be reached at biffbreck@yahoo.com.
---
Support Local Journalism
---