When divorced couples with kids can't get along
Love is a battlefield. OK, I've used the line before. It's not even my line in the first place. But still, sometimes, it is (a battlefield, that is). Especially when the blush fades from the rose. OK, that's another line that isn't mine.
Sometimes things go south and people get divorced. Sometimes things go way south — Tierra del Fuego south — and, to paraphrase ol' Rodney King, "People can't just all get along." Especially, it seems, when there are kids involved.
And that's when the white steed of the law comes a-thunderin' across the River Styx of post-marital discord, like some avenging angel. Well, sort of anyway. You see, the law has ways to mollify the conflict. Below — with apologies to Elizabeth Barrett Browning and the acknowledged irony of invoking a love sonneteer in a column dealing with divorce — let me count the ways.
---
---
Child and Family Investigator
You see, the court has little helpers, the first of which is called a child and family investigator. A child and family investigator may be appointed by the court (read "court" as the judge, since all domestic issues are tried before a judge rather than a jury), to investigate, report and make informed recommendations regarding specific matters of concern or controversy as directed by the judge. The child and family investigator may be an attorney, a mental health professional or another individual with appropriate training and qualifications, who must bring an independent perspective to the court. The court may or may not follow the recommendations as the court ultimately determines what is or is not in the best interests of the children.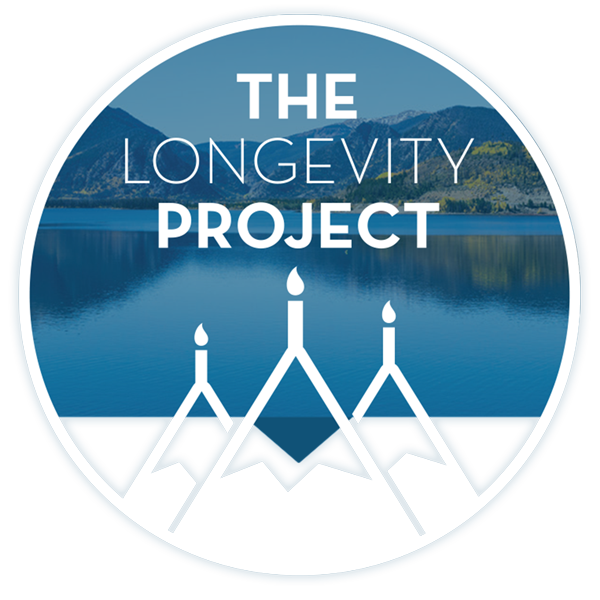 Participate in The Longevity Project
The Longevity Project is an annual campaign to help educate readers about what it takes to live a long, fulfilling life in our valley. This year Kevin shares his story of hope and celebration of life with his presentation Cracked, Not Broken as we explore the critical and relevant topic of mental health.
---
---
Parenting Coordinator
A parenting coordinator is another of the court's domestic elves. A parenting coordinator may be appointed by the court or requested by a party to assist in resolution of disputes between the parties concerning parental responsibilities, including implementation of a court-ordered parenting plan. A parenting coordinator can assist the parties in their disputes regarding children but cannot impose his or her recommendations.
Domestic Relations Decision Maker
---
---
Up the ladder of enforcement is the qualified domestic relations decision maker. This person can be appointed by the court but only with the mutual consent of the parties. A decision maker is just what it sounds like — a person who makes parenting decisions for the warring couple. The decision maker has binding authority to make decisions for the parties and to resolve the parties' disputes. There is an out, however. If either one of the parties disagrees with a decision made by the decision maker, that decision can be appealed to the court. There are some teeth in the decision maker's decisions, however, in that if a party appeals a decision and loses, he or she will pay the court costs and the other party's attorney fees and costs in connection with hearing the contested matter.
Court-Appointed Arbitrator
Another device used to dampen parenting conflicts is appointment of an arbitrator to resolve disputes. An arbitrator can only be appointed with consent of the parties. In the same way as a decision-maker, the determination of a domestic arbitrator can be appealed to the court but the losing party pays the associated fees and costs.
Child and family investigators, parenting coordinators, decision makers and arbitrators are varieties of the court's helpers meant to intervene and calm before conflicts affecting kids become volcanic in what is often unnecessary malevolence.
Separate but together forever
All of these devices are intended to ratchet down the storm of conflict that all too often seems to arise with the bitter effluvia of divorce with kids. You see, when there are kids involved, a couple may become legally divorced, but they are never truly separated like weary pugilists and sent to separate corners. While love may mean never having to say you're sorry, divorce is, on the other hand, too often, one sorry thing after another.
Continuing Obligations
I often counsel clients who come to me for divorce or the aftermath of divorce that, when you have kids, while you may become legally separated from your spouse, you are, in a sense, bound together forever. Even when the kids are grown, they will decide whether to take their kids to grandma's house or grandpa's. With this in mind, and understanding the continuing parenting obligations that survive divorce, it is best — to the fullest extent possible — to remain friends with your ex or, at the least, to figure out the best way to cooperate with one another with mutual respect, deference and courtesy. While the two of you may have run out of ways to make the relationship survive, the kids are blameless and their needs should and must be placed preeminently ahead of those of the grown-ups. As a parent, the first and foremost responsibility is to bring up healthy, secure and beloved young beings.
If you need a little help keeping parenting on course, there are legal means to help and, usually, reaching out for a helping hand is better than warring with the children suffering the outfall of hostilities.
Rohn K. Robbins is an attorney licensed before the bars of Colorado and California who practices in the Vail Valley with the law firm of Stevens, Littman, Biddision, Tharp and Weinberg LLC. His practice areas include business and commercial transactions, real estate and development, family law, custody, divorce and civil litigation. Robbins may be reached at 970-926-4461 and at either of his email addresses, robbins@slblaw.com or robbins@colorado.net.
---
Support Local Journalism
---