Vail Daily column: LBJ zigzagged toward the Civil Rights bill
"God hits straight shots with broken sticks" is an adage President Lyndon Baines Johnson personified. God used this flawed president to expand liberty for all. Freedom's Creator made "straight shots" in civil rights legislation by working through LBJ's "crooked" idiosyncrasies.
On July 2, 50 years ago, President Johnson signed the historic 1964 Civil Rights Bill that outlawed segregation. After foot-dragging against African-Americans' rights early in his career, LBJ turned political corners. He worked toward widening the road for African-American rights.
After passage of the Civil Rights Act, fewer citizens regarded segregation as a social reality to be celebrated. LBJ helped correct it and replaced segregation by restoring minority rights as matters of equality. He fit a Hebrew prophet's description of a social agitator who made "the uneven ground level and the rough places (smooth) like a plain" (Isaiah 40:4).
---
---
LBJ's path zigzagged. He stumbled, making missteps. He counted many Southern Democrats as personal friends. They formed a voting bloc against civil rights for African-Americans. After signing the Civil Rights Bill, LBJ wasn't jubilant. He sighed to an aide, "We just delivered the South to the Republican Party for a long time." He was right. In November 1964, Republican Sen. Barry Goldwater, who voted against the bill, lost a landslide presidential election to LBJ but won in five Deep South states. Former evangelical Democrats turned into stubborn conservative Republicans who detested Johnson and his Civil Rights Bill.
LBJ retrieved a colonial notion of American liberty that U.S. history has obscured. Scholars refer to this freedom as "republicanism." Colonials who sacrificed personal comforts for greater social good practiced "republicanism." They referred to this practice as "civic virtue," an arcane phrase that sounds as if colonials wanted to foist a stern moral agenda on others. To LBJ, however, civic virtue groomed citizens who gave up private economic advantages to further public good. Benjamin Franklin caught the heart of this freedom which embraced more than opportunities for economic self-sufficiency observing, "Only a virtuous people are capable of freedom."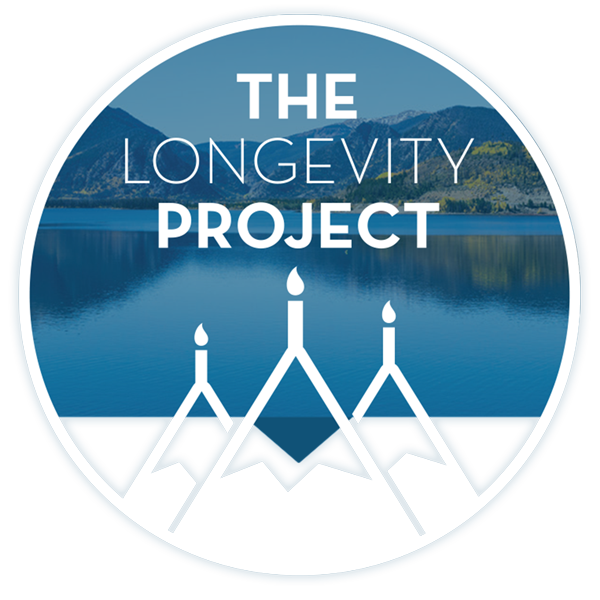 Participate in The Longevity Project
The Longevity Project is an annual campaign to help educate readers about what it takes to live a long, fulfilling life in our valley. This year Kevin shares his story of hope and celebration of life with his presentation Cracked, Not Broken as we explore the critical and relevant topic of mental health.
---
---
LBJ didn't practice such "republicanism" overnight. It took several decades for his compassion toward the poor to catch up to his political presidential ambition. When compassion and ambition were harnessed, like two powerful draft horses pulling in the same direction, Johnson set the crooked places straight. He "hit straight shots with broken sticks."
His efforts culminated in the 1964 Civil Rights Act, which dismantled school segregation in the South. This bill curtailed social strictures, such as "white" and "colored" drinking fountains, and segregated seating in restaurants, churches and buses.
Reared near Stonewall, Texas, Johnson encountered severe rural poverty. Biographer Robert Caro, in "Master of the Senate, Vol. 3, The Years of Lyndon Johnson," recounts how Johnson took to heart students' plight at the "Mexican School" of Catulla, in the Texas hill country. Arriving at school early and staying long hours to tutor these boys and girls, Johnson would then visit their shacks. These experiences molded LBJ's expansive heart.
---
---
Seeing desperate lives planted seeds that grew into Johnson's Great Society. Much later, he wrote of a vision to give hope, restore dignity and offer opportunity to society's outcasts. LBJ wanted to give those marginalized the benefits of liberty. "In a land of great wealth, families must not live in hopeless poverty. In a land rich in harvest, children must not go hungry," he reminded Americans.
His stern challenge: How to spread this liberty and win over Southern Democrats who sandbagged social legislation.
The LBJ Presidential Library on campus of the University of Texas at Austin features photos of LBJ in action, working-over opponents. He'd cajole and button-hole, whine and threaten. Biographer Caro describes how Johnson hovered over a Southern conservative Democrat and pointed his finger into the chest, as if it were a dagger. Then he'd fling himself on the floor, so he could "humbly" look up to the political adversary. With teary eyes, Johnson verbally riffed, praising his Daddy. The next minute, he'd look to a politician he was winning over, shamelessly guffawing how "you've been just like Daddy to me." While on the toilet, Johnson was known to bring into the bathroom states' rights proponents who blocked civil rights legislation. He'd bargain, lie or bully until they caved in to his social justice agenda.
Soon after becoming president, he invited close friend Sen. Richard Russell of Georgia to the White House. "Dick," he warned, "you've got to get out of my way. I'm going to run over you. I don't intend to cavil or compromise."
"You may do that," retorted Russell. "But by God, it's going to cost you the South and cost you the election in 1964." Johnson snapped back, "If that's the price I've to pay, I'll pay it gladly."
Today, freedom is usually defined as achieving economic success with little regulation from local government. Johnson expanded freedom's influence, using the federal government to guarantee civil rights for all citizens.
Hitting straight shots with crooked sticks isn't easy. Johnson described the civil rights legislation that created the Great Society as "the excitement of becoming — always becoming, trying, probing, failing, resting, and trying again."
Like LBJ, let's mold our lives to reflect this freedom, which turns obstacles into opportunities by hitting straight shots with crooked sticks.
The Rev. Dr. Jack R. Van Ens is a Presbyterian minister who heads the nonprofit, tax exempt Creative Growth Ministries (www.thelivinghistory.com), which enhances Christian worship through dynamic storytelling and dramatic presentations aimed to make God's history come alive.
---
Support Local Journalism
---