Letters to the Editor
Compiled by Vail Daily staff
Vail CO, Colorado

We're not alone
There have been two interesting stories in the media lately that you may not have seen regarding the UFO phenomena. As a representative of the Mutual UFO network here in Eagle County I wanted to make the public aware of these reports.
The first involved the Phoenix Lights, which occurred on March 13, 1997. That evening a mile-wide, V-shaped formation of strange lights glided silently over Arizona, being seen and reported by commercial pilots, air traffic controllers, and thousands of citizens. The giant craft moved generally from north to south and flew so low over Phoenix that witnesses said the UFO was so large they could not see the entire ship.
---
---
Later that evening, between 9:40 p.m. and 10:20 p.m., many more witnesses in the Phoenix area observed seven bright amber/orange lights appear in sequence to the southwest of the city, and there were over a dozen videos taken of these objects. Amazingly there was nothing in the local news about the lights the next day. Witnesses wanted answers and the story hit the news several weeks later.
To allay people's fears, then-Arizona Gov. Fife Symington called a press conference where he announced the arrest of a culprit responsible for the lights, and brought in an aide dressed as an alien in handcuffs. This stunt got a great laugh from the reporters but disgust from the witnesses who had seen the lights.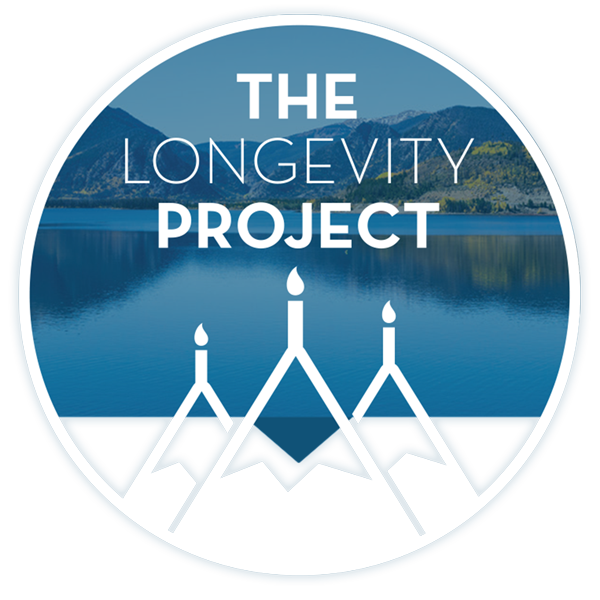 Participate in The Longevity Project
The Longevity Project is an annual campaign to help educate readers about what it takes to live a long, fulfilling life in our valley. This year Kevin shares his story of hope and celebration of life with his presentation Cracked, Not Broken as we explore the critical and relevant topic of mental health.
---
---
Recently Symington was interviewed for the 10th anniversary of the Phoenix Lights and he admitted that he too had seen the mile-wide craft that night. He told CNN that the craft he saw was "enormous. It just felt other-worldly." Symington said he was a pilot who knows "just about every machine that flies. It was bigger than anything I've ever seen. It remains a great mystery." He went on to say "The universe is a big place, and we're conceited to think we're alone."
The second involves France, which has for many years maintained an official UFO investigation office as part of CNES, their national space agency, and recently released on the internet some 1,600 UFO sighting reports received over the last 50 years. Most were reports made by citizens while some were made by pilots. They are likely high quality reports of which only 9 percent were explained.
France has had its share of UFO sightings over the years and in July of 1999, a committee of high ranking military officers and scientists who had spent four years studying reports and interviewing witnesses released the "COMETA Report."
---
---
After looking at the evidence, the committee concluded that UFOs are a physical reality, under the control of intelligence beings, and likely extraterrestrial in origin.
The COMETA Report also brought out the strange position of the United States. While our government denies the existence of UFOs we retain the highest levels of secrecy surrounding the phenomena.
This significant report was never mentioned in the U.S. at the time and is little known to Americans today because of official U.S. policy to deny and debunk UFOs in the media.
The Mutual UFO Network (MUFON) has for almost 40 years been dedicated to the scientific study of UFOs and to keeping the public informed regarding the phenomena.
Even if only one of the many thousands of unexplained UFO reports is an extraterrestrial craft it would issue in a new age for our species.
As a representative of MUFON I have to state that we must all accept the reality that we are not alone in the universe.
Bob Fiske
Vail
Nickel in Priuses
A recent letter to the editor was sent regarding your article that Eagle County would be buying Prius cars.
In the letter Mr. Sicking implies that nickel used in the Prius battery is responsible for a moonscape ecological damage near Sudbury, Canada. NASA used the area in the 1970s. Which is a long time ago. The Prius was sold in the U.S. initially in 1997.
Nickel is refined from a sulphur bearing ore in Sudbury. Prior to emissions controls, the sulphur was converted to acid bearing emissions, which poisoned the local soil. This started in 1897. But in recent years the company has received ecological medals for the clean up work they have participated in.
Some of this is detailed in http://www.sudburysoilsstudy.com/EN/overview/background.asp and on http://www.cbc.ca/clips/rm-hi/mackinnon-sudbury070312.rm.
So what is responsible for the damage that was done, which was prior to the Prius production? Well, the next time you sit down from dinner and pick up a stainless steel flatware knife and fork, look yourself right in the eye.
Yes, the major use of nickel is stainless steel, used in everything from outdoor hardware, eating utensils and other kitchen tools, surgical instruments.
Nickel is also used in the alloys used for aircraft turbine blades. Anything manufactured with these materials prior to the implementation of sulphur emissions controls in Sudbury is responsible by Mr. Sicking's reasoning. Because the Toyota nickel was refined after these controls were in place, one might even conjecture the Prius and other Toyota stainless steel parts are helping to pay for the cleanup of Sudbury that your parents and grandparents' flatware caused.
There is confusion regarding nickel cadmium (NiCd) and nickel metal hydride (NiMH) batteries. NiCd batteries, commonly used in rechargeable devices, including two-way radios used by emergency services and older portable power tools, are extremely poisonous due to the cadmium.
Nickel itself is a white silvery metal which is non-toxic. Like I mentioned above surgeons use it in their instruments.
Nickel is a common plating on steel and brass. NiMH batteries are relatively benign, comparatively, and Toyota has put a bounty of $200 on each used pack to ensure they are returned to them for recycling. They have built a factory for this very purpose.
I would be more concerned about the battery packs used by construction contractors, than those worthwhile quantities of nickel in the Prius battery pack.
The somewhat smaller, Korean-made, Chevy Aveo that matches the Prius option level (four-door sedan, automatic transmission, engine immobilizer security system, 15-inch aluminum wheels) costs $15,425. With the extra brake repair cost of the non-hybrid Aveo, extra fuel to run it, starter and alternator costs (the Prius-warranted transmission does these functions), the Aveo costs the same amount as the Prius over 150,000 miles.
The equal cost estimate assumes the Aveo automatic transmission lasts for 150,000 miles, which might be a faulty assumption in mountainous Eagle County.
The Prius' mechanically simple transmission (no clutches/bands, only one planetary gear set) has proved very reliable, and is commonly used in taxi service beyond 200,000 miles service without repair.
Donald V. Lemke
I-70 project
Kudos to the Colorado Department of Transportation for their newsletter to Vail residents on their proposed widening of I-70 from Vail Pass to East Vail's exit.
They are truly encouraging public awareness and input into this project, which should enhance safety but will also have significant impacts on East Vail residents and on the environment.
Anne Esson
---
Support Local Journalism
---