Letters to the Editor
Compiled by Vail Daily staff
Vail CO, Colorado

Lip service
Magnus Lindholm's agreement with the Town of Avon was to provide the transportation to the Traer Creek development once the demand was there. This service was never to be paid for by the Town of Avon.
I am disappointed to find that Magnus Lindholm and his Traer Creek Development has failed to step up to the plate and provide bus service to The Village at Avon.
---
---
Magnus sold his project on the fact that he really wanted to provide a needed service to the working community of Avon. He provided the stores but is now holding out on the transportation part of the equation. We are now left to believe that Magnus Lindholm's commitment to the working community is not one of integrity but only lip service.
Linda Miller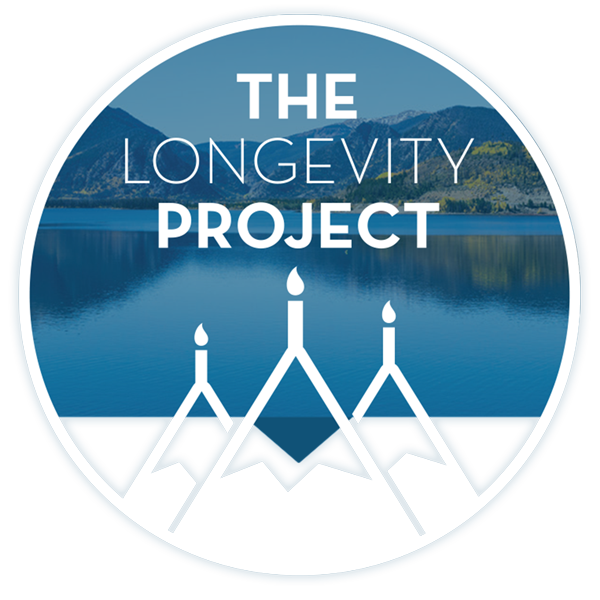 Participate in The Longevity Project
The Longevity Project is an annual campaign to help educate readers about what it takes to live a long, fulfilling life in our valley. This year Kevin shares his story of hope and celebration of life with his presentation Cracked, Not Broken as we explore the critical and relevant topic of mental health.
---
---
Gypsum
Even Basalt has more
The time for home rule in Eagle County is now! We need proportional representation, especially now that the county's population is swelling at its seams.
---
---
I wouldn't want to run a business with just a three-person board of directors: to get the best decisions on complex and tough issues you need a few more brains in the room.
Let's get with the times. Even little old Basalt, where I used to be an elected official, has gone home rule and has a board of seven. The time for five Eagle County commissioners is today!
Jon Fox-Rubin
Basalt
Better representation
I am writing to urge you to vote "yes" for home rule for Eagle County. You should have your ballot by now " it's a mail-in election, with ballots due in the county clerk's office by Tuesday, May 1.
Here are just two reasons I think home rule promotes better government in Eagle County:
Five commissioners: First, it gives us five county commissioners. We're a large county, spread out geographically, and we have critical issues facing us: housing, transportation, open space, the environment, community health and social services, a stable economy, to name a few. If home rule is adopted, five commissioners would each represent a district, with one from the Basalt/El Jebel area. Commissioners would live in their districts and be voted on at large, just like now. I think that's the best of both worlds " commissioners live in the communities they represent so are most familiar with issues, towns and neighborhoods there; but they serve the county as a whole and are elected by all residents.
Counties have the option to go to five commissioners when they reach a population of 70,000. For us, at the rate we're growing, that will probably be close to the year 2020. Because adding commissioners and drawing district boundaries have to be based on an official census, 2020 is the earliest date we could consider adding commissioners without moving to home rule status. I think that's too long to wait.
I believe five commissioners gives us more balance and better representation.
"Who's at the table" matters. Two more voices, from two more parts of the county, will provide balanced governance and more viewpoints. Three is a difficult number. On contentious issues, or with contentious personalities, big issues are often decided by one vote " one pro, one con " and the Commissioner in the middle makes the big decisions.
It costs more for five than it does for three, but I truly believe five gives us better governance and is worth the cost. Over the long run I believe five commissioners will save the county money, as it will be much more difficult to get expensive pet projects approved with five elected officials making the decisions.
Accountability " This is a simple one, but very powerful. The charter requires an annual report from the commissioners. The report would show attendance records, every vote taken, and Boards served on by each commissioner. This is public information, but hard to gather right now. The charter puts the records of our elected officials at our fingertips " another way of providing good representation and accountability.
There are many more reasons to vote yes! You can go to http://www.homerulefacts.com to get more detailed information or to read the charter. The charter is available on the county Web site as well, http://www.eaglecounty.us.
Here are some things that are not true:
1. Home rule would raise taxes. There are phone calls from the opponents saying seniors and folks on fixed incomes would be hurt by the charter. That's just not true.
The additional cost for two commissioners would come from the current budget (it amounts to about 1/2 of 1 percent) " as you know, taxes can't be raised without a vote of the people; scare tactics, not based on the truth.
2. Home rule would eliminate campaign finance laws. Not true. The home rule charter specifically says that state statutes apply to campaign finance " in other words, nothing changes.
3. You lose rights with home rule. Actually, it's just the opposite. Only counties with home rule give their citizens the same rights as municipal residents, that is, the right to put issues on the ballot. Home rule gives us additional rights and powers.
In summary, I believe home rule is good governance. It's self-determination at its best. It allows us to be governed close to home, and I've always believed that the best governance is that which is closest to the people.
Thank you for exercising your precious citizen rights to vote, and thank you for taking the time to read this letter.
Kathy Chandler-Henry
Eagle
Member of the Home Rule Charter
Commission
---
Support Local Journalism
---