Letters to the Editor
Compiled by Vail Daily staff
Vail CO, Colorado

No means no
What part of no does this county not understand?
The people of Eagle County voted no on two items in November: early childhood programs and home rule. So, what part of no do you not understand? Who is now paying for the $800,000 program? Hopefully, it is coming out of the commissioners' own pockets because the people who voted these commissioners into office also voted no on this program.
---
---
When I explain to my daughter that when she tells a boy no she means no, but when the people of Eagle County said no the commissioners think we are joking and it really means yes. We wonder why we have a low percentage at the polls " our voice doesn't matter.
Jennifer Collins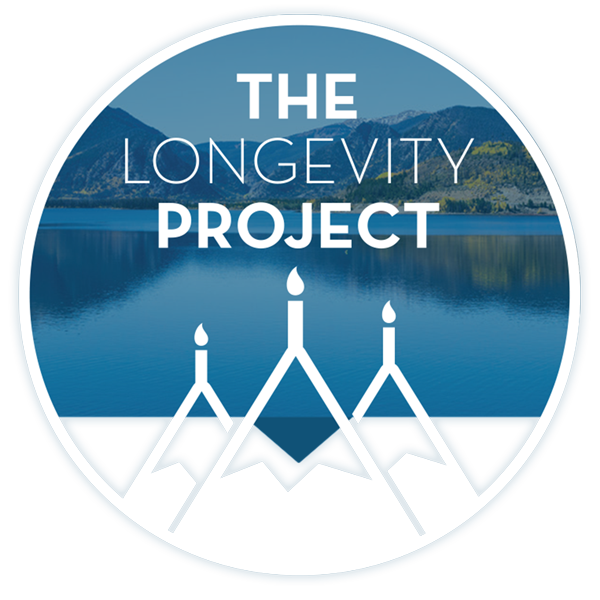 Participate in The Longevity Project
The Longevity Project is an annual campaign to help educate readers about what it takes to live a long, fulfilling life in our valley. This year Kevin shares his story of hope and celebration of life with his presentation Cracked, Not Broken as we explore the critical and relevant topic of mental health.
---
---
Second-guessing
I'm not sure I'm getting this right; we voted against home rule and we voted against funding new childhood programs in the last election and our representatives have decided we voted wrong both times. Somebody must be really stupid or something if they have to second-guess what a no vote really means.
Or maybe it's just that we are really stupid if we allow this to happen! All of us voters need to let our representatives know that we're not as stupid as they think and no means no!
---
---
Vote no on home rule!
Vote yes on recall!
Wanda Jenkins
Gypsum
What rights?
Easy Tom Edwards " you're picking the wrong fight.
Tom Edwards wrote an article claiming that I am not registered to vote in Eagle County. If that is the case, then how is it that I voted "no" against home rule back in November of 2006, right here in our good county of Eagle?
As a matter of fact, it was over a decade ago that my mother (my hero) and I led a campaign against Beaver Creek's decision to ban snowboarding, as well as restricting access to the slopes from non-homeowners. As homeowners in Beaver Creek, we have kept the Beav' open to all skiers and snowboarders and our commitment to bettering this valley only continues!
I appreciate Edwards' list of all the home rule benefits, but how does home rule empower the citizens?
After all, the charter clearly outlaws public referendums against budget and land usage, as authorized by the county. Last I checked, county commissioners really do not do much outside of budget and land use, and now the public will have no chance to file a complaint against eminent domain land stealing, tax hiking, and money mismanagement.
Again, how does home rule empower the good people of Eagle County?
Muhammad Ali Hasan
Gonzales' shame
I have just finished listening to Attorney General Alberto Gonzales' testimony regarding the fired U.S. attorneys on CSPAN 3.
As a U.S. citizen born in Santa Fe, N.M. of Spanish descent, speaking only for myself, he is an embarrassment to Hispanics who expected more from the first Hispanic attorney general in this country's history. This guy is supposed to be the best guy in that position, yet he said he couldn't "recall" or couldn't "remember" details about the firings more than a 100 times during this testimony.
Sounds like he was an absentee landlord. I seriously doubt that he would have made anyone's short list for a U.S. attorney position based on the integrity and character that was on display in today's testimony.
Had he not ever met George W. Bush he'd be chasing ambulances in Dallas.
A.J. Saiz
Avon
Downsides of home rule
If home rule passes, your headline for the next day should be "Pork legal in Eagle."
Home rule will result in five commissioners, each of whom would represent their district. Currently, commissioners represent all Eagle County residents.
As always happens in politics, the way to be elected and re-elected is to bring home the bacon to your particular district.
With home rule each commissioner will now be free to talk to any other commissioner and work out any type of deal they want in private. Currently all county business is supposed to be conducted only at public meetings and hearings.
For example, with home rule, Arn can go to lunch with Peter and say, "I think we need to fund daycare with $100 million over 10 years and I think I would be the perfect person to be paid to administer this program after I am out of office. If you vote for this I will vote for your favorite project." Peter says, "I'd like to see employee housing on the north side of I-70 all the way from the west end of Avon to the east end of Wolcott. If you vote for me, I'll vote for you." Now Arn is in search of the much-needed third vote so he approaches the new commissioner from Basalt and promises to vote for that person's pet project if they'll vote for his and Peter's pet projects. See how simple government is if you can just get rid of citizen involvement?
The other problem I have with home rule is, if the proponents theory is right, that five commissioners will work better than three, wouldn't it make sense that seven would be even better than five! And since the additional cost of two more commissioners is minimal I would think that the cost of only two more would also be minimal. If, as the proponents say, no corporations with $100-million budgets only have three board members, then I would suggest that a committee be formed to look at all corporations with $100-million budgets and find out what the average number of board members is and what the optimum number is and that is the number we should strive for here in Eagle County.
Patrick Ryan
Right to exist
As Israel prepares to celebrate the 59th anniversary of it becoming an independent state, peace and security continue to elude its citizens. The newspaper Ha'aretz reported that a significant number of Israeli civilians have been killed by terror attacks in the last year. On April 19, 2007, Ruth Sinai reported that "Sixty-six civilians were killed in hostile actions since last Independence Day … the number of civilians killed in terror attacks since the state's establishment to 1,635."
Despite the concessions made by Israel to the Palestinian Arabs, the latter are no closer to recognizing Israeli's sovereignty now than they were 59 years ago.
The Palestinians have rejected all peace initiatives including former President Clinton's 2000 peace proposal. They elected Hamas, a terror organization, to power. They applauded the terror deaths in America on Sept. 11. They aspire to make the world pity them for the suffering they have brought upon themselves.
These positions have forced Israel to take security measures to protect their citizens. While these measures may bring discomfort to some Arabs and Israelis alike, in the words of Jacob Amar in a letter to the Editor of the New York Times on November 18, 2006: "the security measures in the West Bank, including the security fence, have saved hundreds of Israeli lives. As soon as the Palestinian war of terror ceases, there will be no need for checkpoints and fences."
As we see from our current experiences in Iraq, a democracy must insure the security of its citizens. As long as the Arabs continue their assault against Israel there can be no peace.
I am greatly distressed by the sale of advanced weapons to Saudi Arabia. That country is an apartheid state which bars Jews from its borders and restricts the rights of non-Muslims. Supporting a country that is racist does not promote the cause of peace. The Saudis, among others, have long supported Palestinian Arab attacks against civilians.
We must support Israel in its fight to provide security to its citizens. Peace will not come until the Palestinian Arabs and their allies recognize the right of Israel to exist.
Arthur Kittay
Eagle
Young artists
Wow! There are some amazing and creative youth artists in our valley! Have you been to the public libraries lately? I work there, so I see the displayed art daily! I was very impressed with the art from Brush Creek Middle and Eagle Valley High School that hung in the Gypsum Library in March. Currently, Eagle Valley Elementary and Battle Mountain High School are showing in Eagle and Avon, respectively. Go check it out! The art hanging in Red Hill Elementary's halls is wonderful, too.
Thanks to all you art teachers for your inspiration and sharing it with us!
Kendra Doepken
Vail
Thanks for thanks
I happen to work in a somewhat thankless profession. Mind you, this is not a complaint, but just an observation. However, when an expression of gratitude does come our way, it is especially appreciated.
I'm speaking on behalf of some of my coworkers here as well. We all work for the Eagle County Ambulance District, and had the opportunity to get together with one of our patients from earlier in the year.
This particular patient contact had remained in our minds from beginning. I think it was because we identified so much of our own lives in the patient's life, but for whatever reason this one stuck in our memories. The patient happened to survive a life threatening event with an unusually favorable outcome.
Getting one's life back together after such an event is a difficult process, so when this patient and her family took the time to thank us in person we were very impressed. It is very nice to see that we were able to help someone through a difficult day, and to help them continue their life with a family that would obviously miss her dearly. In a job where we so often see the darkest moments in people's lives, this was a good reminder that we actually can make a difference. This has given us all a new outlook on our place in the community, our jobs, and our own lives.
To this patient and her family " thanks for the thanks! It was especially thoughtful for you to tell us directly how everything turned out. We really did appreciate it.
Graham Kane
Paramedic
Eagle County Ambulance District
Great build day
On behalf of Habitat for Humanity of Eagle and Lake counties, I want to thank all the government officials who came to our construction site in Eagle for "Legislative Day" this last Saturday.
After a full morning of work on the five homes we are building, we held a joint workshop on the challenges of affordable housing in this area. A great deal of work was accomplished on the homes and the free interchange was, I feel, most valuable for further understanding by all of the steps necessary to meet the challenges.
Those present included: State Rep. Dan Gibbs; Eagle County commissioners Arn Menconi, Peter Runyon, and Sara Fisher; Town of Vail Planner Bill Gibson; Town of Eagle Mayor Jon Stavney and Town of Eagle Board Trustee Scot Hunn; Town of Avon councilors Amy Phillips and Kristi Ferraro. Members of the Habitat Board of Directors, the construction committee, and current Habitat families at the site joined in the work and in the discussions that followed.
We are delighted to see the dedication that our elected officials have toward finding creative and specific solutions to this most critical challenge in our community " and are most grateful for their time and support.
Tom Healy
Executive Director
---
Support Local Journalism
---