Vail Daily column: Integrity should be held above loyalty
Throughout the past 20 years, I have lived at 13 different addresses. With each move, belongings were pared down, but I managed to retain my battered, dog-eared copy of Stephen Covey's "The 7 Habits of Highly Effective People."
Covey makes the case for what he calls "The Character Ethic." This ethic embraces principles necessary for effective living. The very first trait he lists is integrity. Similarly, my old copy of the United States Air Force Core Values from 1997 beings with "Integrity first," nowhere in the book does the word loyalty appear.
This is not to say that loyalty is not an important value, or that integrity and loyalty are mutually exclusive. However, loyalty is subordinate to integrity for people who have taken an oath to support and defend the Constitution. Prioritizing loyalty above integrity is for crime syndicates and bands of thieves.
---
---
Lately, the most obvious value embraced by Republicans is hypocrisy. Examples abound:
Consider Speaker of the House Paul Ryan's casual dismissal of the president's improper dealings with the director of the FBI, saying, "He's new to the job." However, no such latitude was afforded President Donald Trump's predecessor, who was frequently criticized for his lack of experience.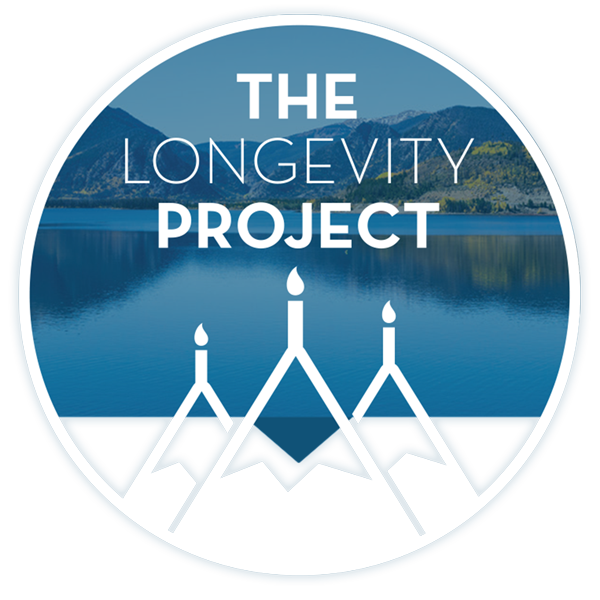 Participate in The Longevity Project
The Longevity Project is an annual campaign to help educate readers about what it takes to live a long, fulfilling life in our valley. This year Kevin shares his story of hope and celebration of life with his presentation Cracked, Not Broken as we explore the critical and relevant topic of mental health.
---
---
Republicans claim that Trump is treated unfairly and Trump himself has whined, "No politician in history, and I say this with great surety, has been treated worse or more unfairly." This is a galling claim from the leader of the Birther Movement. President Barack Obama was featured in innumerable racist and insulting memes at the hands of Republicans and called a "man-baby" by Rush Limbaugh, a "tar baby" by Colorado Rep. Doug Lamborn and accused of "Kenyan, anti-colonial behavior" by Newt Gingrich.
Following Jim Comey's recent testimony before the Senate Intelligence Committee, Republicans seized on Comey's revelation that former Attorney General Loretta Lynch instructed him to refer to the Hillary Clinton email investigation as a "matter." I am not defending Lynch's gross understatement, but contrast that with Jeff Sessions, who lied under oath to Congress during his confirmation hearings to be attorney general about his contacts with members of the Russian government.
Many Republicans shared the president's myopic focus on the Comey testimony captured in this tweet by @realDonaldTrump, "Despite so many false statements and lies, total and complete vindication … and WOW, Comey is a leaker!" Which raises the obvious question, "How does a liar vindicate you?"
---
---
To be clear, Comey wrote notes capturing the particulars of his meetings with Trump. These were not classified. He provided them to a trusted confidante to be released at an unspecified future date. He also informed FBI senior leadership about the content of those meetings. Contrast that with Trump providing sensitive, classified information given to the United States by an ally that he then revealed to our adversary the Russians without the ally's express approval — all but ignored by the Right.
The Republicans unabashedly cherry-picked the Comey testimony that comported with their opinions, such as Comey confirming to the President that he was not under investigation. In the same breath, Republicans then rejected testimony from Comey that conflicted with their views, such as the president's demand for Comey's loyalty and his request that Comey drop the investigation of General Flynn.
The Right often accused Obama of humiliating our country when he dared acknowledge that some of our past actions or policies may have been harmful to other nations. The Heritage Foundation hysterically claimed, "The Obama Administration's strategy of unconditional engagement with America's enemies combined with a relentless penchant for apology-making is a dangerous recipe for failure."
But when Bill O'Reilly called Vladimir Putin a "killer," Trump responded by saying, "There are a lot of killers. We get a lot of killers. What, you think our country's so innocent?" Vice President Mike Pence refused to condemn these comments to Chuck Todd, saying instead that the president has a right to speak his mind. Crickets from the Heritage Foundation.
Before his retirement, Air Force Chief of Staff Gen. Ronald Fogleman advised Air Force members, "Because of what we do, our standards must be higher than those of society at large. … We earn the respect and trust of the American people because of the integrity we demonstrate."
Republicans, pundits on the Right and Fox News are in a race to the bottom of the swamp. For them, there is no standard that cannot be lowered in the service of getting their legislation passed. RIP, integrity.
Claire Noble can be found online at clairenoble.org and "Claire Noble Writer" on Facebook.
---
Support Local Journalism
---