Aussies show there's hope for cycling
Bryce Evans
Summit County correspondent
Vail CO, Colorado

BRECKENRIDGE, Colorado " To say that the facts can be hard to swallow may be an understatement for cycling fans. Most could barely even chew on them.
A sport that reached the heights of its popularity only a few years ago with Lance Armstrong overcoming cancer and dominating the Tour de France seven straight years has been torn down by scandal after scandal involving performance-enhancing drugs.
In this year's Tour, there has already been a handful of riders expelled from the race for doping.
---
---
But, in a four-story house in Breckenridge, five young cyclists sit in their living room as evidence that the future of their sport is bright. Not just because of the vibrant, yellow shirts each is wearing, but because they acknowledge the problems facing their sport and want to change them.
"You didn't earn anything if you were cheating," Sam Spokes, 15, said of the achievements of racers caught doping. "You see the guy standing there, hands in the air, but in the back of his mind he's thinking, 'I cheated.'"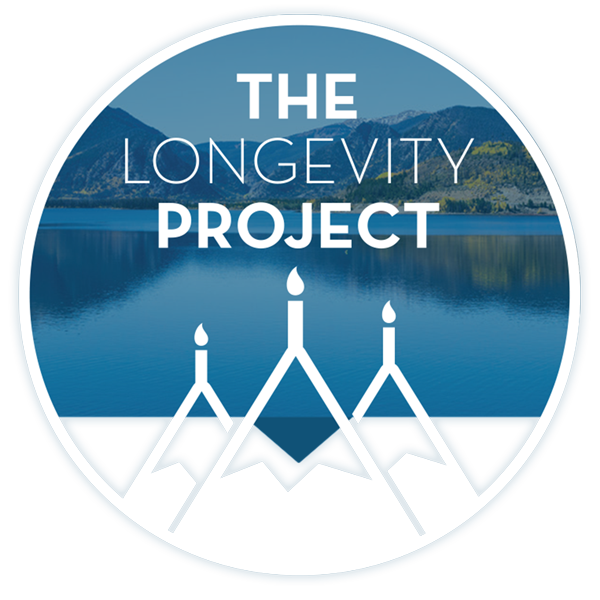 Participate in The Longevity Project
The Longevity Project is an annual campaign to help educate readers about what it takes to live a long, fulfilling life in our valley. This year Kevin shares his story of hope and celebration of life with his presentation Cracked, Not Broken as we explore the critical and relevant topic of mental health.
---
---
"If anything, that really motivates you to race clean," Lachlan Morton, 16, added from across the room. "You want to try to be successful and get there by racing clean. What does it matter, all the training that you put in? It doesn't mean anything if you cheat."
Spokes and Morton, along with their three other teammates on the Real Aussie Kids Junior Developmental Cycling Team, have been training in Summit County for the past five weeks.
"We come here to allow our young riders to experience what it is like to be independent and on their own, even in this team environment," said the team's head coach, Graham Seers. "They get the opportunity to be self-managing. They have to shop, do laundry, keep on their studies and train."
---
---
The goal of the team, Seers said, is to let young Australian cyclists learn what it takes to live the lifestyle of a top-level rider, all while developing the teenagers' skills on and off the bike.
The team trains between two and three hours every day on their bikes, wearing their Australian yellow and blue uniforms while riding through Breck, Frisco, Vail and Copper Mountain.
Traveling more than 350 miles on their bikes every week, the team has had the opportunity to see a lot of what Summit County has to offer.
"The altitude and the opportunity to ride in the mountains is why we come [to Breckenridge]," Matt Connelly, who at 17 is one of the team's elder statesmen, said. "There are so many different, unique terrains that we wouldn't be able to see in Australia."
Their schedule consists of different length rides every morning, but not without watching the conclusion of that day's Tour stage.
"We try to get out there every morning by 9 a.m.," Seers said. "But if the Tour goes 'til 9:15, we may start a little later."
The team has regular bets going on who will win each stage, but, even with how close they are following it, the odds of picking a winner are never too high.
"Racing is so unpredictable," fellow team member Jared Triggs, 14, said. "Some racers are better for sprint stages and others for climbs, but it is fun to watch it."
Equally as unpredictable as the Tour results are the haircuts of the five boys.
The team has a tradition that, while in the States, they cut one another's hair, taking clippers to each other's scalps and choosing whatever style they see fit.
Three of the five boys sport mullets that would put any Canadian hockey player to shame.
"We just kind of experiment with it," Connelly said while rubbing his closely buzzed hair. "I have had four already and I don't have much [hair] left."
Aside from practicing their barber skills, the team also gets to spend most of their afternoons enjoying a culture different from their own.
"The town here is great," Patrick Drapac, 17, said. "People here are so friendly. You walk around and people actually will talk to us and want to know what we are doing."
Part of what the team is doing is winning races.
Though not here strictly to compete, all five of the boys have participated in top-level races through out Colorado, experiencing quite a bit of success.
"Back home, we race in our own [age] categories," Morton said, "but here, we race against the pro teams. It gives you a great opportunity to race against pros that we don't get back home."
Seers, in his third season leading the team to the U.S., said that although the success that his riders have had is great, that is not what the Developmental program is about.
"We are here to get them some exposure to racing and competitions, and experiencing and learning something about themselves and what they need to do to be successful," Seers said. "They come out here and really get an idea of what you need to do when you are in a major race away from Australia. Whether they are going to be racing in the Tour de France or anything else, they can really learn what it is like to be at that level and be out on your own.
"We are not about the results."
One experience that the team has picked up from their American counterparts is a sense of patriotism.
"It was great on the Fourth of July for the boys to witness the kind of pride in their country that people have here," team manager Annie Morton said. "I think it showed them how they can represent their own country and be proud of where they are from."
Right now, it is easy for an Australian cyclist to feel pride in their homeland with fellow countryman Cadel Evans wearing the yellow jersey in France.
"To see someone from Australia leading the Tour is just great for us," Drapac said. "It definitely will give us that extra bit of motivation for when we go out and train."
The motivation to reach the pinnacle of their sport, for these young riders, comes with added pressure and criticism from a world-wide sports audience that sees cycling as a sport plagued by athletes trying to cut corners.
"I think that it is bothersome to hear the critics of cycling," Triggs said. "It has a bad name right now, but it is really trying to get clean. You have doping in every sport, but cycling seems to be the only one catching anybody."
For cycling fans, the sport may still seem to be in turmoil right now. But maybe for every Floyd Landis, there is a Jerod Triggs; for every Riccardo Ricco, there is a Patrick Drapac. Maybe things will soon start to taste a bit better.
"All of what people say, gives us extra motivation," Lachland Morton said. "We want to show people that it is changing. We want to be a part of it. We want to get to the top, but we want to get there by being clean."
---
Support Local Journalism
---