Basics essential for Eagle County basketball teams
OK, true confessions time.
I have really enjoyed covering Vail Mountain School basketball this winter. Honestly, I wasn't looking forward to viewing VMS play freshman squads from Battle Mountain, Vail Christian and Eagle Valley and so on.
But first, it gives me a chance to chat with Bob Bandoni at home games. (It's always good to talk about politics and sports.)
---
---
Second, I get to interview Vail Christian's Patrick Beaudine again. (Nothing against current Saints girls basketball coach Doug Bruce, who's doing a great job with his charges " a subject for another column. It just takes a while for him to get into the Beaudine/Sheldon Kuhns Edwards School of Quotability.)
Most importantly, it's a fun look into the basics of basketball, and this area of the country is understandably lacking in the fundamentals.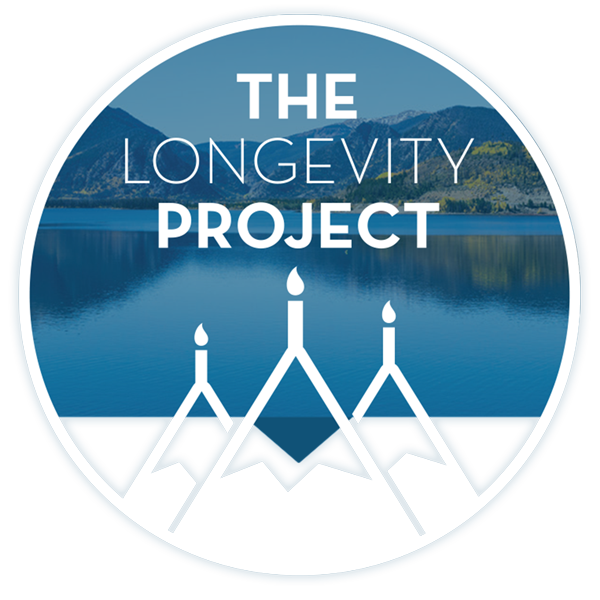 Participate in The Longevity Project
The Longevity Project is an annual campaign to help educate readers about what it takes to live a long, fulfilling life in our valley. This year Kevin shares his story of hope and celebration of life with his presentation Cracked, Not Broken as we explore the critical and relevant topic of mental health.
---
---
And this is completely understandable. Kids grow up on skis and snowboards and/or in skates here. Yes, there are indoor courts in the county, but the weather does limit what a kid can do when it comes to finding a pick-up game found just about everywhere else in the country.
This fact is also no blemish on our local coaches. Go to any game or practice at any level, freshman, JV or varsity " and you'll see that coach and his staff working this stuff everyday.
– Hands up. There's a reason that every coach from Gary Weiss (Battle Mountain freshmen to Pat Gabriel (Eagle Valley boys varsity) is yelling this at you when you're on defense. You make yourself a foot taller for the shooter and decrease the lanes (passing or driving) for your guy/gal.
---
---
Feel free to yell, "Ball, ball, ball" like the Saints' A.J. Burgess does. (By the way, A.J. that's really annoying for those of us watching. We can only imagine what it's like for the guy you're guarding.)
– Go up hard. It has to become instinct. If you are within in a few feet of the hole, go up. You likely " and really should against any self-respecting defense " get hacked. That's a good thing, kids. At worst, you go to the free-throw line and get the other team in foul trouble, and eventually, those times turn into 3-point plays.
Too many times, local players are timid in the paint. If you hesitate there, it's a turnover. We do have nice kids in the county, but too nice in this instance. It's OK to have a bit of a mean streak here.
Vail Christian's Chris Schmidt and Eagle Valley's Willie Magdziuk are good examples. (By the way, what's gotten into Schmidt's Wheaties this year? Nice job kid.)
– Follow your shot. Blame this on SportsCenter and its obsession with the 3-point shot highlight. Shooters, you know before anyone else on the court whether it was a good shot or short or long. Don't just sit back and wait for ESPN to put you on TV. (As a subtle hint, ESPN isn't coming) Go after it. If you miss, you have the jump on everyone else for the rebound.
– Move away from the ball. Whether you're facing a man-to man or a zone defense, move for crimeny's sake. Basketball is a game of perpetual motion. If you just stand there, you're making life easier for your opponent. You know the term motion offense? It relies on motion.
Vail Christian's Elliot Ristow is a very good example here. (Welcome back, kid.) Several times, he was all alone on the wing against Union last Saturday.
– Know the game situation. If your coach is jumping up and down and screaming, "Foul the guy," it might be a good idea to do so. Vincent Cisneros, we kid because we care. While I point out VMS in this instance, it applies at every level of every team. Know the tempo the game requires in the situation " be it four corners or hurry-up and foul. All seven local varsity teams have been in this moment at one point or another during the season, and dealt with it with varying degrees of success.
– Make your free throws. This is not rocket science. Winning teams make them. And somehow the county's only winning varsity team is managing to win without doing so. In a not-so-subtle shoutout, if you wear white, silver and blue, play in a nice new gym and have a coach named Sheldon, guys, this has got to get better.
– Along those lines, we've got a big weekend of basketball coming up. The aforementioned Saints take on Plateau Valley today and Hayden Saturday.
Eagle Valley has Rifle tonight. The ladies can go a long way toward helping their playoff position with a win. And for Pat Gabriel's squad, this is a game you can win. You played the Bears well down in Rifle, and you're playing at home tonight. The Huskies took them to OT in Eagle-Vail. This can be done.
As for Battle Mountain, it's time for Glenwood and the Kevins " Screen and Flohr. (Yes, another Flohr from Glenwood.) Whoever's guarding these two might do well to keep your hands up.
Sports Editor Chris Freud can be reached at 970-748-2934 or cfreud@vaildaily.com.
---
Support Local Journalism
---