Battle Mountain XC heads to states
EDWARDS – One would think the team movie for a cross-coun-try squad before a big meet might be something along the lines of "Chariots of Fire" or "Prefontaine." "We go the other way," Huskies coach Ken Long said. "We like comedies."
So the Vail Daily's suggests the Airplanes, any of the "Naked Gun" series or Mel Brooks.
Whatever the Huskies watch Friday night, Saturday is no laugh-ing matter. After a week's post-ponement because of snow, the 4A state meet is Saturday at Fossil Ridge High School. The boys race is at 11 a.m., followed by the girls, or more specifically, Amelia Ortiz, at 12:30 p.m.
---
---
"At first, everyone was frustrat-ed, coaches and kids, when it got postponed," Long said. " But we had to get over it. Going two weeks without a race, we added a couple of harder workouts Friday and Monday to get the legs pump-ing. But we backed off after that. I don't think anything will change" "It's more mental," Ortiz said. "At first, we were frustrated, but I was really nervous going from regionals straight to state. It turned out well in the end."
Snow or no snow last week, the Huskies were going to have to change their training habits. Just like the course at the El Pomar Complex in Colorado Springs, the site of the state meet until 2007, Fossil Ridge's route is flat and speedy.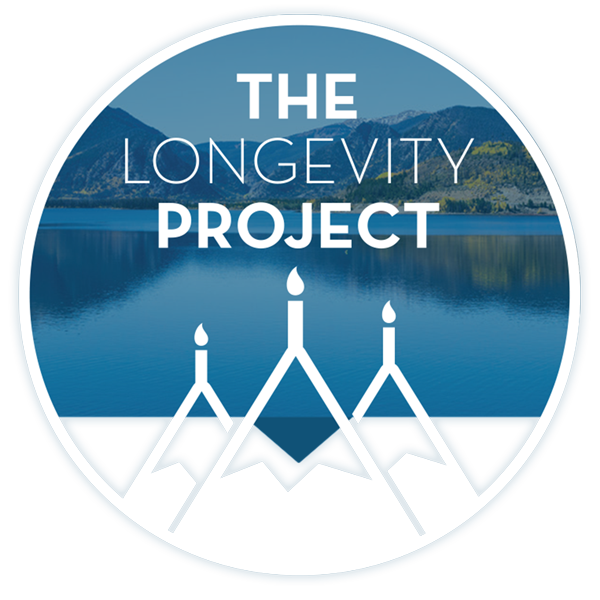 Participate in The Longevity Project
The Longevity Project is an annual campaign to help educate readers about what it takes to live a long, fulfilling life in our valley. This year Kevin shares his story of hope and celebration of life with his presentation Cracked, Not Broken as we explore the critical and relevant topic of mental health.
---
---
Given that Battle Mountain really can't take a sustained run locally without running hills and that the team races on hilly cours-es in Leadville, Frisco, Aspen and Beaver Creek, the Huskies' train-ing has changed to speed work.
"We've created speed workouts with the local parks," Long said. "We've been using the Eagle River preserve behind the Gashouse and the trails in Edwards' open space. I think we've had a pretty good variety of training."
Battle Mountain knows the Fos-sil Ridge course well. Most of the runners on the team have com-peted on it three times, dating back to last year's season opener. The route is a mix of dirt paths, grass, asphalt and one hill, which shouldn't be a problem for run-ners from the High Country.
---
---
" It's pretty cool that we know the course," the Huskies' David Shearon said. "We're coming down from a higher altitude, so that's an advantage. It's interesting – flat and fast."
The team is focusing on the two critical aspects of a state meet – the mass start and tempo. With more than 200 runners starting at the same time, running wide is critical.
"We ran in a couple of big meets this year. The Liberty Bell was the tightest start," Long said. "We tell the kids to expect elbows and spikes. We're preparing to run wide. Of course, we're not telling them to elbow someone inten-tionally. We just want them to run big with their arms out in the first 800 meters to create some run-ning room."
Every athlete comes into a big meet such as state with a plan, and that usually gets blown out the window with adrenaline and a quicker-than-expected start. To prepare for that inevitability, the Huskies have been doing fast mile and two- mile intervals to get themselves ready for what should be a fast start.
The Huskies boys qualified as a team by finishing second at regionals last month in Aspen. By finishing second, Battle Mountain set its first goal for state – over-taking regional champion, Moffat County.
As if that weren't motivation enough, the team has its own bul-letin- board, er, Web site material. The team has checked out co.milesplit.us which has a virtual meet function. Plug in the 4A boys state field, and the site says the Huskies will finish 10th, one spot behind Moffat.
" Yeah, it's definitely motivating to see what people think will hap-pen," Shearon said. "Hopefully, we'll change that and pull a bit of an upset."
Shearon will renew acquain-tances with the Bulldogs' Chris Zirkle. The site has Zirkle 5 sec-onds ahead of Shearon, as if the Battle Mountain junior didn't already have that emblazoned in his brain.
Shearon's best time this year is 16 minutes, 41 seconds and is down from a season-starting 17:44 at Fossil Ridge. He said he's shooting to break 16:30 Saturday, and judging from some of his mile intervals in practice this week, that's not out of the question.
As has been the case all season, Shearon should lead the Huskies out. Then comes the group of Mitch Walker, Remsen Allard and Eric Gallagher. These three have run in a pack all season, and each of the three has beaten the other two in regular-season races.
Coach Long then expects some combination of Eric Spry, Tommy Crisofulli and David Suarez, who have had friendly battles all year long. Though only the top five runners from each team score, this trio is equally important to Battle Mountain's achieving its second goal, being in the top 10.
Even if some combination of Spry, Crisofulli and Suarez does-n't score for the Huskies, they can still pass opponents, thereby inflating the scores of other teams.
One of the guys
Meanwhile, Ortiz will be on her own, or maybe not.
"We'll totally be out there cheering her, yelling our heads off," Shearon said. "She's wearing the colors of Battle Mountain. We're with her."
The girls did not qualify as a team this year, but Ortiz did so as an individual. Perhaps it's appro-priate that she's heading to state with the boys team. After all, since track season ended last spring, she's been training with the boys. "I'm excited to be going with the guys. It's just like normal." Ortiz said. "They'll tease me about being the girl in the group. Some-times, I'm just one of the guys. There's definitely a lot of cama-raderie. It's almost like we're brothers and sisters."
Ortiz can run with about any-one. She's ranked eighth in the state going into the meet. She ran an 18:59 at Wiggins, which is a similar course to the state one.
Look for Ortiz to continue with her traditional M.O. of staying close to the front pack and reeling in runners as the race progresses. As for running solo, Long feels that if anyone's up to it, it's Ortiz.
"She is strong-willed and her work ethic is unmatched," the coach said. "If there were one per-son for a race, I'd pick her."
Sports Editor Chris Freud can be reached at 970-748-2934 or cfreud@vaildaily.com.
---
Support Local Journalism
---