Being a Broncos coach in Bates' bloodline
Jeff Legwold
Rocky Mountain News
Vail, CO Colorado

As he looks back now, as Jeremy Bates peels away the pages of calendars gone by, it's clear to him the roots of his coaching career stretch deep into his childhood.
Deep enough to reach him as a kindergartner in Lubbock, Texas, deep enough that he can only now shake his head, offer a quick chuckle and remember how it all began.
Muzzled. And hopeful.
---
---
But very muzzled.
"It was real early, I guess," said Bates, 31, now in his first season as the Broncos' quarterbacks coach. "I was 5, I believe. I used to go to two-a-days with my dad at Texas Tech, and he only had one rule for me.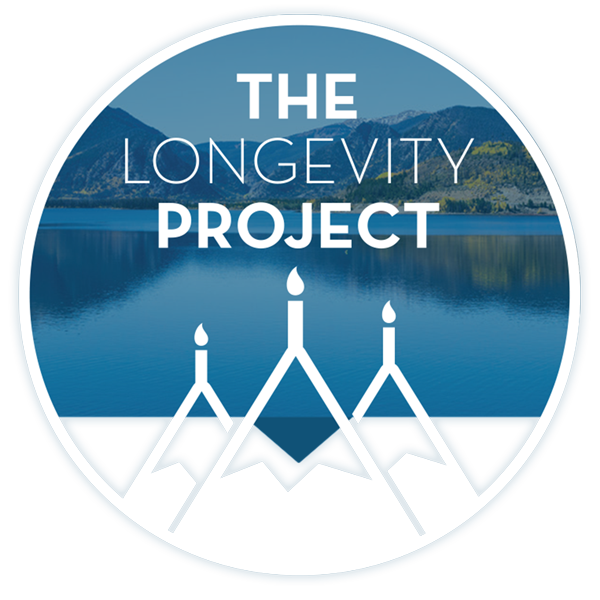 Participate in The Longevity Project
The Longevity Project is an annual campaign to help educate readers about what it takes to live a long, fulfilling life in our valley. This year Kevin shares his story of hope and celebration of life with his presentation Cracked, Not Broken as we explore the critical and relevant topic of mental health.
---
---
"Only the one rule, and if I broke it, I just couldn't come any more, that would be it. I wasn't allowed to talk. I just had to hand him the ball when he needed it and not say a word. Just watch, listen and hand him the ball. Well, I didn't want to stay home and I didn't want to be anyplace else, so I just shut up, learned the game and did that one job."
So here he is, a quarter of a century or so later, forged in the golden silence of a football family – Bates' father, Jim, is a longtime college and NFL assistant coach who left the Broncos earlier this year after one season as defensive coordinator rather than be reassigned on Mike Shanahan's staff – and he is now the one entrusted with the development of quarterback Jay Cutler.
The one with the headset on game day, the one whose voice will be in Cutler's ear. The one who will carry messages from above to Cutler, the one who is buffer between this and that in the day-to-day vocational life of a fledgling NFL passer.
---
---
The one, as Cutler faces a pivotal year on his developmental curve, Shanahan selected for the job.
"And we're going to do a lot of stuff," Cutler said. "I'm excited. A lot of people may not know a lot about Jeremy, but he's dealt with the offensive line, been with the Jets, been with Tampa Bay. He's got a lot of knowledge.
"He's just very innovative. Talking with Jeremy, I've already gotten a lot better with it, getting the ball to the running backs, checking down with it. Take what (the defense) gives you, that's the way you win. I know he's going to give me all the freedom he can . . . he's just got a lot of good ideas."
Ideas wrapped in a package that some in the NFL would say is too young for the job. But among those Bates has worked for in the NFL are Shanahan, Titans coach Jeff Fisher and Buccaneers coach Jon Gruden, all of whom were considered outside-the-box hires as they ascended their own coaching ladders quicker than most.
All three were among the youngest to be hired as head coaches in the league's modern era.
"And Jeremy's very sharp, ahead of the curve," Shanahan said. "I wouldn't have hired him to do the job if he wasn't ready for it. Age just doesn't figure in if you can do what you need to do. People said I was too young before, too. I don't pay much attention to how old or young somebody is."
Said Gruden: "We all have our set of challenges. Jeremy has been around now. He's been a coach, he's coached a long time, he knows what it's about. And if the player knows that you can help him, that's the big thing for a coach. But if a player questions your ability to help him that's when the problems arise whether you're young, old or whatever."
For his part, Bates calls his age "just a number." And as a former backup to University of Tennessee quarterback Peyton Manning – Bates later transferred to Rice to play football and baseball – he believes everything has unfolded just the way he has wanted.
He's a guy who believed enough in what the future might hold that he took a significant chance in 2000, resigning from the Titans because he wanted to be involved in more on-field coaching, then waited for more than a year for the Buccaneers to hire him in 2002.
"With (Gruden), I was with the quarterbacks for three years and I enjoy that position – it's where I played," Bates said. "It's where the game starts as far as getting in the right play.
"I think you coach and it's about knowledge. As long as you can feed them information so they can be successful on Sundays, they respect that more than anything . . . I think the players respect me, and I respect them."
Bates also enters the season in the odd situation of having been promoted on the Broncos staff in a year an impending demotion prompted his father to leave the team.
Jim Bates directed a struggling Broncos defense last season, and in the shake-up that followed a 7-9 finish, Shahanan was set to take away the coordinator's play-calling duties on defense and offered the elder Bates a move to linebackers coach instead.
Jim Bates elected to resign and reached a financial settlement for the final year of his contract.
"He just had his hip scoped and hopefully he'll coach next year – he's a football coach, that's what he needs to be doing," Jeremy Bates said. "But you've got to separate your personal feelings from business. This is a business. I grew up in the business. Every two years we were either moving because he got a new job from being hired or fired. It's all just the nature of the business.
"If you win, things happen good for you; if you don't, a change has to be made. It happened and we're just moving on. Just life in the league, life in coaching, you know."
A coaching life that now includes a coveted quarterback, a team in search of more points, more wins, a place in the postseason and a little more pressure than he faced in seasons past.
And he wouldn't have it any other way.
"It's a great game, and all I can ever remember is that I either wanted to play or coach in it," Bates said. "I have a chance to work with a great quarterback on a great staff in a game I love.
"You work hard for six days and on the seventh day you get the results for everybody to see. That's how we're all judged. We all know it so really nothing has to be said."
---
Support Local Journalism
---