Berry Creek Bash results: All the finishers from Edwards race
The Berry Creek Bash is the sixth race in the 2021 Bloch & Chapleau Mountain Bike Race Series. Located in Edwards, the race starts at the Berry Creek trailhead and sends racers on a course that offers dirt road and singletrack with distances ranging from 2 miles for younger riders to 10.8 miles for adult riders.
Following are the results from Wednesday's race in Edwards:
Beginner Boys 11-14
---
---
Levi Flach 16:39
Alexander Stewart 0:19:02
Owen Razee 0:19:11
Ryan Clery 0:19:55
Cayle Brummer 0:21:04
Landon Aversman 0:21:55
Dylan Milam 0:22:17
Alexander Brumm 0:26:56
Beginner Boys 8-10
Ethan Current 0:17:47
Tucker Moore 0:18:24
Max Swenson 0:19:06
Miles Drumwright 0:19:28
Tyler Moore 0:19:29
Michael Max Major 0:20:14
Rowan Lovgen 0:21:18
Niall Slavin 0:21:30
Leo Lowery 0:23:11
Callum Ballentine 0:25:33
Karmen Karastoyanov 0:47:00
Sport Boys 8-10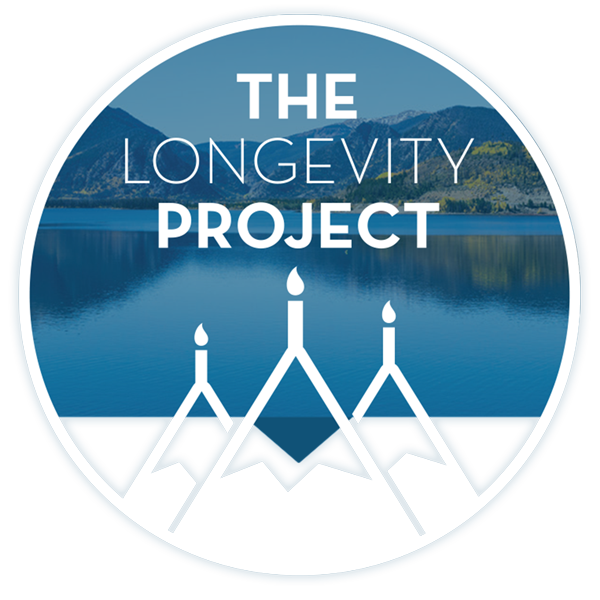 Participate in The Longevity Project
The Longevity Project is an annual campaign to help educate readers about what it takes to live a long, fulfilling life in our valley. This year Kevin shares his story of hope and celebration of life with his presentation Cracked, Not Broken as we explore the critical and relevant topic of mental health.
---
---
Elliot Drumwright 0:16:28
Stafford Thomason 0:22:29
Grayson Dicanio 0:23:30
Beginer Girls 11-14
Terra Hasley 0:20:56
Jada Cobb 0:22:20
Stella Hawkins 0:28:41
Beginner Girls 15-17
Carly Keyes 0:17:54
Beginner Girls 8-10
Lindy Brummer 0:23:36
Renata Raynal 0:33:02
Sport Girls 11-14
Katie Lombardi 0:39:23
Alexa Mcguire 0:39:49
Hayden Mcguire 0:40:34
Sage Leffler 0:41:22
Vespera Steiner 0:42:16
Valeria Chavez 0:47:12
Beginner Boys 15-17
Dominic Milam 0:39:01
Sport Boys 11-14
Javier Reynaud 0:25:32
Bode Cobb 0:28:39
Silas Lovgren 0:31:59
Jack Sargent 0:33:41
Zeke Willard 0:34:12
Wyatt Hooker 0:38:02
Yaro Veitch 0:44:49
Women's Beginner
Ana Paula Raynal 0:38:2175
Daniela Sandoval 0:39:0360
Beginner Men
Billy Hart 0:29:0875
Will Thompson 0:33:2660
Pierre-Luc Mathieu 0:34:1345
James Samuelsen 0:34:2630
Clydesdale (200+lbs)
Jason Lahrman 1:15:3675
Men's Grand Masters Sport (50+)
Rob Pierangeli 0:49:2075
Chip Craft 0:59:0660
T Walters 1:00:0745
Troy Lange 1:00:1730
Men's Master Sport (40+)
Alfredo Santiesteban 0:49:3375
Jason Rosener 0:49:4760
Chad Milam 0:57:5045
Matt Marshall 1:01:1930
Ryan Aversman 1:22:4315
Men's Super Grand Masters (60+)
Michael Mohe r0:57:4975
2Chris Cook 1:05:0060
Philippe Courtois 1:05:4945
Men's Sport
Isak Lund 0:47:0085
Jonah Klearman 0:48:4575
Alex Current 0:50:1665
Ryan Fowler 0:50:4355
Andrew Lombardi 0:51:3145
Nolan Sawtelle 0:54:5535
Ryan Brown 0:57:5125
Cooper Huggins 0:59:5615
David Philips1:02:025
Men's Vet Sport (30+)
1Michael Morgan 0:48:3685
Miles Henson 0:49:437
Paul Datsko 0:49:4665
Jay Weber 0:52:4455
Jared Heinze 0:54:5545
Miles Gentry 0:58:0535
Matthew Gnirke 1:00:1425
Kevin Christian 1:07:0615
Women's Master Sport (40+)
Alisa Santiesteban 0:57:2975
Nancy Mires 1:04:4560
Michelle Wolffe 1:09:4945
Women's Sport
Shannatay Bergeron 0:33:5485
Lucy Perkins 0:54:3575
Christa Gutzel 1:01:4365
Elona Greene 1:01:5155
Haley Zipperer 1:02:0645
Keely Hendricks 1:03:2535
Cora Wilson 1:03:4825
Karen Sandavol 1:05:1215
Stella Sanders 1:07:075
Reece May 1:11:595
Luisa Raynal 1:14:185
Iara Melgarejo 1:14:535
Women's Vet Sport (30+)
Bri Chittenden 1:03:2075
May Jackson 1:05:0860
Ally Stephens 1:11:2045
Kerry Brown 1:14:4830
Women's Expert
Zosia Skiba 1:08:5775
Rose Sandell 1:19:2860
Women's Master Expert (40+)
Jennifer Razee 1:05:1575
Jennifer Spinelli 1:08:5760
Women's Single Speed
Erinn Hoban 1:14:4775
Women's Vet Expert (30+)
Nicole Ochs 1:07:3175
Pavan Krueger 1:10:4260
Molly Gamble 1:11:3545
Heidi Trueblood 1:18:0330
Men's Expert
David Sanders 1:03:2885
Alister Ratcliff 1:03:2975
Beckett Mcvoy 1:04:4365
Aiden Brown 1:06:0455
Reiner Schmidt 1:06:3645
Alex Schultz 1:08:2935
Garret Moehring 1:10:1925
Matas Katieb 1:14:3615
Conner Wilson 1:17:155
Men's Grand Masters Expert (50+)
Erik Dorf 1:07:3085
Stephen White 1:08:3675
Robert Moehring 1:09:0565
Kevin Roop 1:10:4655
Adam Plummer 1:13:1045
Stephen Elzinga 1:17:0835
Mike Trueblood 1:18:2325
Dawes Wilson 1:26:2815
Steven Kirchner 1:27:505
Karl Krupp 1:33:135
Men's Masters Expert (40+)
Michael Dorr 1:07:3985
Brett Donelson 1:10:1575
Dan Weiland 1:12:2365
Nick Brummer 1:13:1155
Matt Donovan 1:17:5045
Brian Chimileski 1:18:1135
Mike Glass 1:18:4025
Single Speed
Ciro Zarate 1:05:3185
Richard Knapp1:09:0275
Jeffrey Rank1:15:2165
James Ellis1:15:3055
Charlie Brown1:25:5045
Battista Psenda1:30:5935
Men's Vet Expert (30+)
Marshall Troutner1:07:0975
Mike Sherven1:10:2860
Ryan Simmons1:11:3145
Women's Pro/Open
Bailey Cioppa1:09:3275
Aline Seitz1:12:0260
Rebecca Howland1:13:1845
Janel Kline1:14:2730
Bayli Mcspadden1:20:3515
Men's Pro/Open
Brayden Johnson 0:54:3685
Josiah Middaugh 0:56:3275
Aidan Duffy 0:57:3265
Lasse Konecny 0:58:1955
Cristhian Ravelo 0:58:1945
Sullivan Middaugh 0:59:0335
Sam Brown 0:59:0425
Taylor Shelden 1:00:0215
Nicholas Konecny 1:00:335
Landen Stovall 1:01:505
Jay Henry 1:02:585
Truett Bennett 1:04:575
Ethan Fitzcharles 1:05:145
Eli Kranefuss 1:06:555
Richard Duff 1:09:245
---
Support Local Journalism
---