Bolduc goes big
Ian Cropp
Vail CO, Colorado

On Thursday afternoon, Tyson Bolduc packed up his skis, prepping for one last trip this season.
As the 24-year-old Edwards resident shuffled his equipment into a giant travel bag, he looked up and paused for a moment.
"This is all kind of surreal right now," Bolduc said. "I don't realize how lucky I am. This is reality right now."
---
---
The reality, for Bolduc, is something he'd dreamed of as a kid, watching videos of extreme skiers swoop down untracked powder in Alaska's backcountry.
Only one week after returning from the Nissan Arctix, an invite-only freeride contest above the Arctic Circle in Norway, Bolduc and his bag will be heading to Cordova, Alaska, for a week of filming.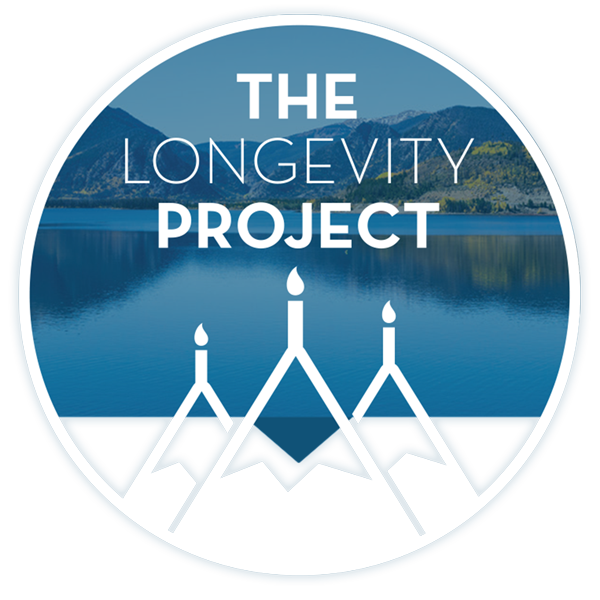 Participate in The Longevity Project
The Longevity Project is an annual campaign to help educate readers about what it takes to live a long, fulfilling life in our valley. This year Kevin shares his story of hope and celebration of life with his presentation Cracked, Not Broken as we explore the critical and relevant topic of mental health.
---
---
Bolduc's eyes light up when he pictures the lines he'll be able to ski.
"We'll be able to say, 'I want to ski that,' then fly over and go do it," he said. "It's so plush. But at the same time, there are so many variables that can shoot you down. I can't get too giddy. Some friends of mine were up there two weeks ago for 14 days and only flew once."
In big-mountain skiing, a highly unpredictable sport where weather and injuries can ground anyone, Bolduc's emergence has come thanks to some great skiing at just the right time.
---
---
Bolduc's breakout performance came last season, in only his second full year of competing, when the took first at the inaugural Jackson Freeskiing Open.
"Jackson was the one that put me on the map as far as a skier," he said. "It's amazing what an actual win does for your career. There are so many people that have done consistently well throughout the years, and as soon as you get that one win under your belt, the recognition is so much different."
With the win, Bolduc got mentioned in nearly all the freeskiing magazines and Web sites, picked up some additional sponsorships and prequalified for all of the World Tour events this season
While skiing for Battle Mountain in high school, Bolduc ventured all around the mountain.
"I got in trouble with my coaches for breaking slalom skis," Bolduc said. "I would go through the (terrain) park and halfpipe and snap my skis. I had a relationship with snowboarders who were always in the park " I'd be wearing my downhill suit, slalom shin guards and pads and going through the halfpipe."
Bolduc didn't start freeskiing, however, until he was a junior in college at the University of Colorado at Boulder.
"A buddy of mine was going to Aspen " they have a Colorado Freeride Series there " and he said (I) should come and do it," Bolduc said. "I had no idea what I was getting myself into at the time. I liked the sound of it " go ski for fun and get judged by other skiers."
After that, Bolduc did another competition, and the following year, he did the whole event series.
Before making big-mountain skiing a full-time endeavor, Bolduc set himself up for post-skiing success and graduated with a degree in marketing and finance from CU's Leeds School of Business.
"(My parents) didn't tell me I had to go to college," Bolduc said. "They said, 'We'll help you the first time, and once you start, you have to finish. Once you start, you have four years, and you're done.'"
Bolduc graduated in 31⁄2 years.
"There are so many athletes that are doing incredible things now, but some are high school dropouts," Bolduc said. "Skiing isn't really a lucrative sport.
"I'm not going to say I have a very extensive life plan, but at least when it does come down to that time, I do have something to fall back on."
This season, Bolduc had some more big-event success, as he took second at the U.S. Extreme Freeskiing Championships in Crested Butte in late February.
"To do well there is definitely monumental as far as the career," Bolduc said.
Then, Bolduc heard about the Arctix " a new event created by two former Finnish big-mountain snowboarders. Of the 220 snowboarders and skiers who applied, only 32 were invited, and Bolduc happened to be the only American.
Before heading to the Arctix, Bolduc spent time skiing in Switzerland with a photographer and got a reminder of the dangers of the sport, like crevasses.
"The reality of that came to light in Grindelwald," Bolduc said. "A couple weeks before (we got there), a few people fell into one not even knowing it was there, and one passed away. I never had any work with glaciers before."
After hitting up several resorts in Switzerland, Bolduc flew from Frankfurt, Germany, to Oslo, Norway, and then took another flight farther north to Tromso, Norway " a city 250 miles north of the Arctic Circle.
"If someone had asked me to point out on a map where I was, I wouldn't have been able to," Bolduc said.
Weather delayed the competition for several days, although the athletes were able to get in some practice heliskiing in the Tamok Lapland region.
"This was the first time heli access had been granted. Probably every line we were skiing was a first ascent," Bolduc said.
Going into the competition day, Bolduc had some mental distractions.
"I was thinking about the next step," Bolduc said. "One of my buddies who I'd just met, Jon Orarback, had broken his femur, and that was fresh in my mind. And I knew I was coming back (to Colorado) and was going to Alaska six days later, so it was tough to relax."
Bolduc took sixth.
No sooner than he'd arrived home, Bolduc was preparing for another competition " the World Pond Skimming Championships in Vail, held Saturday. Bolduc and his brother Onie, who won last year, dressed up as Pamela Anderson and Kid Rock. Then it was prep time for Alaska.
Bolduc, who has done still photography before, will be making his first tracks for film. Originally, Bolduc's friend Sven Brunso was slated to go on this trip last year, but weather prevented that from happening, and it had to be rescheduled for this year. An injury this season, however, put Brunso's skiing out of the question, so Bolduc decided to take the spot.
"I'm getting an incredible discount," Bolduc said of the trip. "But it's the experience. I'm young to the sport, so I'm looking at it as an experience builder. Next time, I can say I've been here, I know the lines, and I know where to go and be comfortable."
When Bolduc comes back to Colorado, he may do some late-season skiing in the backcountry, but then he'll be gearing up for summer " his offseason.
"It's not as illustrious as you think, being a professional skier," Bolduc said. "I worked three jobs last year " construction during the week, working for a marketing firm during weekends and at a restaurant at night " just to be able to afford to travel and take the winter off."
But Bolduc has no problem spending his summers like that. In fact, the thought of it gets him smiling.
"It's a tradeoff," he said. "It's a good deal."
Sports Writer Ian Cropp can be reached at 748-2935 or icropp@vaildaily.com.
---
Support Local Journalism
---