Boneyard Boogie complete results from weekend
Daily staff report
newsroom@vaildaily.com

The Vail Recreation District kicked off the 2017 summer trail running series over the weekend with the Boneyard Boogie in Eagle. Next in the series will be the Summer Solstice trail run on June 24. The Summer Solstice begins in Beaver Creek's Creekside Park with a 10K at 9 a.m., a 5K and 9:15 a.m. and a kids fun run at 10 a.m. The race takes place on the Aspen Glade trail and Allie's Way before finishing in Creekside Park. Here's the complete results from Saturday's Boneyard Boogie.
Men overall
1 Tyler Curtis 46:53
---
---
2 Kyle McCloskey 48:26
3 Corey Dobson 49:37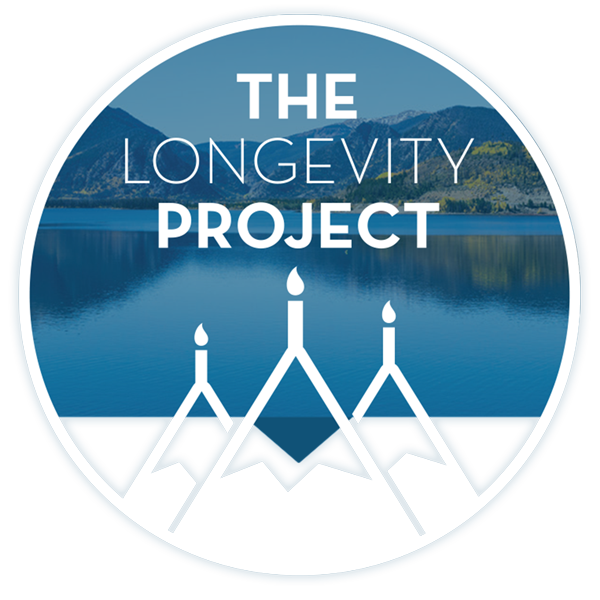 Participate in The Longevity Project
The Longevity Project is an annual campaign to help educate readers about what it takes to live a long, fulfilling life in our valley. This year Kevin shares his story of hope and celebration of life with his presentation Cracked, Not Broken as we explore the critical and relevant topic of mental health.
---
---
Female overall
1 Lisa Isom 56:41
2 Genevieve Harrison 57:43
---
---
3 Maija Zimmerman 57:57
Male 19 & Under
1 Peter Littman 55:24
2 Jason Macaluso 57:41
3 Colin Szuch 57:52
Female 19 & Under
1 Morgan Karow 1:10:49
2 Lindsey Whitton 1:22:53
3 Bianca Lipton 1:41:56
Male 20 to 29
1 Tyler Curtis 46:53
2 Kyle McCloskey 48:26
3 Christopher Ullom 51:41
4 Daniel Macarthur 51:55
5 Thomas Simmons 54:17
6 Jon Harrison 54:26
7 Bryan Urban 1:10:36
8 Alex McCaffrey 1:14:54
9 Jordan Choquete 1:17:58
10 Matt Holmes 1:18:09
11 Michael Gallagher 1:18:50
Female 20 to 29
1 Marina Egorov 59:39
2 Megan Bryant 1:02:33
3 Letitia Fickling 1:07:35
4 Maddie Stevens 1:08:36
5 Gillian Lane 1:11:02
6 Corinna Giacalone 1:11:10
7 Danielle Lewis 1:13:29
8 Julia Ashton 1:15:53
9 Kelly Modrick 1:15:58
10 Madeline Lane 1:16:15
11 Christy Madison 1:17:03
12 Natasha Moreland 1:28:00
13 Tess Calcatera 1:30:50
14 Stephanie Chamberlin 1:33:28
Male 30 to 39
1 Corey Dobson 49:37
2 Greg Decent 51:50
3 Cyrus Severance 53:02
4 Justin Moses 53:45
5 Brendan Kelly 56:11
6 Jonathan Zeschin 56:31
7 Greg Ross 57:54
8 Tyler Cram 1:00:27
9 Aaron Docter 1:00:51
10 Walt Bleser 1:01:32
11 Phil Galloway 1:02:21
12 Anthony Powell 1:03:49
13 Jimmy Daly 1:04:34
14 Bryan Bender 1:05:20
15 Bartholomew Longworth 1:12:29
16 Nick Mahaffey 1:16:34
17 Jeff Owens 1:20:11
18 Carlos Esquivel 1:20:48
19 Tony Ngo 1:28:06
20 Andy Read 1:34:25
Female 30 to 39
1 Genevieve Harrison 57:43
2 Maija Zimmerman 57:57
3 Sarah Hochtl 1:03:35
4 Kate Newburg 1:06:51
5 Dayna Sudheimer 1:07:34
6 Melissa Bleser 1:09:00
7 Stephanie Lewis 1:10:20
8 Angie Hayes 1:11:20
9 Sunny Corrigan 1:12:35
10 Carlee Neumann 1:14:38
11 Kim Fuller 1:18:09
12 Lauren Larson 1:18:19
13 Lauren Powell 1:19:59
14 Madison McCaulley 1:21:56
15 Christine Riker 1:22:27
16 Jennifer Fredrickson 1:25:32
17 Kristin Pappas 1:26:18
18 Carrie Froman 1:27:10
19 Sarah Stutman 1:30:28
20 Becky Baugh 1:37:00
21 Faith Saluga 1:44:40
Male 40 to 49
1 Scott Rogers 50:35
2 William Desportes 50:56
3 Brian Johnson 53:25
4 Rick Gregory 55:47
5 Matt Johnson 59:14
6 Jeff Boyer 1:01:25
7 Andrew Karow 1:02:32
8 Ivo Ivanov 1:04:43
9 Sheldon Kuhns 1:07:36
10 James Van Dusen 1:08:46
11 Chris Kuchler 1:08:58
12 Brian Huelsman 1:12:39
13 Jason Randall 1:14:52
14 Mark Scheel 1:18:37
15 Dennis Lipton 1:23:04
16 Scott Beegun 1:23:46
17 Corbett Whitton 1:26:21
18 Tonia Whitton 2:02:04
Female 40 to 49
1 Lisa Isom 56:41
2 Caroline Szuch 1:00:50
3 Cara Turner 1:02:37
4 Sharon O'Grady 1:05:13
5 Gretchen Reeves 1:07:29
6 Sarah Millett 1:08:13
7 Kim Benedict 1:08:37
8 Amy Large 1:12:59
9 Yuonne Dawsey 1:13:54
10 Kate Bates 1:15:15
11 Alejandra Aldunate 1:15:16
12 Alana Hurst 1:17:54
13 Jenifer Shay 1:20:14
14 Carrie Larson 1:20:26
15 Susan Heisey 1:20:30
16 Hillary Clinton 1:21:46
17 Ivanka Trump 1:21:47
18 Tanya Allen 1:23:51
19 Tyra Rudrud 1:25:39
20 Janine Treu 1:27:29
21 Katherine Aalto 1:29:12
22 Michele Serine 1:30:09
23 Karen Suhadolink 1:33:07
24 Larissa Read 1:34:26
25 Monica Lacroix 1:34:52
26 Karie Burns 1:41:43
27 Melissa Lipton 2:05:25
Male 50 to 59
1 Jim Telling 58:16
2 John Stroud 1:04:05
3 Paul Macaluso 1:06:29
4 Brian Cross 1:08:05
5 Paul Jaeger 1:12:30
6 Matt Ehrlich 1:16:44
7 Michael Richey 1:17:36
8 Steven May 1:17:39
9 Phil Chamberlin 1:22:04
10 Alex Slucky 1:23:52
11 Jarrett Davis 1:32:14
12 Gary Kimball 1:39:10
13 Ramdy Wolcott 1:39:37
Female 50 to 59
1 Trina Ehrenberg 1:11:52
2 Terri Sommer 1:15:52
3 Sue Bardley 1:21:40
4 Tammy Humphries 1:26:50
5 Stanton Humphries 1:28:14
6 Robyn Bryant 1:30:45
7 Heidi Halladay 1:32:37
8 Rose Stratton 1:34:47
9 Jeanne Blatter 1:38:44
10 Lori Boardman 1:39:27
11 Kristen Mehan 1:41:09
Male 60 to 69
1 Ron Hendricks 1:01:45
2 Nicholas Fickling 1:03:08
3 Paul Freeman 1:11:31
4 Andy Littman 1:14:09
5 Kent Kriehn 1:19:28
6 Steve Katz 1:20:10
7 John Slate 1:29:07
8 Bill Burns 1:32:31
Female 60 to 69
1 Helen McQueeney 1:23:44
2 Carol McCurry 1:31:42
3 Gail Scoby 1:38:33
4 Kate Sweeney 1:42:31
Male 70 & Over
1 Jim Mykleby 1:19:35
2 Tom Edwards 1:31:01
3 Marlin Smickley 1:47:20
---
Support Local Journalism
---