Broncos to rely on coordinated effort
Lee Rasizer
Rocky Mountain News

DENVER, Colorado " The third time's supposed to be the charm.
But here's Bob Slowik, on chance No. 4 as a defensive coordinator with the Broncos, via Chicago, Cleveland and Green Bay.
What the heck do you call that?
---
---
Good fortune, for starters.
Perseverance. Hard work.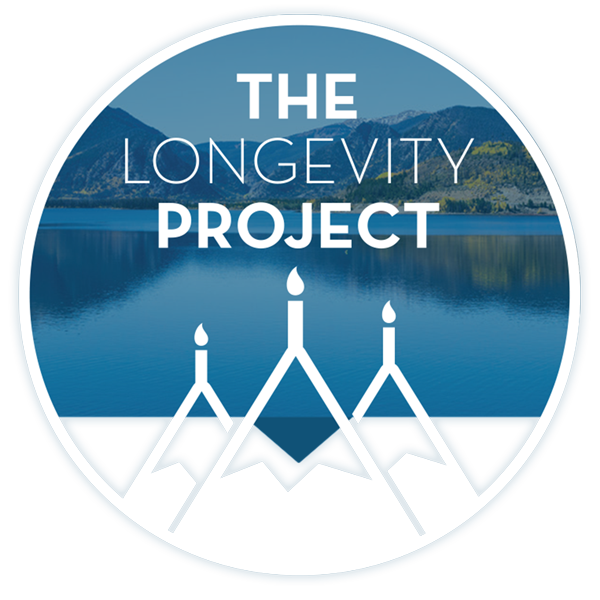 Participate in The Longevity Project
The Longevity Project is an annual campaign to help educate readers about what it takes to live a long, fulfilling life in our valley. This year Kevin shares his story of hope and celebration of life with his presentation Cracked, Not Broken as we explore the critical and relevant topic of mental health.
---
---
"It just points out to me that you know he's good," said Dave McGinnis, now the Tennessee Titans assistant head coach and a member of the Bears' coaching staff with Slowik in the mid-1990s. "A lot of times you have to see through things that happen, such as, 'What were the injuries?' and get the overall picture."
When the Broncos report to training camp Thursday, Slowik will face the challenge of strengthening a defense that allowed 25.6 points a game last season, 28th in the NFL.
"I certainly don't lack confidence in what I do," said Slowik, the Broncos' third defensive chief in three years. "I've been in enough places and coordinated enough, for almost half my career."
---
---
Slowik, 54, was named the Broncos defensive coordinator in January 2007 after Larry Coyer's exit, but the top responsibilities fell to Jim Bates, with Slowik concentrating on the defensive backfield, much to the chagrin of many players who felt he deserved the promotion.
It wasn't until Bates left seven months ago that Slowik got another opportunity for the role he has longed for since heading the Packers defense for one maddening season in 2004.
Before that, Slowik's Bears teams (1993-98) finished fourth, 13th, 19th, 12th, 12th and 14th in total defense. But the group also finished in the top five in rush defense three times in his final five seasons before he followed head coach Dave Wann- stedt out the door in 1998.
"Given where we were and the talent we had, I thought he did a very good job," said Rod Graves, vice president of football operations for the Arizona Cardinals and formerly a member of the Bears' front office during Slowik's six years in Chicago. "He utilized people very well and got the most out of them. . . . I think Bobby is recognized by most people in the league as being an outstanding defensive coach."
A mishmash of talent greeted Slowik during his one year heading the defense for the expansion Browns in 1999. The results were predictable: last-place league rankings in total yards, rushing yards and interceptions.
He spent several years working with defensive backs in Green Bay before becoming the coordinator. But playing three rookies at cornerback in '04, the Packers yielded a stunning 33 touchdown passes and forced a franchise-low 15 takeaways.
But more than time has passed since then.
"There's a lot to learn, and you keep learning and try to get better at what you do," Slowik said. "And I think I've grown since those jobs."
That growth isn't limited to football concepts. Slowik also has tweaked his methodology.
He began to implement computer technology into his teaching during his brief stay in Cleveland. Mainly self-taught, he refined his skills with the Packers.
The past several years with the Broncos, Slowik has wowed his defensive backs with computer animation to add life to X's and O's.
"He believes if you see it, it registers a lot more with people," Broncos safety John Lynch said. "So he creates motions of the teams we play. It's like you're watching Madden football. It really helps. He goes to all lengths to be extremely detailed."
The thought behind the technology is that game tape, text and PowerPoint presentations don't have the same impact as making characters move, through computer modeling, like they would in a normal play.
"Right when he puts it up there, he knows exactly what he wants to do. And he never gets flustered about it," Pro Bowl cornerback Champ Bailey said. "It's kind of weird, because none of the coaches do it. And other guys in the room will be like, 'Hey, why don't we have that?' It's just funny to see the guys' reaction when coach 'Slo' puts stuff up there."
Slowik's technological malleability is an offshoot of his overall personality. He's detail-oriented, but things aren't always black and white.
"He's got a brilliant mind. He really does," said Coyer, who worked alongside Slowik in Denver for two years. "He's got great ideas. He's inventive."
Slowik appears to have forged tight bonds with Broncos defensive backs, the position he coached in 2005-06, his first two seasons in Denver. Still, he has been known to be tough with players when needed while patting them on the back when warranted.
"The one thing I like about 'Slo' is that he takes input from his players, his veteran guys," cornerback Dre Bly said.
And when things don't work out, "He sticks behind his players," Bailey said.
The rebuilding job Slowik faces with the Broncos defense doesn't compare with the task he once had as a coordinator for an expansion franchise, but it will present its own challenges.
The Broncos finished 19th in yards allowed last season, 30th vs. the run. They also were in the bottom half in yards allowed per play (22nd), net passing yards per play (29th), interceptions per pass attempt (18th), first downs (22nd) and third-down efficiency (27th).
In the midst of compiling those numbers, Bates' seven- man front was scrapped after five games. Slowik took on more responsibility, implementing an eight-man alignment designed to shore up the run defense.
"Contrary to what was said, my role was virtually the same role throughout the season," Slowik insisted. "Did I know maybe the scheme we evolved to a little bit more so than Jim did? Yeah, because I've been around it. That didn't change my role in any way, shape or form other than having a greater familiarity with what we're doing. There was no play-calling, no installing, no anything of that nature."
That all changed in January with the announcement Bates had declined a demotion to linebackers coach and Slowik would be given full oversight.
"We've got a philosophy on defense that I'd like to get back to a little bit," coach Mike Shanahan said in announcing Slowik's promotion. "Bob knows that philosophy and we've had some success with it. That's why I think he'll do a great job."
Slowik's top task is keeping the eight-man front to stop the run and pare points off the 409 allowed last season, a total that was fourth worst in team history.
" 'Slo' knows how important it is to get the run stopped and get it stopped in a way that you can still protect yourself versus the pass," McGinnis said. "I was really impressed with how bright he was with how everything tied together between the front and back end during our time together."
The Broncos relied heavily on the blitz under Coyer but dialed it back under Bates.
"Bobby will be aggressive," Graves predicted. "He's about attacking and trying to make things happen."
Slowik promises only a "good mix," while adding, "I don't think you can have blitzmania."
Some of the free-agent pickups the Broncos added this offseason, including linebackers Niko Koutouvides and Boss Bailey, safety Marlon McCree and defensive tackle Dewayne Robertson, should provide options.
"One of Bob's great talents is, he believes in certain principles of football but also believes in and utilizes his players well," Lynch said. "So it's not a set scheme. It's, 'Here's my collection of players and what they do best. Let's create a scheme.' I think that's what you'll see with Bob."
It's a delicate balance, though, in implementing that vision.
Some Broncos admitted to being confused about their roles last season. But in the offseason, Slowik got rave reviews from several veterans regarding the implementation of his vision.
"I know we'll be prepared and do what we're supposed to, because he's not only an X's and O's guy but a great teacher," Bly said. "And he's a guy the players want to perform for. We want people to talk about what 'Slo' has been able to come in and do this year."
---
Support Local Journalism
---