Eagle Co. preps: OK, maybe you didn't find the humor there
Well, apparently, sometimes humor works, and sometimes it doesn't.
My weekly preps column on Friday really struck a nerve, especially down in Gypsum among our beloved Eagle Valley readers " and yes, you are still beloved " no matter what you sent me via phone, e-mail, Web comments or pigeon carrier.
I think I will ask sports writer Ian Smith or someone else from the Vail Daily, however, to start my car for me in the immediate future. (That's a joke, people.)
---
---
To sum up the chain of events, two weeks ago I wrote a column about how every basketball team in Eagle County needs to work on fundamental aspects of the game. This should come as no surprise to anyone who goes to high school basketball games anywhere from the Vail Mountain School in East Vail to Gypsum's Eagle Valley.
At the end of the column, I talked about the games the local teams had two weekends ago. I said, comparing scores of previous games among Eagle Valley, Battle Mountain and Rifle, essentially that the Devils could beat the Bears.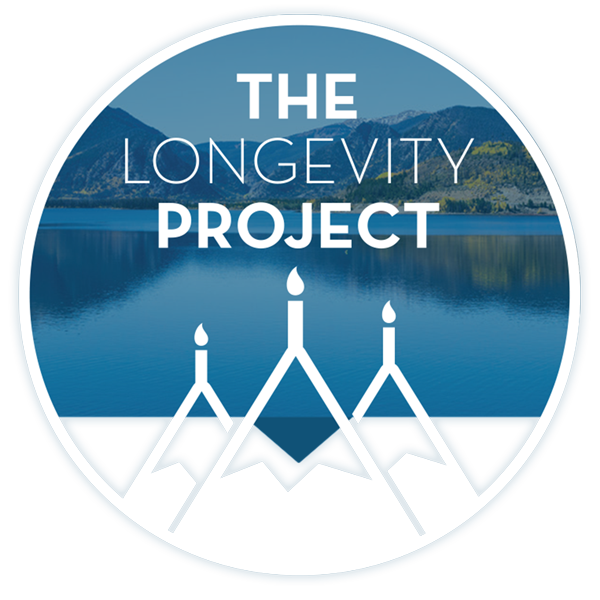 Participate in The Longevity Project
The Longevity Project is an annual campaign to help educate readers about what it takes to live a long, fulfilling life in our valley. This year Kevin shares his story of hope and celebration of life with his presentation Cracked, Not Broken as we explore the critical and relevant topic of mental health.
---
---
Eagle Valley did, in fact, beat Rifle. (Personal note: Nice job, guys.) What amused me was that one of the players said to our Ian in postgame interviews that the team had been fired up by the column.
Since I usually get blamed when local teams lose " see Battle Mountain football, 1997-2008, especially if you think I have it out for all teams in Gypsum " I found it humorous that I had unintentionally fired up the Devils with my first column.
Personally, I would have hoped that Eagle Valley would have found motivation before the Rifle game to win because the Devils were previously winless in league play. But if people got pumped up by a perceived insult " there were none in the first column " whatever.
---
---
If it worked the first time, why not a second? Let's get Eagle Valley on a winning streak. And that led to Friday's now much-commented-upon column.
It was sarcasm, folks, intended as a joke to pump up the Devils for last weekend's games against Palisade and Delta. There is no way in the world I would seriously say Eagle Valley boys basketball stinks. It has not been a good season for the 4A schools " with the exception of the Lady Devils (you go, girls) " but I do know that we're talking about high school basketball in a small community and not covering the Boston Celtics or Los Angeles Lakers.
Do I think the Devils are a middle-school team? No.
Do I think Zach Ramsey's triple-double was a fluke? No. In fact, that was pretty cool. That was the first triple-double of the season for anyone in Eagle County.
I felt I was using humor of the absurd when I said Cesar Castillo couldn't shoot and was an awful soccer player. Come on, folks. I've covered Castillo for four years now. The kid is absolutely one of the best high-school soccer players this county's produced. Cesar is also one scary fellow on the court when he gets rolling.
When we're building up to Devils-Huskies games in soccer and basketball, the first thing everyone is thinking is "How is Battle Mountain going to contain Cesar?" You think I'm joking? The first word Battle Mountain basketball coach Philip Tronsrue said Friday about his team's upcoming game at Eagle Valley on Tuesday was "Cesar."
And it was more humor of the absurd when I said Cory Zehring, the older brother of guard Bryce, knew nothing about college football. Joking about a kid's college football knowledge in basketball column, I felt, was a sign that I was not being even remotely serious.
That having been said, Cory has forgotten more about college football than most of us will ever know. Now attending Nebraska, Cory's going to be on ESPN's "College Gameday" crew in the future.
As I said in Friday's column, we want every team we cover to win early and often. It has not been fun as a fan, a parent, a classmate or a reporter to watch this basketball season with the exception of some bright shining moments,
For the purposes of this discussion, it would be great if both Eagle Valley and Battle Mountain basketball finished the regular season at 22-1. (In the interests of fairness, in our hypothetical world, the two teams split the rivalry games.)
Look at it from our perspective. Readers think we're doing a wonderful job when local teams win, instead of telling me what I can do with myself. I'll go back to Friday's column, when I quoted "Nuke" Laloosh of "Bull Durham."
"I love winning. It's like better than losing."
When the latter is the order of the day, one of the ways to cope is a sense of humor. You've got to laugh about some thing, otherwise you're going to cry. If you didn't get the gist of Friday's column, I'm sorry " not only for any offense, but I thought it was pretty good.
We now resume our regularly-scheduled high school coverage with Battle Mountain at Eagle Valley basketball Tuesday.
No predictions, though. After ticking off all our readers in Eagle and Gypsum, I wouldn't want to do the same in Eagle-Vail.
Sports Editor Chris Freud can be reached at 970-748-2934 or cfreud@vaildaily.com.
---
Support Local Journalism
---