Eagle-Vail: What's the matter with Huskies soccer? Nothing
It's been a weird year at Battle Mountain " OK, even by Eagle-Vail standards. We kid because we care.
The Huskies have won only one league title this school year " boys cross country.
I can't believe I just typed that sentence.
---
---
Only one league title? In my first four years at the Vail Daily from 1997-2001, the Huskies won all of one league title (volleyball, 1998). By the way, Battle Mountain girls soccer did not win the Slope title in 1999, despite what the banners in the gym say.
The black-and-gold faithful have gotten a little bit spoiled, dating back to 2004 during an unparalleled run of athletic success in the school's history, which included three state titles in non-skiing sports.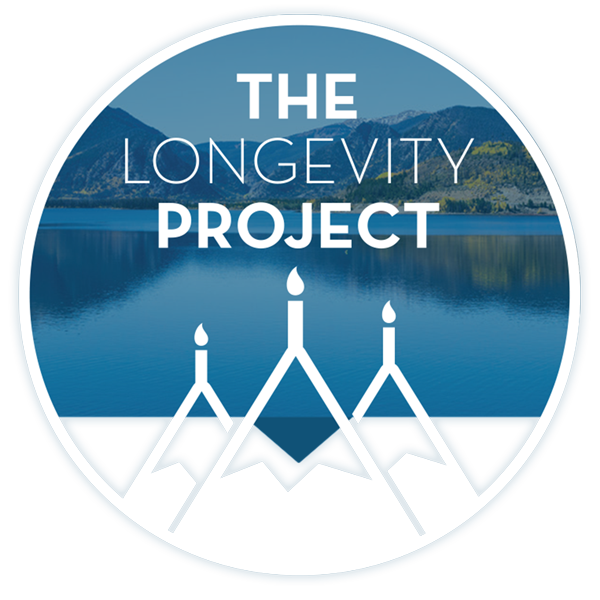 Participate in The Longevity Project
The Longevity Project is an annual campaign to help educate readers about what it takes to live a long, fulfilling life in our valley. This year Kevin shares his story of hope and celebration of life with his presentation Cracked, Not Broken as we explore the critical and relevant topic of mental health.
---
---
I'm not exaggerating when I say that 2004-08 was the best period of sports in Red Cliff/Minturn/Eagle-Vail and soon-to-be Edwards. Just look at the banners. It took Battle Mountain from the late 1960s until the early 80s to fill up one league championship banner. The span of 2004-08 occupies two-and-a-half panels.
And nowhere has this supposed paucity of league titles been more felt than in soccer in 2008-09. The boys team logged an 11-5 record, finished third in the Slope and made the playoffs. The ladies are 7-5 (6-2 in the Slope), and will make the 32-team postseason tournament.
The boys saw their streak of four titles come to end, and barring an extremely-unlikely collapse, Steamboat Springs will end the girls' run at two.
---
---
There is a feeling that something is "wrong" with Battle Mountain soccer.
There's absolutely nothing wrong with Huskies soccer. This year's teams aren't bad. Quite the contrary " a combined record of 18-10 and state-playoff berths for both teams is a performance that most programs anywhere in the county would love.
The explanation to the silly question of "Why no titles?" is pretty simple. Despite the recent history of six combined titles in eight seasons, league championships are hard to win. Not only do you have to be good as far as talent goes " and both soccer teams this year were/are " but you have to deal with injuries, chemistry which is changed constantly by graduation, and seven other teams which simply can't stand you for winning those six titles in eight seasons.
The competition
My freshman year in college, I went to the TV lounge to watch the San Francisco 49ers play on "Monday Night Football." (By the way, kids, there was a time when we all didn't have TVs in our dorm rooms.) Going to school in Southern California, there were a bunch of Niners fans, but there was also a large contingent of people who couldn't stand Joe Montana (genuflect, all) Jerry Rice, Ronnie Lott and so on because San Francisco had won four Super Bowls in nine years.
I was shocked.
The Niners weren't obnoxious like say the Boston Red Sox are now. We didn't win all the time like the Yankees, who had a mere 22 championships at the time. What's not to like?
Winning breeds jealousy in sports and that isn't a bad thing. It's the reality that other teams simply want to knock your team off the block and will bring everything they have when they play you.
Think I'm kidding?
"We've been fighting for this for God knows how long. It's unbelievable. We have a great chemistry here. We all fought for it and we all wanted it. We finally shut them down."
That was Battle Mountain's Morgan Wallce on March 18, 2006, after the Huskies tied " repeat, tied " Steamboat, 1-1. Steamboat actually ended up winning yet another Slope title in 2006, and it wasn't until the next season that the Huskies finally knocked off the Sailors.
When you win a lot, you carry a target around on your back, and this year, Steamboat, Glenwood and Eagle Valley (on the boys' side) finally caught up.
Appreciating the past and future
Given the difficulty of defending. It's time to do two things. First, we should step back and appreciate what coach David Cope and his teams have done. This isn't pro sports where players are tied down to contracts. Kids graduate.
What the boys did from 2004-07 may not be repeated, pardon the expression. And that 15-0 last spring by the girls " yes, against a lesser schedule than this year " is starting to look even more impressive.
On the boys' side, think about Evie Gonzalez to Connor Drumm to Connor Tedstrom and David Gonzalez on defense. How about Josh Ruark, D.J. Van Curan and Clint "Stop calling me, Cody, Freud" Hervert in goal? Andy Banner, Tyler Cole. Davey DeChant and Jair Molina up front?
In the spring, it's been Wallace, Sydney Nichols, and Maddie LyBarger. Kelsey Sanders, Julia Burnett, Marisa Ammaturo, Kate and Kelly VanHee, Lizzie Seibert, Kayla Telles, Josie Tuthill and Haille Hogfedt, and I think there was another LyBarger in the program. (As a side note, think about how many goals were in that last sentence alone.)
I'm sure I've missed a bunch of names, but those are two all-star teams right there.
And I don't mean this to sound like an obituary, which brings us to point No. 2, courtesy of Cope about the girls team, though he could just as easily be talking about the fall.
"The big thing is for our girls is to measure themselves by themselves, and not by previous years. That is not easy to do given what has gone before them. (Duke basketball) Mike Krzyzewski said a great thing about this. 'I feel disappointed for the seniors. I am not disappointed in them.'"
And there's one upside to being dethroned as champs. The target will be on someone else's back next year.
Look out.
Sports Editor Chris Freud can be reached at 970-748-2934 or cfreud@vaildaily.com.
---
Support Local Journalism
---