Fleischer calls it a career
Just one week ago, Vail World Cup ski-racer Chad Fleischer told the Summit Daily News, "My main priority is the 2006 Olympics. This isn't for anyone. I want to do this for myself. I'd like to podium at Lake Louise, (Alberta, in the opening race of the season). I think I can and I'd love to win my home town."
Apparently, some time reflecting in the woods, while hunting, has changed all of that. A 10-year veteran of the United States Ski Team, Fleischer announced his retirement from competitive ski racing Tuesday.
"It's like as an athlete, you live right on that threshold and I just don't have that fire and that passion to be on that threshold anymore," he said. "That was my edge forever. I just didn't feel that passion to race, like I have in the past. I love skiing, but I have more passion now to go and ski with friends and family and freeski than I do to go flying down a race course."
---
---
"My knee is healthy.'
Fleischer had been rehabbing from an crash, which blew out his right knee, in Wengen, Switzerland, in January 2002, just three weeks before the 2002 Winter Olympic Games in Salt Lake City.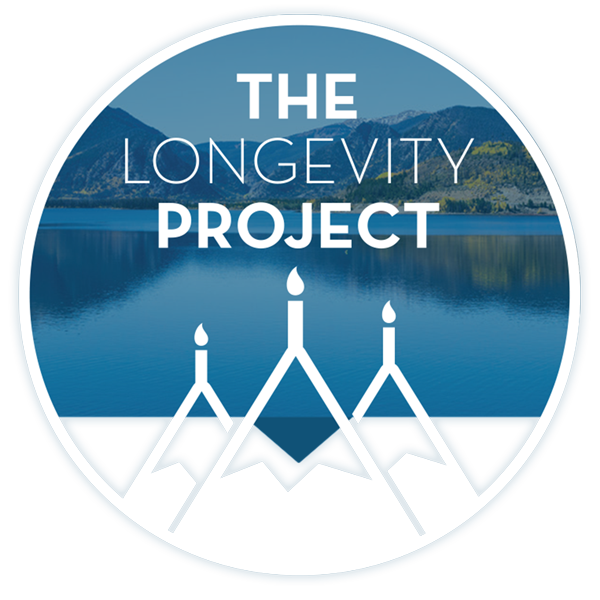 Participate in The Longevity Project
The Longevity Project is an annual campaign to help educate readers about what it takes to live a long, fulfilling life in our valley. This year Kevin shares his story of hope and celebration of life with his presentation Cracked, Not Broken as we explore the critical and relevant topic of mental health.
---
---
"I was really at the height of my career of all the times I'd been skiing. Then I did what I did to my knee. … You live your whole life to be in your prime going into the Winter Olympics in your home country.
"It wasn't like getting yanked off (your pedestal). I got slam-dunked.. But it was cool. I learned a lot from it. The most difficult and best times of my life have come from skiing."
Fleischer worked with Dr. Richard Steadman and John Atkins from the Howard Head Sports Medicine in Vail to get that knee back into shape. According to Fleischer, his knee is "100 percent."
---
---
"My knee is healthy. My knee has nothing to do with my retirement," Fleischer said. "I had 100-percent confidence in my knee. But, like I said, when I looked at the big picture of a three-year career (aimed at the 2006 Winter Olympics) and starting over with new equipment and just working my way through the ranks, I wasn't in a position where I was going to feel my way into it.
"I don't have it anymore. I truly feel that I owe it to myself, and my sponsors, and my coaches, and my fellow teammates to know when to say when."
"I think I'm going to miss it a great deal.'
At 31, Fleischer has spent the last 19 years of his life in skiing. He put on his first pair of skis when he was 2. After growing up in Nebraska, he started skiing competitively with Ski Club Vail at the age of 12 in Vail Cup races.
He first skied internationally in Italy when he was 14, and it was at that point, that he decided that racing was his calling. He continued to race with SCV, while graduating from Battle Mountain in 1990.
While seemingly content with his decision to retire, there's no doubting he'll miss racing.
"I think I'm going to miss it a great deal," Fleischer said. "But, at the same time, there's a lot of stuff I'm not going to miss about it. And, that's why I decided to leave it. I had a great career, made a lot of friends and am really happy with how it all ended up. I don't want to be five years from now in wheelchair for the rest of my life, wishing I made the right decision a long time ago."
The "stuff" Fleischer won't miss are all the little things associated with competing on the World Cup. Images of Robert Redford in the movie, "Downhill Racer," aside, life on the tour involves painstaking details
"It's a full-time business. You have to hustle," Fleischer said. "You have to make sure you're always keeping track of your equipment. You're always keeping in touch with your sponsors and in touch with your coaches. Just the simple little things that are more like daily tasks. … It's amazing how much time and energy it takes to keep up with it all, especially this past year and a half has taken its toll."
The record
Battling through five knee surgeries during his career did not stop Fleischer from some glorious moments on the slopes.
Though he has placed higher in World Cup races, likely his shining moment came during the 1999 World Alpine Skiing Championships at Beaver Creek. In front of more than 10,000 partisan fans at the Birds of Prey, Fleischer flew down the course to take sixth place in the super-G.
"That was probably the coolest thing, stepping for the awards there because they give awards for the top six, and getting the trophy and doing that in front of the home crowd," Fleischer said. "That was definitely the highlight of my career because it was in Vail. We had so many people showing up for the races."
Fleischer's best finish came at the 1999 World Cup Finals in the downhill, when he took second in Sierra Nevada, Spain. Other top 10s include fifth and seventh in Lake Louise downhills in 2001 and 2000, respectively, as well as a ninth at Kvitfjell, Norway, in super-G in 1999, and a 10th in downhill in Bormio, Italy, in 2002.
Then, there were two appearances at the Winter Games. Though his performances weren't exactly stellar – he was a DNF in Lillehammer, Norway, and 34th in Nagano, Japan, both in super-G – the experience of competing on the international stage was unforgettable.
"It's just mind-boggling. It's almost overwhelming," Fleischer said. "Every single person is watching that event. It's just such an incredible moment. You meet incredible people, incredible athletes. You get to watch them in their other sports, not to mention a chance to showcase your abilities in front of the world. I think that's an amazing opportunity, and I feel lucky to have been given that opportunity to do that twice in my career."
Something Fleischer also did twice in his career was winning a national championship. He won U.S. downhill gold at Sugarloaf, Maine, in 1996, and at Snowbasin, Utah, in 1999.
USSSA reaction
The United States Ski and Snowboard Association quickly expressed its appreciation Tuesday for Fleischer's contributions to American skiing.
"Chad always represented such a will to make it back," men's head coach Phil McNichol said in a statement released by the USSSA. "He did have a good camp, and he was comfortably on track, in our eyes, and a little ahead of where we hoped he'd be. We really had positive thoughts about his comeback … but, Chad's clearly in charge of his destiny. I've got to praise him for his honest self-evaluation."
"Chad represents all of the characteristics of a great, downhill ski racer," added U.S. Ski Team President and CEO Bill Marolt in the release. "He has shown the tenacity, the motivation and the ability to set and achieve goals. I know this was the toughest decision of his life, but he can retire knowing that he will be remembered as one of the U.S. Ski Team's greatest, downhill ski racers."
Local reaction
Throughout Eagle County, locals reacted with a range of sadness, surprise and appreciation for the 31 year old.
"Well, being that he's from Vail, it's sad news," said Buzz Schleper, whose daughter, Sarah, competes on the U.S. National Women's Team. "But, I'm sure he has picked his time to retire. After being injured for a few years, at his age, it would be tough to come back, and I'm sure he made the right choice."
Vail Valley Foundation President Ceil Folz was quick to chime in with her thoughts on Fleischer's contributions to stature of ski racing in the valley.
"Chad, during his time on the U.S. Ski Team, he was a tremendous ambassador, not just for ski racing and the United States, but, in particular, for Vail and Beaver Creek," Folz said. "We all owe a huge debt of gratitude for him for everything he did for all those things – the U.S., ski racing and our valley."
There were obviously strong feelings at Ski and Snowboard Club Vail. Fleischer's racing career began with what was then known as just Ski Club Vail and his role continues today.
"He's done many things after his departure from the club to support the kids here, including implementing a scholarship in his own name to help other aspiring skiers participate in the programs," SSCV executive director Aldo Radamus said. "He's now one of the members of our board of trustees and has become a donor to the club which supported him in his youth. He's not only been a member and an alumni, but been a great benefactor, as well."
And then there's Battle Mountain Spanish teacher Kathryn Benysh. Not only did she teach Fleischer when he was 15, but, as director of the Huskies ski team, she has brought Fleischer into the classroom to give motivational talks to the team.
"I'm certainly very surprised and saddened, because he's fought back so hard so many times to keep ski racing," she said. "I'm sure this was a very difficult decision for him. I'm sad to see that he's going to travel down a new street in life. Chad's a great guy. He's been an example and a role model for so many young people."
The future
Fleischer, by no means, is done with skiing. He'll be working with the Outdoor Life Network, doing skiing coverage for 16 consecutive weeks this winter. That, of course, means that he will be making a return appearance to the Birds of Prey, when the World Cup returns come December.
He is also in business with Ignition Entertainment, a company devoted to promoting action sports. One of those events is scheduled for Vail this winter, so expect Chad Fleischer sightings in the future.
"You've just seen the end of me flying down a race course at Beaver Creek," Fleischer joked.
Chris Freud is the sports editor for the Vail Daily. Contact him at (970) 949-0555, ext. 614 or by e-mail at cfreud@vaildaily.com.
---
Support Local Journalism
---