Fore, part II: Nick Freud and best of preps
The series
We're wrapping up the 2016-17 season, also known as the sports editor gets ready to go on a golf vacation, with the following columns:
Thursday: Freud's favorite moments of the year.
Today: The best of 2016-17.
Saturday: The best games of the year.
Sunday: Freud gives a graduation speech.
"You need to cover my kid more, so the NCAA scouts will give him or her a scholarship."
As much as our advertising department would like to think that NCAA scouts are a demographic, they are probably not.
Truth be told, you don't need to be a scout, or any kind of expert, here in western Colorado to figure out who's a prospect and who's not. I call this the Nick Freud Rule.
---
---
Pop was an international tax attorney, who didn't know who Tiger Woods was when he became a client. I assured Pop that Tiger could afford his legal fees.
The Nick Freud Rule is that even a person who is completely oblivious to sports can go to a high school game and see that an athlete or a team is simply a cut above — Pop could come back from The Big Scotch and Cigar Lounge in the Sky and see that Vail Mountain School's Tyler Hancock is good at lacrosse.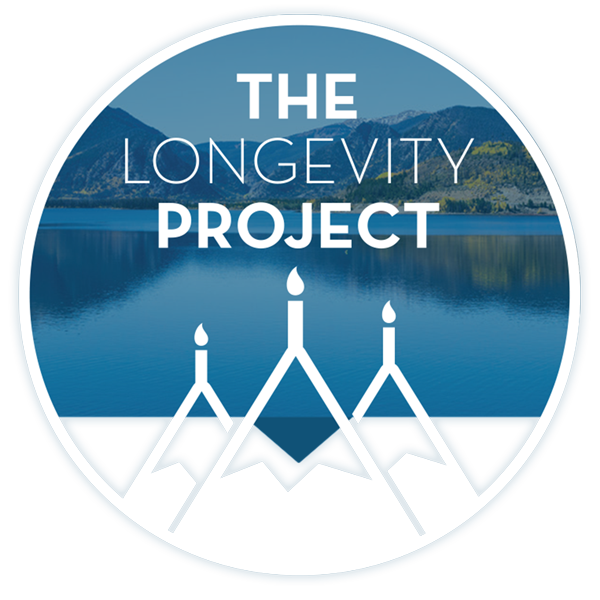 Participate in The Longevity Project
The Longevity Project is an annual campaign to help educate readers about what it takes to live a long, fulfilling life in our valley. This year Kevin shares his story of hope and celebration of life with his presentation Cracked, Not Broken as we explore the critical and relevant topic of mental health.
---
---
Here are a few of those players and teams this year.
Devils volleyball
The Nick Freud Rule was invented with the 2006 Battle Mountain volleyball team. That squad played volleyball on its side of the net and the other team was doing something else. This was the feeling I had while watching Eagle Valley volleyball this past fall.
---
---
I know the sequence is "bump, set, spike," but I always found myself thinking, "Put it up. Put it down."
And the Devils did that routinely.
When you have six (or whatever the number is in any sport) moving as one, that's special. And while the hitters get the glory, hats off to Molly Jewett who ran the show on the floor.
This team will miss her, but this fall is going to be a reloading season, not a rebuilding one.
They do run-run
It's cross-country in the fall and track in the spring, but they're the same athletes at Battle Mountain. The Huskies had an interesting theme to both seasons, entering state competitions as the underdog, be it Air Academy in the fall or Durango in the spring in the 3,200-meter relay.
Yes, there's a lot to be said for coach Rob Parish's tinkering with personnel and his tapering program, the latter producing staggering results. But it's the ladies themselves. You can believe that a season starts on the first day of practice or you can work your rear end off before that first day of practice.
The latter produces champions.
The trials and tribulations of Lizzie and Naomi Harding are well-documented and should be turned into a TV movie at some point. But there's Elizabeth Constien, Alex Raichart, Grace Johnson, Berit Kirchner, Kaela Fahrney and Sofia Piliero and others.
Let's remember that Huskies cross-country won state with six, instead of seven runners.
Let's also remember that no state cross-country scorer or any members of the 4-by-8 team graduates this spring.
Unlike 2016-17, the Huskies will be favorites next year, not underdogs. It's going to take a different approach, but we'll say it first — the ladies have the tools to do it.
A singular purpose
Noah Hermosillo's wrestling 2016-17 season started the moment his 2015-16 season ended. I was interviewing him after he finished fourth at 132 pounds after the 2016 state tournament.
He said all of the right things, but he was hacked off. You could hear it in his voice. He didn't say it, but he was thinking, "Why didn't I win state this year? Why'd I lose the third-place match?"
As Hermosillo plowed through everything this winter, he wasn't excited by anything. It was all about getting back to the Pepsi Center, and finishing the job this time.
Yes, Centauri's Quinton Montague had beaten Hermosillo earlier in the season. But on Feb. 19, young Montague had none chance in the state final. Hermosillo beat him, 9-3, and it wasn't that close. Thanks for coming. Drive home safely. Noah's a champ.
Let's go something nuts
Before boys soccer began last fall, I knew I'd be covering the state final at Dick's Sporting Goods Park. I simply had the wrong team.
This is not a diss toward the Vail Mountain School. As a fan, I am still pissed off by the Gore Rangers' loss to Colorado Springs Christian. It was one of those days, and the frustration was compounded by Jefferson Academy losing to Kent Denver in 3A finals.
But what in the world were the Huskies doing at the 4A state finals?
I still haven't figured it out. Talent-wise, the 2012 team that won state could have beaten the heck out of the 2016 team. Much like the 2012 squad, the 2016 found a way to have all of the cosmic tumblers lock into place for a run.
The quarterfinals have a mythic place — both good and bad — in Battle Mountain soccer. This year, it was D'Evelyn and a ridiculous comeback in which the Huskies scored thrice (Juan Macias twice and Creek Kamby) to overcome a 2-0 deficit with 23 minutes left in regulation.
I never saw this coming, but watching everyone buy in is a beautiful thing.
Gore Rangers two-step
The question in high school skiing for VMS has always been, can we build an alpine team? For a team whose school has mountain in the name, the Gore Rangers have the exact opposite problem of every other team in the state.
VMS is always a Nordic powerhouse, but has never had the athletes to do the giant slalom and slalom, the supposedly easy part.
Francois Nanin, who was your state skiing Coach of the Year, had his wishes delivered as Peer Carnes and Michael Resnick joined the team for the boys and Whitney Merriman became a leader for the ladies.
Combine that with Gore Rangers Nordic machine — both Maddie and Bridget Donovan won state Nordic title for the girls and gents were generally dominant — and VMS won both state titles for the first time in school history.
Remember Hancock?
Truthfully, it was only news when VMS lacrosse's Tyler Hancock didn't win a faceoff. The guy was that good. And, thus, we had VMS lacrosse going 14-3, winning the Western Conference and making the Elite Eight of the state playoffs.
Hancock will be the first guy to tell you he had a lot of help. Luke Verratti is a very attractive target on offense to the tune of 200-plus points in his career. The most common opponent comment when another team saw Griffin O'Connell was, "He's on offense? He should be a defender." Dylan Hardenbergh, Todger Davis, Peter Tice and Nick Charles took the care of that defense.
But perhaps the most important contribution Hancock made is this — when I refer to RPI, for once I am not talking about a bleeping computer formula. The kid's off to Rensselaer Polytechnic Institute.
---
Support Local Journalism
---