Frisco powder addict Gary Fondl skis 500,000 vertical feet to celebrate his 50th birthday
It started as an offhand comment from a personal hero.
In the spring of 2016, when Frisco local Gary Fondl met with one of his regular touring partners, Aaron Rice of Alta, Utah, Rice was about halfway through an epic mission to ski 2.5 million vertical feet in a single year. The previous record was a lofty two million, but Rice was well on his way to shattering that mark when he arrived in Summit County for two months of late-spring skiing on classic backcountry routes in the Tenmile Range, the Continental Divide and right outside of Fondl's backyard on Mount Victoria, the false summit between Peak One and Mount Royal.
"He said, 'You can do 500,000 (vertical feet) for your 50th year,'" Fondl remembers of Rice's seemingly innocuous observation. "And that's all it took to plant the seed: saying that while we were out on a ski tour."
---
---
The plan
Once the seed was planted, Fondl wasted no time planning for one hell of a 50th birthday celebration. He turned 50 years old on Oct. 28, 2016 — just about the start of his personal ski season, when the backcountry began filling with fresh snow for the first time since May — and spent the next seven months racking up vertical feet, a few thousand at a time, as he inched closer and closer to the 500K mark on a pair of Rocky Mountain Underground skis.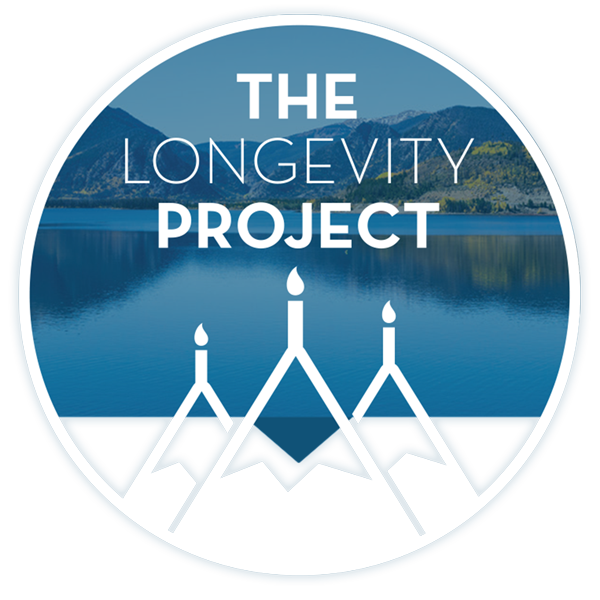 Participate in The Longevity Project
The Longevity Project is an annual campaign to help educate readers about what it takes to live a long, fulfilling life in our valley. This year Kevin shares his story of hope and celebration of life with his presentation Cracked, Not Broken as we explore the critical and relevant topic of mental health.
---
---
"There are a lot of life lessons to be learned in the mountains and people who spend time in the mountains will tell you that," Fondl says on an impossibly nice day in late June, just a day or two after he notched 523,000 vertical feet on an after-dark tour. "(Lessons like) keeping focused and working hard to achieve your goal, and just skiing with friends. I had some knee-deep powder this year with a headlamp at 10 p.m. Man, you think you float down powder during the day — try it at night."
At first impression Fondl doesn't exactly seem like a meticulous planner, what with a laid-back personality, easy smile and self-appointed "ski bum" title, but his easygoing vibe masks a deep understanding of all things backcountry. He's a contractor when he's not on skis, after all, and he took a business-like approach to the 500K mission.
For example, he skis about 130 days every season, almost all of it off-piste and outside of ski-area boundaries, and so he know that with about 4,000 vertical feet per day of skiing, he'd hit the 500K mark in less than a year.
---
---
"Some people see me and say, 'That's a lot (of vertical feet),' but then I know these guys like Teague (Holmes) who are doing 16,000 in a day," says Fondl, referring to one of his regular touring partners from Blue River. "For me, it was more of a personal goal than setting a record, and that's what life is all about to me. It's more about personal goals. It's kind of a life lesson there in a way."
The tours
Thing started slowly. One of Fondl's first October tours was a nearly defunct mission to Jones Pass near Byers Peak along the Front Range. He drove to about 12,300 feet and saw nothing but dirt — nothing, that is, except a strip of snow even Arapahoe Basin faithful would laugh at.
"Luckily, the old bowl we usually ski had the old snow surface with about six inches of new snow, so we got 2,300 vertical of vert," Fondl remembers. "Not bad for what it was."
November wasn't much better. Winter started slow — Loveland Ski Area delayed its opening by two weeks after a measly start to the month — and Fondl ended with just 16,000 vert, or about three percent of his 500K goal. He started wondering if this was the wrong season, especially with a wife and two children at home.
December arrived in full force with a string of solid snowstorms, and then January hit with near-all-time conditions. When a warm February arrived, he'd notched another 90,000 vertical.
"As a backcountry skier, I like the late starts to winter," Fondl says. "If it starts early, it rots out and you get the depth hoar, when it becomes really dangerous. This year … thick snow kept it supportive, and on top of supportive it was pretty stable."
As the season continued, so did Fondl, hitting up familiar zone after familiar zone: 2,700 vertical feet on Mount Victoria, 3,700 vert on Peak One and roughly 230,000 vert at one of his favorite areas along the Continental Divide. It was there he broke the 400,000 vert mark — and finally believed he could finish Rice's unofficial challenge.
Of course, it was only fitting that Rice happened to be in town.
"It was perfet that day," Fondl says. "My inspiration for the whole season, Aaron Rice, was coming through town … and we skied incredible powder. It was just great company. Great skiing is made better by having great company around you for the day."
One of Fondl's regular touring partners, splitboarder Justin Ibarra of Colorado Snowboard Guides, agrees. The two regularly meet up for tours throughout the season after meeting through social media, and with time, 30-year-old Ibarra has learned plenty from his skiing counterpart.
"The mountain is always going to be there," Ibarra says of Fondl's calculated approach to the backcountry. "He's been skiing for a long, long time, and he's been skiing the backountry for a long time, and to get to that point you have to be smart. You realize that the mountain will always be there and there's no reason to push things too far."
The rewards
Fondl hit 500K on his 123rd day of the season — nearly a full week before he expected thanks to a few 9,000-plus days, including a day of 12,000 vert back and forth to Golden Peak outside of Loveland Ski Area — but his season is hardly finished. He hasn't missed a month of skiing since 2011 and has no plans to start now. Sometime today, maybe as the sun begins to shrink behind the Tenmile Range, he'll be en route to his first line of July.
"I'm keeping the streak going," Fondl said with a grin. "On July 1, it'll be 82 months straight of skiing, and the cool thing about that is it's all in Colorado. A lot of people go to South America to keep it going, but I can't afford that. It gets a little sketchy, like up on Rollins Pass (in Northern Colorado), where it's steep, dirty, scary, but it's a beautiful hike. You ski down to the lake and hike through the wildflowers."
But will he do 500K again?
"If I was younger and didn't have kids I could get a million vert in a season, but I have a daughter who plays hockey and that takes time, going to games every weekend," Fondl says. "I was thinking I don't know if I'll ever do this again, because I really pushed hard to make it happen. But man, if you love to ski, it's not a problem. I like pushing myself and testing my limits."
---
Support Local Journalism
---