Huskies Extra: More on the Delta game
EDWARDS -As we begin this installment of Huskies Extra, let's remember that this is not a gymnastics meet or a figure-skating competition. Battle Mountain football won the game against Delta, 41-27, Friday night.
There are no style points.
Since we went Jim Mora in Friday's column, let's do Herm Edwards, "You play the game to win," and mission accomplished on that.
---
---
Battle Mountain football is 7-1 – yep, let's type that again, 7-1 – and beat Delta for the first time since 2005. It's also the first time the Huskies have beaten the Panthers at home since 1997, a 12-6 victory. (I only remember that because it was Freud's first snow game.)
"We've played a lot better this year, but for (Delta), it was an elimination game," Huskies coach David Joyce said. "They have a lot of seniors on that team. We knew they were going to get their best effort. They had to win out to be in contention for a playoff spot. They came out to play. They did some things to put us 1-on-1 in coverage. We covered fine. It seemed like when we caught the ball, it was a penalty, and when we didn't get a penalty, we dropped the pass."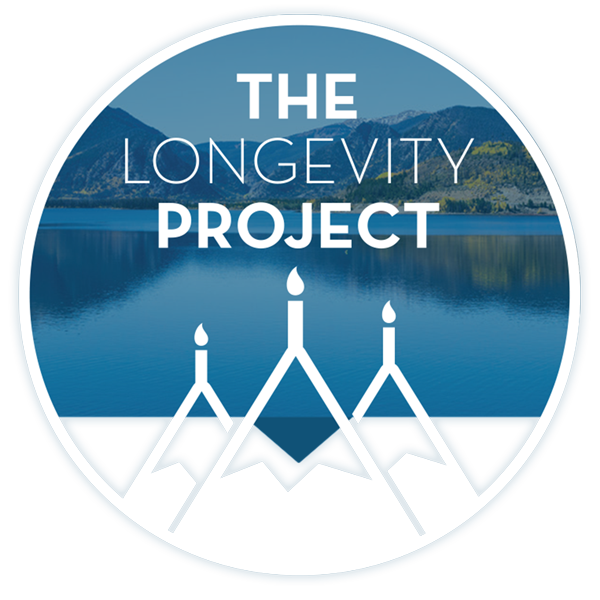 Participate in The Longevity Project
The Longevity Project is an annual campaign to help educate readers about what it takes to live a long, fulfilling life in our valley. This year Kevin shares his story of hope and celebration of life with his presentation Cracked, Not Broken as we explore the critical and relevant topic of mental health.
---
---
That was one of many interesting things on an odd night.
• The Huskies officially had just one interception defensively – attaboy, Carl Hamrick. They could have had a whole lot more. We'll leave aside assorted disputes on penalties for now. Joyce is correct that the defense played well as far as jumping routes. Unfortunately, the guys could not buy a catch.
"And I'm the d-backs coach," Joyce joked.
---
---
• Battle Mountain also had two fumbles. Ouch. The Huskies were minus-one in turnover ratio. That hasn't happened much.
• More weirdness was that Battle Mountain's special teams scored the first two touchdown and set up the team's third. Superb job by the unit, but it made it hard for the Huskies to get in a rhythm offensively.
It's hard to coach this. It's not like Joyce is going to say, "Reeve Sanders, you shouldn't have returned the opening kickoff for 95 yards," or "Jeez, Chris Libertini, why did you block that punt?"
• Sanders scored three times Friday night. His opening kickoff return of 95 yards was the second time he's done that this season.
• Libertini's punt block led to the first touchdown of Timmy Licciardi's career.
"On the first punt, I went outside and we realized we could block the next one," Licciardi said. "I told Lib to go outside on the next one. Lib went out and blocked it and I pretty much picked it up. It was all Lib's hustle. It was Lib's touchdown, but I get the interview."
Yes, you do, Timmy. The radio guys on KZYR, Steve Leigh and Weez, call Licciardi "The Secret Weapon." He's not that secret anymore. And speaking of which, Blaize "Olle he does is score touchdowns" didn't. Bad, Blaize.
• OK, lots of vetching from fans after the game about the officiating. Silence. Now. The refs do not have an agenda. They are not trying to make another team win. That's silly. Did I agree with all the refs' calls? No, but I'm sitting upstairs in a press box.
The one penalty which I found really interesting was in the first half was when Keenan Bowman crushed a receiver coming over the middle and the ball deflected right into Eric Weiss' hands for pick. As it turns out, Bowman got flagged for pass interference.
It was a bang-bang play, and a tough break for Bowman. But whether the ref called it a penalty or not, do you think that Delta receiver wants to come anywhere near Bowman ever again? That would be a no. Nice job, Keenan.
• Battle Mountain's last drive was critical. It put Delta away with nine plays, all on the ground, eating four-plus minutes of the clock.
"We came out and I feel like we under-estimated them a bit, but I think, in the second half, we knew it, and we pulled it together," said Zach Guida who had the crushing blow, a 15-yard TD run. "We believed and our line pushed through and we got it done."
• It was also important as far as tiebreakers go. Everyone at Battle Mountain wants Palisade to beat Rifle next week. (Yes, this is a first – someone rooting for Palisade.) With the caveat that no one is counting their chickens before they're hatched, if Palisade beats Rifle and the Huskies win out against Steamboat and Eagle Valley, the Bulldogs Bears and Huskies will finish with one Slope loss.
In the case of a three-way tie, you take the point differential – but ONLY up to 13 – in the games played among the three squads. In this scenario, Rifle would have one point for its win over Battle Mountain. The Huskies would have the maximum 13 for their win over Palisade – the 13-point limit is there to prevent squads from running up the score. Palisade would have whatever it had up to 13 over Rifle.
If Palisade wins, Rifle is out of the league-title race. If Palisade wins by the 1-12 points, the Huskies get the tiebreaker. If Palsade wins by 13 or more, we apply the point-differential tiebreaker- again, a maximum of 13 points – to the fourth-place team, the fifth-place team in the league, etc.
The kicker is that the Huskies beat Glenwood, 34-21, while the Bulldogs beat the Demons, 38-28. Thus, if Palisade beats the Bears, the Huskies win the title.
• The bad news on this front is that Rifle housed Moffat County, 48-6, Friday night and the Bears are probably favored against Palisade, even though the game's in Grand Junction.
"The guys know the situation. We have a veteran team," Joyce said. "They understand their goal is to make the playoffs and win the state championship. We feel like we can do that when we play up to our potential. They've known all along what the situation is.
"They know they have to play the games against Steamboat and Eagle to qualify. We don't want just 7-3 and get in. We want to have a home game, to have a big crowd, to get the snow here."
• And now for why CBS commentator Verne Lundquist is a reason Battle Mountain wants to beat Steamboat next week. Lundquist lives in Steamboat Springs when he's not covering sporting events around the world.
Two years ago, Lundquist was doing the Florida-Arkansas football game and dropped the fact that the Sailors beat the Huskies that week, 61-21. (That was the year Steamboat went to the state finals.)
Now, if you know Joyce, he's an Arkansan and was watching the game. That didn't go over too well with him.
"Our boys have not forgotten that," the coach said. "He said, 'On a local note, No. 1 Steamboat beat Battle Mountain, 61-21,' and then he giggled. I've got it DVR'd. They'll be seeing that this week."
Sports Editor Chris Freud can be reached at 970-748-2934 or cfreud@vaildaily.com.
---
Support Local Journalism
---