Huskies extra: More on the Palisade win
EDWARDS – Really, did you think any of us would live long enough to see this?
Battle Mountain football beat Palisade, 49-28, Friday night.
Let us rephrase – the Huskies took a 2-by-4 and smacked the bully of the Western Slope in the second half of Friday's game, exorcising years of being the Bulldogs' and the Western Slope's doormat.
---
---
The Huskies hadn't beaten Palisade since the early-1990s, and that was before the Bulldogs got rolling under coach Joe Ramunno – yep, John's brother. Yes, beating Eagle Valley for the first time in 2009 was big, as was a 14-6 victory over Moffat County in 2006, but this is the biggest win in Battle Mountain football in a generation.
First, some reaction: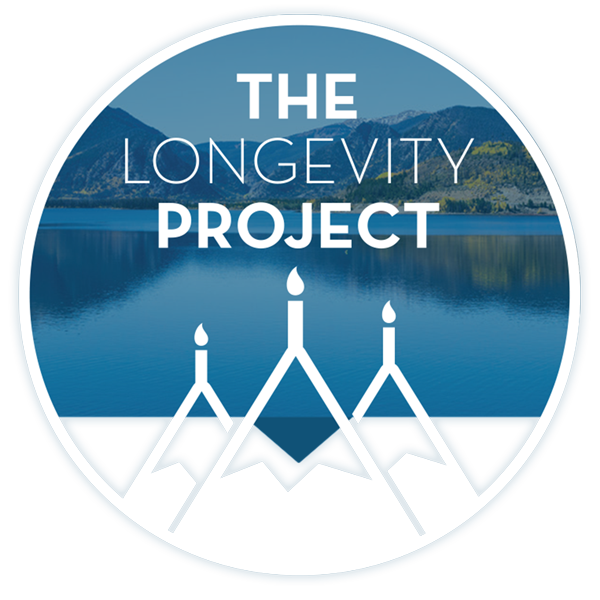 Participate in The Longevity Project
The Longevity Project is an annual campaign to help educate readers about what it takes to live a long, fulfilling life in our valley. This year Kevin shares his story of hope and celebration of life with his presentation Cracked, Not Broken as we explore the critical and relevant topic of mental health.
---
---
"This is pretty awesome," senior quarterback Jake Engle said. "We've seen a lot together and we've been through a lot together. We're such a family. Everyone loves each other and plays for each other. We've been playing with each other for so long. I've been playing with these guys since I was 8-years-old. This team was built long ago."
"This win is unbelievable," Battle Mountain's Chris Libertini said after another rousing locker room version of "Shout." "Palisade was ranked No. 2. They're big boys and a big team. They've beaten the heck out of us the last three or four years. This is our year to shine. From the start, we hit harder, passed it and just played as a team, as a family, and we believed we could beat this team. Best feeling ever."
"We've been doing a Palisade set at the end of each (weight-lifting session)," head coach David Joyce said. "If you want to be the big dogs, you've got to beat the big dogs. Traditionally, they're the big dogs and that's what the plan was. We made a switch in the summer to be a more physical team, and all the kids bought into it."
---
---
• Halftime was emotional as the Huskies dedicated the north end zone to Todd Walker, a Battle Mountain alumnus (2008) who was murdered in Boulder in March. Big props to the alums and the community for making it big crowd at half time.
The players felt it too in the locker room.
"Second half, we came together," lineman Jordan Harrison said. "During halftime, the coaches did a speech about Todd. We knew that he was here playing with us. We knew we had to step it up and play the way Todd would."
"This is Todd Walker's game," said Libertini.
A lot of the Huskies were wearing commemorative shirts with the No. 7 on them after the game. Meanwhile on the field, Huskies fans gathered in the end zone after the ceremony, wearing orange shirts with the No. 7 and getting pictures taken in Walker's end zone. And most appropriately, after the game was over, the scoreboard stayed on with the final score, but with the time reading "77:77." (Before Engle wore No. 7, it was Walker's number.)
• This was looking like a track meet in the first half. Both teams scored on their first three possessions. The two teams only didn't score on their last possessions during the final 1:24 of the half with Battle Mountain turning the ball over on a Hail Mary and Keenan Bowman picking Palisade quarterback Luke McLean's one pass.
It seemed that the first team that blinked would be the one that would come up short. This is where Battle Mountain normally folds. Instead, the Huskies turned the tables on Palisade.
"We just had to tweak our tackling," Joyce said. "We were having alignment issues. (Palisade was) getting to the line a lot quicker than we were anticipating, than we were expecting. In the second half, we were getting aligned quicker and we weren't making those little-bitty mistakes. Our pad level was getting a little lower. We were able to get off the ball better."
• And what followed was a memorable half of football. The Huskies scored 28-straight points, not only winning the game, but making a statement. The defense stood when it came to crunch time. Hats off to the D and its coordinator Jeff Krumlauf.
Palisade's first possession ended when the Huskies sniffed out a fake punt and got the ball back on downs. Fifty-five yards later, Libby's dancing in the end zone.
Now, there was some design to Heivan Garcia's "squib" kick. The Huskies were trying to avoid kicking it to Palisade's Caden Woods, who has wheels, but we're pretty sure that Garcia's knuckle ball wasn't the plan.
"I was scared 33 (Woods) was going to run it to the house every time," Joyce said. "So I told our special-teams coach to sky it. We got freaking lucky."
That's because the ball is live after it travels 10 yards. It went 23 yards and Blaize Olle was there to fall on it. Zach Guida then needed one play to go 37 yards to the end zone for a 35-21 lead.
Eric Weiss got the pick on Palisade's next possession. The Husies didn't score, but it changed field position. The Huskies stopped Palisade's next drive at the Bulldogs' 38. Next play, Blaize Olle has a 38-yard touchdown run and it's 42-21. (And as we all know by now, "All Baize Olle does is score touchdowns," courtesy of Steve Leigh and Wheez on KZYR.)
Chris Libertini picked McLean two plays later, giving the Huskies another short field.
"It makes my job easy," an appreciative Engle said. "They're playing awesome right now. Coach Krum is doing a great job."
Zach Guida capped the last drive for his third touchdown of the night, and that was that.
• Key play which might be forgotten, but shouldn't: On Battle Mountain's third drive of the first half, Guida gained 11 yards and then fumbled. Tight-end Timmy Licciardi was there and fell on the ball and the Huskies retained possession. If Licciardi is not there, this could be a different ball game with the Huskies trailing 21-14 or more at the half.
What's more Licciardi's been an unsung hero this season. The kid always seems to be around the ball. Props to No. 42.
• The Huskies finally opened it up a little bit with the passing game Friday night. It's kind of funny to say just because we expected Engle to throw the ball all over the place this year. Engle's just happy to be on a winning team.
"All I want to do is lead the team," the quarterback said. "If that means throwing the ball 30 times a game, then I'll throw it 30 times a game. If it's handing the ball off and running and blocking doing what ever it takes, that's what I want to do. I just want to lead these guys."
• OK, the Huskies are 5-1 overall and 2-1 in league. This win will get the attention of a lot of people around the state. Don't be surprised if the Huskies are ranked in the Denver Post Media Poll. (They'll be getting my vote.) The question is how does a team that's new to this handle it? Next up is a tough road game at Moffat County.
The phrase "senior leadership" was being bandied about a lot in postgame.
"I think our senior leadership is better than in years past," said Joyce, who noted that the Huskies still have won only nine games in the last three years. "Last week was a big win for us (at Glenwood Springs). That crowd was insane. Our seniors are going to realize there's too much to lose thinking that you're better than you are. We haven't earned that right."
Sports Editor Chris Freud can be reached at 970-748-2934 or cfreud@vaildaily.com.
---
Support Local Journalism
---