It's not just about running
EAGLE-VAIL " Usually, a runner's objective is to hop over a hurdle.
Not with Battle Mountain cross country.
"It's a bit odd under them or jumping around them," says Jamie Lee Roberts.
---
---
Usually when you finish your daily run, practice is over.
Also not true with Battle Mountain cross country.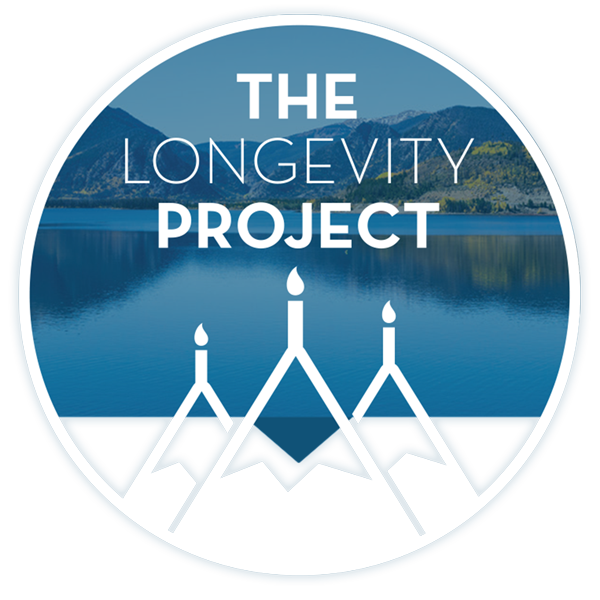 Participate in The Longevity Project
The Longevity Project is an annual campaign to help educate readers about what it takes to live a long, fulfilling life in our valley. This year Kevin shares his story of hope and celebration of life with his presentation Cracked, Not Broken as we explore the critical and relevant topic of mental health.
---
---
"Runners are obviously not meant to be in the weight room," says John O'Neill. "The real workout starts after running."
There's a lot more to Battle Mountain cross country practice than Oregons (different-paced repetitive sprints), life running up and down the Willow Creek Par-3, laps on the oval at Phelan Field or the long-distance favorite of running to Agave in Avon or Arrowhead.
In some ways, as O'Neill said, it's just the beginning.
---
---
Cross country isn't just about running anymore. Lead by coaches Rob Parish and Kelli Witter, the team has added a new training regimen. In addition to the accruing the mileage, the team does yoga, is in the weight room, jumps into the pool and does circuits in strength, hurdle mobility and lower-leg work.
"Last year, we identified that flexibility was our weakness," Parish said. "All of this has two goals " injury prevention and total body fitness."
For those who do not think cross country is contact sport, yes, runners don't wear pads. But pounding on the ground, especially asphalt, takes its toll on legs. The two most frequent cross country injuries are stress fractures and shin splints.
Entering Saturday's regional meet at Delta, the elite runners of the boys' team have logged nearly 450 miles, while the top ladies are at about 300. And so far, the Huskies are a relatively healthy bunch.
"Knock on wood, to this point, it's been very successful," Parish said. "Each year we've coached, the injuries have become less and less. The injuries were huge issue. The top group runs a lot for many months with intensity. Also the kids that start (the sport), we'll have a lot of injuries. They're just not used to running and they're not used to running the miles that we do. The body's natural reaction to that stress is injury."
Yoga, the hurdles and the pool play the role of prevention. While the hurdles are more of a spring thing for tracksters, in the fall, they serve as an enforced stretch.
Swinging one's leg over the hurdle or bouncing underneath the bar helps the hips, the back and increases flexibility in the quadriceps.
Pool day is usually Wednesday at the Avon Recreation Center. It's a good break from the monotony of the season, but it's a workout without the pounding. Running in 10 feet of water is hard, but it doesn't hurt one's knees.
Then there's yoga. Putting stereotypes of it aside, yoga is critical. In same ways, these sessions serve as custom-built physical therapy.
"It's Mario (Gonzalez)'s favorite workout of the week," O'Neill joked. "Yoga's great because we do a lot of stretching. But usually you stretch your hamstrings for 20 seconds and then you switch to your arms. In yoga, you hold your stretch for 2 minutes or 3 minutes. It helps loosen you up.
"Yoga instructors are great. If your right T-bend (a muscle in the upper leg) hurts, they'll help stretch that out. They'll focus the entire program to stretch that out."
The lower-leg work, strength and weights pays off in, pardon the expression, the long run. Lower-leg exercises includes such delightful moments a lunges, high knee runs, and running like both a duck and a penguin. While Parish and Witter might find such movements personally amusing, they build up lower-leg strength.
Strength workouts are a bunch of push-ups, pull-ups and sit-ups. In the weight room, a place one would not associate with runners, it's all about high repetitions of smaller-sized weights to build up strength in the upper body.
These are all exercises intended to develop a reservoir of endurance for those critical moments on race day, like the final kick.
"At the end of a race, every athlete's tired. Every athlete's struggling," Parish said. "If you can keep your form together through increased body strength, you can usually do better than your competition."
All of these added routines make a long season longer, but at the same time, the Huskies seem to be reaping the benefits.
"It's a testament of the athletes that they are very committed to this," Parish said. "There has been little to no complaining. Part of it is that they want to do better and we've explained to them why. They're 100 percent behind this because they realize what the goal is."
Roberts and O'Neill are both seniors who are veterans on the cross country team. In fact two years ago, O'Neill ran through a painful hip injury at regionals and had to sit out state in 2005.
Having been running since the summer began, both feel the new program has them feeling better than they would be at this point in the season last year.
"I'm definitely stronger because I'm lifting more, so that helps a lot, especially in the last mile of races," Roberts said. "You can definitely feel a lot stronger. I haven't seen as many injuries. That shows it's been working."
"Of course, you're going to have sore muscles," O'Neill said. "You want your legs to get stronger. Workouts are meant to hurt. But definitely as far as injury-wise, our team is doing way better than we were last year at this time."
Sports Editor Chris Freud can be reached at 748-2934 or cfreud@vaildaily.com.
---
Support Local Journalism
---