Lost season finally over for Avalanche
Aaron J. Lopez
INDenverTimes.com
Denver, CO Colorado

DENVER, Colorado " This recently completed Avalanche season was brought to you by Oceanic Air Flight 815.
Thanks in large part to injuries to top-line centers Joe Sakic and Paul Stastny, substandard goaltending and a consistent lack of consistency, the Avs were a crew that might as well have been stranded on a remote island.
For much of 2008-09, they were simply lost.
---
---
"Very lost season," forward Milan Hejduk said. "Lost everything."
Six months of pain and misery came to an end Sunday with a 1-0 loss to the playoff-bound St. Louis Blues. The Avs missed the postseason for the second time in three years, raising plenty of questions about how the franchise moves forward this offseason.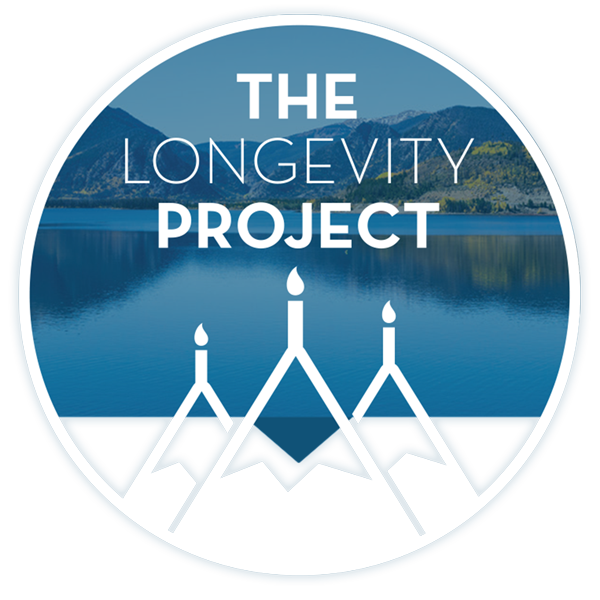 Participate in The Longevity Project
The Longevity Project is an annual campaign to help educate readers about what it takes to live a long, fulfilling life in our valley. This year Kevin shares his story of hope and celebration of life with his presentation Cracked, Not Broken as we explore the critical and relevant topic of mental health.
---
---
Will general manager Francois Giguere and/or coach Tony Granato take the fall for the worst season since the team moved to Denver in 1995? Will Sakic be optimistic enough about Colorado's talent to return for a 21st NHL season? Will the Avs be able to find a top-line goalie after investing three seasons in Peter Budaj?
When analyzing a season-gone-wrong, it's best to start at the top.
As the team's executive vice president, general manager and alternate governor (whatever that means), Giguere now has presided over the only two nonplayoff seasons in Avalanche history. He opted to let goalie Jose Theodore and power forward Andrew Brunette leave as free agents last summer, putting his faith in Budaj and signing forward Darcy Tucker to a two-year, $4.5 million contract after the veteran was kicked to the curb by Toronto.
---
---
Budaj struggled to provide consistent play in net, finishing with a 20-29-5 record and a 2.86 goals-against average, while Tucker managed just eight goals and eight assists in 63 games. To his credit, Giguere did sign 23-year-old center Paul Stastny to a five-year contract extension that will kick in next season.
It remains to be seen whether Granato will be around to aid in Stastny's development. The team lost 19 of its final 22 games and finished with the third-fewest points (69) in the NHL, leaving the coach on the proverbial hot seat as offseason evaluations begin.
"Whatever happens, happens," Granato said. "I'll be ready to go next year."
In fairness to Granato, it would have been difficult for any coach to succeed in Colorado this season. Sakic played only 15 games before a back injury derailed his season, while Stastny missed 37 games with a broken forearm and a broken foot. In all, the Avs lost more than 360 man-games to injury, prompting 11 players to make their NHL debuts this season.
"They had a tremendous amount of injuries to their key players," said former NHL coach and current ESPN hockey analyst Barry Melrose.
"No team is able to overcome something like that. I remember watching them this year and they had eight or nine guys out."
More telling for Melrose was the effort Colorado put forth while notching road wins against top-tier teams such as Detroit, Washington and Vancouver in the final weeks of the season.
"They never quit on Tony," Melrose said. "If you're looking for a reason to get rid of a coach, you'd say they quit on Tony down the stretch. … I know Tony Granato and I know he's a great leader and a great person. When you have young players, you want a guy like Tony Granato working with them."
Should Granato return, he would love to have Sakic back in the dressing room and " more importantly " on the ice. Sakic, who turns 40 on July 7, is nearly recovered from surgery to repair a herniated disk and said last week that he plans to make a decision on his future soon.
If Sakic comes back, he and Stastny will anchor the top two lines along with proven scorers Hejduk and Ryan Smyth. Second-year left wing Cody McLeod (15 goals, 5 assists and rookie Chris Stewart (11 goals, eight assists) also showed promise this season, giving Colorado a nice young nucleus going forward.
Even if the Avs can implement the up-tempo offense that Granato and Giguere envision, they still need someone who can stop the puck. Given the chance to prove himself as a No. 1 goalie, Budaj was inconsistent for much of the season. He tried to make a good final impression by stopping 119 of 123 shots in his last four starts.
"I tried to show, not just the fans, but the coaching staff and the staff upstairs that I can play here," Budaj said. "I did everything that I possibly can and I was able to play well for the last stretch of games.
"I was trying to do everything I can to take this opportunity that they gave me. Unfortunately, I wasn't able to fulfill my expectations. I know this season wasn't the one that I hoped for. I had a chance to prove that I can be a No. 1 goalie in this league. Just got to learn from it and work for another chance."
Among the goaltenders who will be free agents this season are Detroit veteran Ty Conklin and New Jersey Devils backup Scott Clemmensen. Conklin, 33, went 25-11-2 with a 2.52 GAA, while Clemmensen performed admirably after the Devils lost Martin Brodeur to a biceps injury for much of the season. Clemmensen, 30, went 25-13-1 with a 2.39 GAA in his first real opportunity to be the top guy and he could come at an affordable price in free agency.
"Clemmensen played very, very well," Melrose said. "A lot of people have changed their thinking on whether he can be a No. 1 goaltender."
Among other housekeeping items for the Avalanche will be decisions on veteran right win Ian Laperriere and enigmatic center Tyler Arnason.
Laperriere, 35, will be an unrestricted free agent and negotiations between his agent and the Avalanche have not progressed in the past two months.
"There's no talking right now," Laperriere said. "I want to stay here. They know that. I'll do what's best for my family, too."
Next to Sakic, Laperriere is Colorado's most popular player, and his leadership in the dressing room is unquestioned. He had seven goals and 12 assists in his 15th NHL season, and it will be interesting to see if the Avalanche is willing to give him a multiyear contract based on the intangibles he brings to a franchise.
"I know my value," he said. "I know what I bring to the team. It's not like I'm a 22-year-old who tries to hit a home run. I know I still can play. I proved this year that I'm not done."
Arnason, however, likely has played his final game in Colorado. He was a healthy scratch for the last five games of the season.
"I think overall, this season hasn't gone very well, but I can't complain about how I was treated the first two years here," he said. "I have no bad feelings about the Avalanche at all."
There was a tone of indifference as Arnason left the Pepsi Center. The rest of the Colorado organization can ill afford to take a similar stance as it tries to avoid drifting further into obscurity.
[Post to Twitter]
---
Support Local Journalism
---