Ninety-nine: That's a wrap
EAGLE-VAIL " I reached my pinnacle of achievement on this planet Tuesday afternoon.
Sure, I finally got through college, a 7-year-ordeal, which I, at times, think shortened my father's life span. I'm getting through my aforementioned father's death nearly two years ago. I continue to battle alcoholism day-by-day, a significant achievement.
I've worked at this paper for 11 years, eventually getting promoted to sports editor without losing all of my marbles " OK, some of them " yet still an accomplishment.
---
---
But, it's all downhill after Tuesday.
I shot a 99 at the Eagle-Vail Golf Club, double-digits for the first time in my life.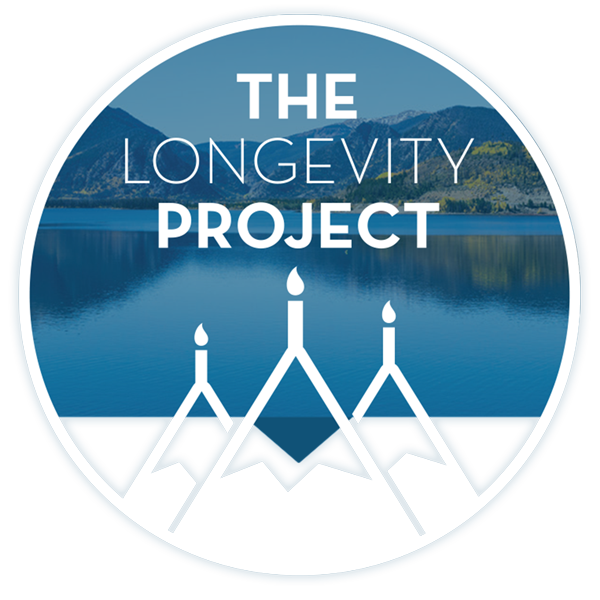 Participate in The Longevity Project
The Longevity Project is an annual campaign to help educate readers about what it takes to live a long, fulfilling life in our valley. This year Kevin shares his story of hope and celebration of life with his presentation Cracked, Not Broken as we explore the critical and relevant topic of mental health.
---
---
That is the zenith, the apex, the summit, the crest and the be-all and end-all of what I will do on the good-ship Mother Earth.
You might think that's an overstatement. You might think that I have a skewed view of life.
Nope.
---
---
I know I can continue to improve and excel in my professional and personal life. There is plenty of potential for growth there. I will continue to develop my sources and my writing professionally. I seek to improve my relationships everyday with people and become closer with my friends and family. My father's death Aug. 18, 2006, and the never-ending battle with alcoholism makes its so.
The previous items are in my genetic skill set. Golf or anything resembling athletics is not. I was a frustrated jock growing up, and decided to be a sports writer because I couldn't play anything. (Jock would actually be an overstatement. More like plain-old frustrated.)
Until Tuesday, my athletic peaks were:
– A walk-off home run in fourth-grade P.E. class (1982).
– Winning a ribbon for tying for fourth out of a field of six in the Town School for Boys Track Meet in 1985. (And I wore that ribbon proudly like a third-world dictator for weeks.)
That's it.
The family tree
I've done a lot of reflection about whence I came since my father's death, and have come to the conclusion that I, Christopher Frederick Ambrose Freud, am truly the son of Nicholas and Elsa Freud. (The middle names are my grandfathers). I was clearly not adopted. There was no switching of babies at French Hospital in San Francisco after Dec. 30, 1971. (By the way, Tiger Woods was born Dec. 30, 1975, and that's where any comparisons end.)
You must understand that we are Freuds and Doskows " my mom's side of the family. The Freuds are intellectual and like opera. The Doskows are intellectual and like baseball.
We are smart people who are lawyers (Pop and many others), doctors (Frederick and others), calligraphers and bankers (Mom), and jewelers. We read voraciously. We write. We like the arts and so on.
We are simply not an athletic people (except for, if you have Doskow blood, watching baseball games ad nausea, much to Pop's dismay, which again doesn't qualify as athletic.)
I broke my foot in the mere act of getting off a bus in front of Paddy's when I was completely sober nearly two years ago. (I still limped across the street to work and wrote 30 inches of copy.) I fell INTO a golf cart last year and banged up my knee . (I am also proud to say I have fallen out of a cart, too. Several times, in fact.)
Last year when we met to observe the first anniversary of Pop's death, Mom said, "You and Pop are the only two people I've seen fall up a flight of stairs."
In this context, a 99 is stunning. My father played golf " once " for nine holes. He shot a 108. He was impressed that I could shoot a 125. "For all 18 holes, son? That's great."
Quite frankly, "Freud Shoots a 99" should be the headline of this edition of the Vail Daily, not "Big Vail bike race canceled."
The flying putter
I will not have a blow-by-blow recap of those monumental 99 stokes, though I suppose there's room on the Web site. I will save that for volume Nos. 2 and 3 of my memoirs. (The first volume will include Mom, while in labor, yelling at Pop that he parked the car too far away from the curb at the hospital. Pop didn't drive after that.)
I got paired with Bruce and Jane Robb of Castle Rock, who were playing Eagle-Vail for the first time, and had no idea of the history they'd be witnessing. It was gold-old fashioned bogey golf with a few doubles mixed in, as I played tour guide for my partners. (Nice shot, Bruce, from the blues on 10.) No blow-up holes and some really good putting, with one minor exception.
Having dunked golf balls on Nos. 5 and 12, I thought I didn't have a chance, but I parred 15 and 17, and lying three 15 yards from the green on the last, I got curious.
That was a mistake. All I needed to do was chip and three-putt to crack 100. The chip was OK. I was about 10 feet out with three strokes to spare, and then everything Freud kicked in.
The first put zinged by the hole, prompting a loud profanity. The second flew right by in the other direction prompting much blasphemy, which cannot be printed, and a serious chucking of putter. (To those at Eagle-Vail, this is why I do not play Men's League. I get a little too competitive.)
By then Bruce and Jane knew what was going on, and I was pretty much convinced that I was not going to sink the 6-footer still needed for glory.
Bruce was kind with an encouraging word that I could still make the putt. I don't know. I just saw the Precept 22 (named for San Francisco Giants great Will Clark) drop and then promptly laid down on the green in shock. (For the record, I did not lay down in either of Bruce or Jane's lines, but I'm sure it was a breech of etiquette.)
I'm still floating as I type. I'm still not a jock, but I'm no longer frustrated.
When not basking in glory, Sports Editor Chris Freud can be reached at 748-2934 or cfreud@vaildaily.com.
---
Support Local Journalism
---