Please don't ever talk to me about Bonds again
OK, to sum up the major stories from baseball this week " the Dodgers' Manny Ramirez was suspended 50 games for using a banned substance, a substance by all accounts is affiliated with steroid use, and meanwhile, the sport's flagship franchise welcomes back its would-be savior, Alex Rodriguez, who has also tested positive for steroids to salvage its season.
Good to see that baseball got over performance-enhancing substances after the evil Barry Bonds essentially retired in 2007.
As a Giants fan, I couldn't be happier seeing this happen to the Los Angeles Dodgers. (There's usually a fourth word in there.) Darn shame to see this happen to such nice people.
---
---
I won't defend Barry. He did it. But I never want to hear another word about him. Giants fans have carried this burden far too long " being ripped over and over for rooting for Bonds.
The Ramirez suspension just shows that It's time for the other 29 teams in Major League Baseball to play duck-and-cover as well.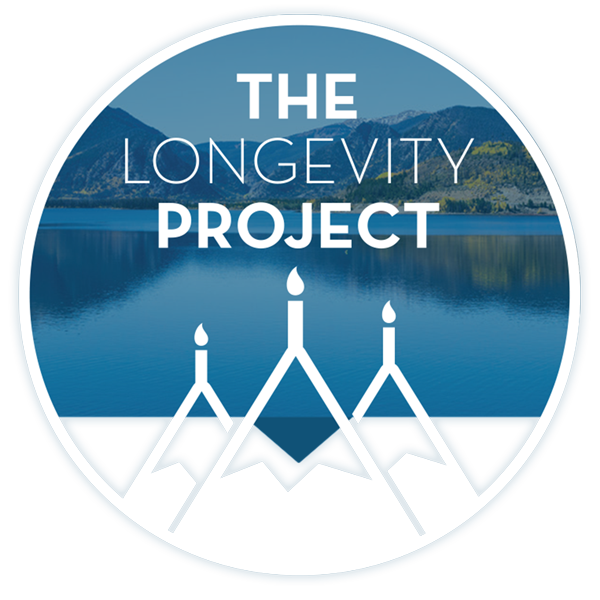 Participate in The Longevity Project
The Longevity Project is an annual campaign to help educate readers about what it takes to live a long, fulfilling life in our valley. This year Kevin shares his story of hope and celebration of life with his presentation Cracked, Not Broken as we explore the critical and relevant topic of mental health.
---
---
Follow the money
The real victims here are Roger Maris, Hank Aaron, any kid growing up wanting to play Major League Baseball who thinks he has to take steroids to make it, or the guy who didn't reach The Show because he didn't.
Commissioner Bud Selig simply cannot escape responsibility for what's happened to the game since the strike of 1994. That stoppage crippled baseball, and the way back to financial viability, with apologies to Cal Ripken's games-played streak, was the long ball.
---
---
Mark McGwire and Sammy Sosa juiced and gave us the great home-run race of 1998. When the Cardinals showed up at Candlestick in 1999, Bonds felt jilted by the attention McGwire was receiving and started on his merry path to becoming a moose.
And all the while, Selig, Major League Baseball and its owners said nothing as records held since 1961 (Maris, single-season HRs) and 1976 (Aaron, career) were being obliterated or regularly threatened.
Fans bought tickets, a nice revenue source, and the TV ratings went up, which is the real kicker. For TV rights, Fox and NBC paid a combined $975 million from 1996-2000, as the home-run boom began. Fox plunked down $2.5 billion from 2001-2006, when baseball was hot again. The deal for 2007-2013 is $3 billion. Do the math.
Obsolete system
Baseball ownership only got drug testing out of the players' union in 2002 because the game could not afford to be in another labor stoppage on the one-year anniversary of Sept. 11 and the agreement was inadequate.
It started with one year of random testing in 2003 to see if there was, in fact, a steroid problem in baseball. Good work, fellas. Bonds and A-Rod tested positive during this exploratory period, but weren't busted as a part of the previous year's collective bargaining agreement.
By the time the program was in place in 2004, it was already obsolete. The test can't detect human-growth hormone (HGH), which is the most-used steroid among athletes. In Bonds' house, HGH comes in a bottle labeled "flaxseed oil," but that's not important right now.
The current testing system has caught all of two significant players, Rafael Palmiero, who was pretty much finished anyway, and Ramirez, with whom we're well beyond trying to explain this "as Manny being Manny."
Quite frankly, the system only catches really dumb people,
The Mitchell Report, which included Roger Clemens, showed a truer breadth of steroid use with more than 100 current and former players getting caught, and I'll bet that's only the tip of the iceberg.
Clemens using steroids opens up the realm of pitchers using perfromance-enhancers, which was simply a logical conclusion if the hitters are using them. With A-Rod's admission to using steroids in 2003, what's to say he isn't using them now? His story is quickly unraveling with the publication of Selena Roberts' new book, which alleges steroid use dating back to A-Rod's high school days.
Then, there's Manny. He tested positive for HGC or human chorionic gonadotropin. One uses this to kick-start your body into making testosterone again after your body has stopped producing the hormone because of steroid use. Ramirez didn't start using illegal substances this spring. It's not a leap to say this dates back to his days in Boston and his involvement in two World Series championships with the Red Sox.
Cheers continue
The scary thing, though, is that when the Yankees return home in week for long homestand, the team's fans will cheer A-Rod, especially if he's hitting well, just as they did with Jason Giambi. When Ramirez comes back around the Fourth of July, the roar will go up in Dodger Stadium and the Manny wigs will return.
Baseball and its owners will continue to pursue the profits which come through winning, regardless of the consequences. And fans will cheer these heroes onward, just as we did in San Francisco for most of this decade with Bonds.
When it's your guy juicing, who cares? If the guy on the other team is doing it, he's a bum.
Who's being hypocritical now?
Sports Editor Chris Freud can be reached at 970-748-2934 or cfreud@vaildaily.com.
---
Support Local Journalism
---