Poor Lions! Another tough decision to make
Dave Goldberg
AP Football Writer

The Detroit Lions didn't get to 0-16 by drafting wisely " think Charles Rogers, Joey Harrington, Mike Williams and the like.
Now they face a dilemma. Even if they make what's considered the "right" pick with the first selection in Saturday's draft, they could prolong their decade-long agony.
That's because having the No. 1 overall spot commits the Lions to guaranteeing more than $30 million to an unproven player. If it's potential franchise quarterback Matthew Stafford of Georgia, it's hardly a guarantee.
---
---
Stafford has all the tangibles: big, strong-armed, reasonably mobile. He worked out wonderfully at his pro day, the orchestrated party his university threw for scouts. Then he worked out wonderfully when the Lions had him in.
But his career at Georgia was a mild disappointment " he was so-so in some of his biggest games, making bad reads, throwing key interceptions and demonstrating that what you see in shorts isn't necessarily what you get when the game is played for real.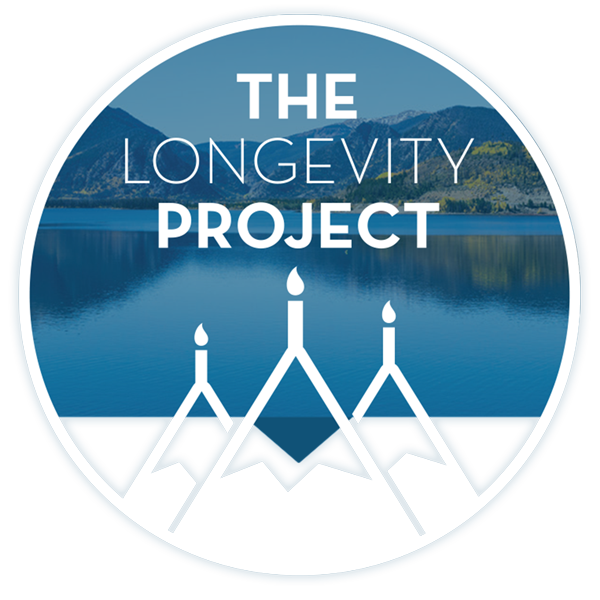 Participate in The Longevity Project
The Longevity Project is an annual campaign to help educate readers about what it takes to live a long, fulfilling life in our valley. This year Kevin shares his story of hope and celebration of life with his presentation Cracked, Not Broken as we explore the critical and relevant topic of mental health.
---
---
The Lions could play it safe by taking Baylor offensive tackle Jason Smith or Wake Forest linebacker Aaron Curry, and use Daunte Culpepper at QB. Smith could be this year's Jake Long, a solid left tackle with a dozen good years ahead of him. And Curry is likely to be a starting linebacker for 10-12 years even though he's not spectacular; he's never been used as a pass rusher, for example.
So Stafford is the likely choice: pass rushers, left tackles and, of course, QBs tend to be the most coveted players.
Yet the failure rate for first-round quarterbacks is still pretty high.
---
---
Basically, there are good years and bad years, 2004 being a good year with Eli Manning, Philip Rivers and Ben Roethlisberger, 2006 being not so good with Vince Young and Matt Leinart sitting on benches in Tennessee and Arizona. Even Jay Cutler, the third QB taken that year and by far the most successful on the field, has issues. Cutler got himself traded to Chicago after owner Pat Bowlen got tired of his non-responsiveness to messages.
Smith and Curry are safe picks. But Detroit gambles on …
MATTHEW STAFFORD, QB, Georgia.
… Just for fun, this first round includes seven players from a state that normally doesn't produce NFL players the way Florida, Texas and California do. (Answer at the bottom). For those who keep score and mock everybody's mocks, please note that these are for guessing purposes only. One trade or one unexpected pick and everything is thrown off.
2. ST. LOUIS: Orlando Pace was released. JASON SMITH, T, Baylor, is drafted. Easy transition. Or so the Rams hope.
3. KANSAS CITY: This should be simple. AARON CURRY, LB, Wake Forest, is the obvious choice. But he was an outside LB in college, so where does he fit in the 3-4 defense that Scott Pioli and Todd Haley, the new GM and coach, plan to install? Probably inside between newly obtained veterans Mike Vrabel and Zach Thomas. He could drop if the Chiefs go for someone like offensive tackle Eugene Monroe.
4. SEATTLE: Matt Hasselbeck has a bad back. MATT SANCHEZ, QB, Southern Cal, might not be ready yet, but he fits Seattle's West Coast offense and may have a higher upside than Stafford.
5. CLEVELAND: The Browns are trying to trade Braylon Edwards. MICHAEL CRABTREE, WR, Texas Tech, is insurance, although he's recovering from a stress fracture in his foot.
6. CINCINNATI: The Bengals used to be able to score. Even with Carson Palmer back, they need help up front. EUGENE MONROE, OT, Virginia.
7. OAKLAND: The draft is now a three-month process, which is why ANDRE SMITH, OT, Alabama, can fall from a top five pick to the bottom of the round, then rise again.
8. JACKSONVILLE: What the Jags need are wide receivers. Even if they sign Torry Holt, they take JEREMY MACLIN, WR, Missouri.
9. GREEN BAY: The Packers dropped last year because of defensive failures. Switching to the 3-4, they take a 330-plus pound nose tackle, B.J. RAJI, DT, Boston College.
10. SAN FRANCISCO: The 49ers' defense isn't bad. But Manny Lawson, a No. 1 three years ago, hasn't quite fit, so they clone him with BRIAN ORAKPO, DE/LB Texas.
11. BUFFALO: How do you complement T.O? By beefing up the defense. ROBERT AYERS, DE, Tennessee.
12. DENVER: Suddenly the Broncos are a team that needs a young QB, although Josh McDaniels may like Kyle Orton enough to consider this less than a major need. AARON MAYBIN, DE/LB, Penn State, for a defense that STILL needs all the help it can find.
13. WASHINGTON: The Redskins are old on the OL and slow on the DL, even with Albert Haynesworth. EVERETTE BROWN, DE/LB, Florida State, for some outside speed.
14. NEW ORLEANS: Reggie Bush will never be an every down back. BEANIE WELLS, RB, Ohio State, is from the Deuce McAllister mold.
15. HOUSTON: No premium pass rushers left to supplement Mario Williams. So take a cover man in VONTAE DAVIS, CB, Illinois.
16. SAN DIEGO: Lost Igor Olshansky to Dallas, replace him with TYSON JACKSON, DE, LSU.
17. NEW YORK JETS: The Jets need a quarterback and this is probably where Stafford deserves to go. But if you can't take a pitcher, get a catcher, PERCY HARVIN, WR, Florida.
18. DENVER: Josh McDaniels likes Orton, the QB he got from Chicago for Cutler. But JOSH FREEMAN, QB, Kansas State, has an upside that, in a couple years might make him this draft's best quarterback.
19. TAMPA BAY: BRIAN CUSHING, OLB, Southern California, is bigger, stronger and a bit slower than Derrick Brooks. He fits a rebuilding Bucs defense.
20. DETROIT: The Lions no longer have Shaun Rogers. PERIA JERRY, DT, Mississippi, may be as good. He certainly has a better attitude.
21. PHILADELPHIA: The Eagles need someone who can push the pile and take the load off Brian Westbrook. KNOWSHON Moreno, RB, Georgia, is a steal this low.
22. MINNESOTA: Even with Antonio Winfield, the secondary needs help. MALCOLM JENKINS, CB, Ohio State.
23. NEW ENGLAND: Bill Belichick likes his players versatile. CONNOR BARWIN, DE-LB-TE, Cincinnati, has been rising quickly and is the perfect replacement for Mike Vrabel, who played all three of those positions. Barwin also might last to No. 34, the pick the Patriots got for Matt Cassel.
24. ATLANTA: Keith Brooking and Michael Boley are gone, which provides a slot for CLAY MATTHEWS, LB, Southern California.
25. MIAMI: Relatively simple, assuming DARIUS HEYWARD-BEY, WR, Maryland, is still around.
26. BALTIMORE: Bart Scott went to the Jets with Rex Ryan. REY MAUALUGA, LB, Southern California, replaces him.
27. INDIANAPOLIS: BRANDON PETTIGREW, TE, Oklahoma State, is an old-fashioned type who can block and catch and allows Dallas Clark to do what he's been doing anyway " function as a wide receiver.
28. BUFFALO: Traded Jason Peters. His long-term replacement is MICHAEL OHER, T, Mississippi.
29. NEW YORK GIANTS: The Giants have a lot of extra picks for an Edwards trade. If this choice doesn't go to Cleveland, LARRY ENGLISH, OLB, Northern Illinois, to solidify a position where they need a playmaker. Not enamored of local kid Kenny Britt, a WR from Rutgers, although Hakeem Nicks, WR, North Carolina could fit here.
30. TENNESSEE: Did a lot last season with no deep threat. BRITT may take a year or two, but he has size and speed.
31. ARIZONA: DONALD BROWN, RB, Connecticut. Plenty of first-rounders from UConn in the NBA and WNBA but never before in the NFL. He's also the seventh first-rounder from the trivia state.
32. PITTSBURGH. ALEX MACK, C, Cal, is the quintessential Steelers pick.
… Raji, Monroe, Cushing, Moreno, Jenkins, Britt and Brown all grew up in New Jersey.
---
Support Local Journalism
---