Shaun White wins at Breck's Dew Tour
Geoff Mintz
Vail, CO Colorado

The Breckenridge crowd may have been treated to Shaun White's only Dew Tour appearance this season, as the Olympic gold medalist rode to a decisive win with a score of 95-flat in his first Saturday.
According to White's coach Bud Keene, it's up in the air whether the halfpipe superstar will compete at the Dew Tour's next two events this season.
Asked what brought him back to the tour after a two-year hiatus, White said he couldn't pass up the opportunity to compete at Breck.
---
---
"I'm just really excited to come to this one because it's Breckenridge and that's a new sponsor with me – Vail Resorts," White said after the win. "I think last season I was taking my time getting ready for the season, and it put me in a weird spot. I like that I was able to enter this event and immediately – I've only been riding four days – I'm already doing my hardest tricks. It's way ahead of the curve from where I was last season."
White set the tone in his first run by boosting out of the pipe with a bigger-than-everyone-else's backside straight air (in the neighborhood of 26 feet) on his first hit. He followed it up with a front double cork 900, a back 540 and a front stale 540, his favorite trick of the run. White finished up the winning performance with a double McTwist 1260 into an alley-oop back rodeo.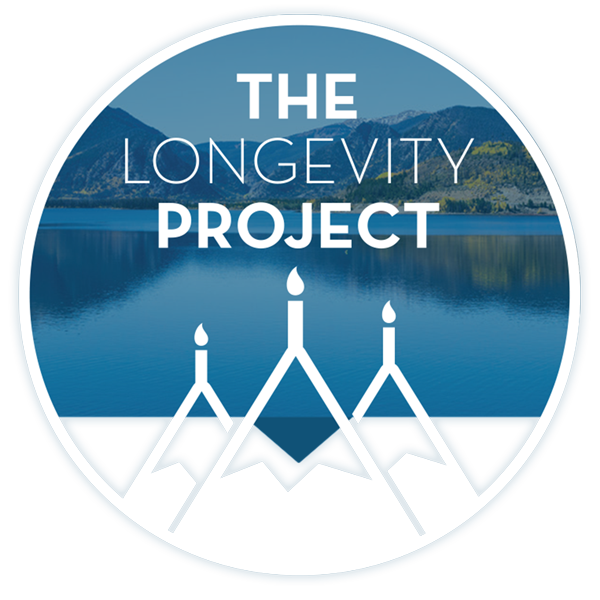 Participate in The Longevity Project
The Longevity Project is an annual campaign to help educate readers about what it takes to live a long, fulfilling life in our valley. This year Kevin shares his story of hope and celebration of life with his presentation Cracked, Not Broken as we explore the critical and relevant topic of mental health.
---
---
"I really had to make it count. I did a double McTwist 1260 – it's such a pain, that trick. Sometimes it's your best friend and other times it's not, and on that last run it really gave me a hard time."
White wound up decking out super hard in his second lap through the pipe, getting knocked over by the world-famous McTwist. "I have the worst dead leg in the world right now," he said.
But his solid first-run score proved to be comfortable enough to stave off Louie Vito and Iouri Podlachikov, who finished in second and third, respectively.
---
---
In terms of the Breckenridge venue, White approves of the lengthier, 602-foot pipe, which was extended for the competition this year.
"I liked it. It felt a lot bigger. You can carry a better line. I'm blown away that Breckenridge delivered such an amazing pipe. It's one of the best I've ever ridden," White said. "I wish (the competition) would have gone on earlier; I was riding better earlier, but I'm happy."
Several riders, most notably Danny Davis who announced to the crowd that the conditions were "dark as hell," were complaining about flat lighting during the men's competition, which took place just after the sun went down over the mountain. The venue was lit overhead, but the competition took place during that odd hour in the day when big lights don't seem to have much of an effect.
Second-place finisher Vito said the light was an issue.
"Practice was great and then it was super dark because it's too bright for the lights and too dark for no lights, which is kind of tough," Vito said.
"But the pipe was really good at another successful Nike Open."
The competition's third-place finisher, Podlachikov, definitely won the tough-as-nails award for the day. After cracking his goggles and bloodying his face on the first run through, the Swiss rider battled back – goggleless – to knock his fellow countryman Christian Haller off the podium.
Rolland lands win in ski halfpipe; Breck's Adams third
With three straight doubles in his first run of the season, Kevin Rolland found himself standing atop Saturday's podium – familiar territory for the reigning X Games superpipe champion.
"I can't feel more great," the Frenchman said after the win. "It's a perfect beginning of the season. It's my first competition this year, and I win. So it makes me feel confident for the X Games and the other things. I'm so stoked."
Rolland's game-winning first lap opened with a switch 900 and a switch right 720, followed by three straight doubles ‹ back-to-back McTwists and a huge cork 1260, which separated him from the field.
The two-time X Games gold medalist (2010 and 2011) likes to take it easy in these earlier competitions, and he's got some other tricks in his back pocket that we'll likely see later this winter, namely the double flatspin, which he said is nearly competition-ready.
"I've only done this trick one time, so I didn't do it here (at the Dew Tour). But I got it, I think, so we'll see at the next comp," Rolland said.
One thing's for sure: Rolland is a fan of the venue.
"The (Breckenridge) pipe is huge. It's really huge. It's also really, really long – the longest pipe I've ever seen. So it's great to ride this pipe."
Breck local Duncan Adams skied to a third-place finish, joining runner-up Justin Dorey on the podium.
"The pipe was perfect, soft and warm. You can't really ask for much more," Adams said. "It never hurts to sleep in your own bed and have the home crowd. It's definitely a comfortable place to be. It's definitely a good start, so I'm psyched."
Adams' run consisted of a right 720, switch straight air, switch alley-oop 720, right alley-oop 360, switch alley-oop 540 and a switch 1080.
Clark goes 2 for 2 at Summit County comps
After dominating the U.S. Grand Prix at Copper Mountain last week, Kelly Cark rang up her second win in as many Summit County halfpipe competitions, busting out an entirely new, never-before-seen (in competition) frontside inverted 720 on Saturday.
The Olympic gold medalist pooched her first run through the pipe and found herself heading into the second with nothing but a throw-away score under her belt.
Clark's score of 91.25 was only a single point better than Aspen's Gretchen Bleiler, who finished just above China's Xuetong Cai on the podium.
"Gretchen (Bleiler) went just two people before me," Clark said after the win. "I didn't get to watch her full run, but I think we're both putting down technical runs and pushing ourselves. At the level we're both riding at, it's going to be a really great season, and we're just going to build on it from here on out."
Clark's winning lap started off with a frontside inverted 720 into a cab 720, followed by a front 540 and a back 540. She wrapped up the win with a front 900 and a backside straight air. It was a completely new run for Clark and a fresh combination of tricks that fans will likely see again this season.
"Heading into the rest of my season, getting some time running close to what I'm going to run at the X Games is a good way to go for me," Clark said.
With warm conditions and the afternoon sun hitting the left side of the halfpipe, the upper part of the wall was looking a bit like mashed potatoes for the girls' second run, but Clark said it didn't really bother her.
"The pipe is riding the best it's ridden yet. Coming from last week, (the Copper) pipe had a lot more vert than this, and I know a lot of people had to adjust. That's why you're seeing people squeaking in on that left wall. But the pipe got better every day, and the team out here is doing a great job," Clark said.
With two wins in two weeks and a new invert that appears to be competition-ready, it couldn't be a better start to the season for Clark.
"It's always good to do well in the beginning of the season. It really sets the pace for the rest of the year. It's great to have wins, but more so than anything, I'm really happy with the way that I'm riding, and that's really going to be the building block."
---
Support Local Journalism
---