Snow news is bad news for Eagle County high schools
And now recapping the local sporting world for Wednesday, absolutely nothing happened.
Too much snow wiped out the first installment of the Vail Town Race Series, which by and large, is a good thing. Everyone likes more snow even if it costs some a chance to bash some gates.
Snow also wiped out Wednesday's Battle Mountain-Evergreen boys' basketball game because the Cougars couldn't make the trip from the Front Range.
---
---
Am I the only one who fins this a little silly? We're talking about COLORADO high school sports here, and there's a pretty good track record of it snowing here during the winter. We're not in San Francisco, where if it snowed everything would understandably be called off.
Yes, Vail Pass was closed until 11:30 a.m., but game time for the junior varsity was 5 p.m. and the big boys were to play at 6:30 p.m. Even with traffic, it doesn't take six hours to get up here.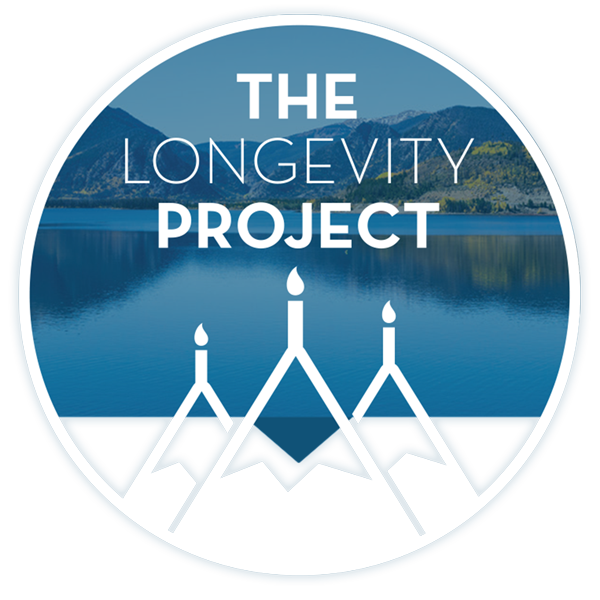 Participate in The Longevity Project
The Longevity Project is an annual campaign to help educate readers about what it takes to live a long, fulfilling life in our valley. This year Kevin shares his story of hope and celebration of life with his presentation Cracked, Not Broken as we explore the critical and relevant topic of mental health.
---
---
This comes after last month's Peak to Peak hockey no-show. The Pumas played in Aspen Friday, Dec. 12 and were scheduled to face the Huskies on Dec. 13, but drove home " with Dobson visible from Interstate 70 on the way " because of an impending snow storm.
Yes, I've heard the rumor that Peak to Peak had some club players who were playing in club games down on the Front Range sandwiched between the high school games in the High Country. The theory goes that some of the Pumas couldn't make it through the weather back to Vail for their engagement with the Huskies, so the rest of Peak to Peak went home.
That said, Peak to Peak blanked Battle Mountain, 4-0, Saturday in the rescheduled game. Further, I sincerely doubt that Evergreen was in any way worried about playing Huskies basketball, and if the game is rescheduled, the visiting Cougars (5-3) will be favored against Battle Mountain (0-7).
---
---
But shouldn't we take a little pride as rugged denizens of Colorado that teams can make their appointed rounds short of "The Storm of the Century?"
Other notes from high school-dom;
– So a kid named Casey Cope writes in a letter to the editor that the Vail Daily should have better comics. Since the funny pages are not my area of expertise, I won't get into it with the youngest Cope. I did love the close of Casey's missive, however. "By the way, I love your coverage of high school soccer."
Hmm. … I expect to see a letter from Mia Bandoni, a senior at the Vail Mountain School, demanding more coverage of the Boston Red Sox next spring.
– OK, it's looking rather bleak for Eagle Valley and Battle Mountain basketball this winter. Both Devils teams have two wins, while the Huskies are still looking for their first. While I don't like to see the local teams lose, I do like to see how they react to the situation.
It's so easy for teams in this situation just to go through the motions and take their beatings when league play starts Friday. The Steamboat boys and the Moffat girls know they're good. They know they should beat the local teams. Odds are they assume they're going to win. (For the purposes of this exercise, these opponents weren't chosen randomly. Eagle Valley hosts Moffat Friday, while Battle Mountain is at Steamboat.)
No rolling over, Devils and Huskies. Give them your best shot and see what happens. This is why I've loved covering prep sports for nearly 12 years. Yes, Moffat and Steamboat should win, but every time you think you know what's going to happen, well, it doesn't work out that way. What have you got to lose when your expected to lose?
– Basketball gives way to wrestling Saturday down in Gypsum as the Devils host the Eagle Valley Invite. Trivia time: Who won the 119-pound title at the Eagle Valley Invite in 2000?
That would be Battle Mountain's Luke Cross. Yep, same guy who's now an assistant coach at Eagle Valley. I am starting to feel old.
Now it's time for the likes of Joey Bazja, Andrew Hill, Colt Ewing and Matt Kottenstette to make some memories of their own and maybe coach Battle Mountain wrestling 10 years from now.
– Vail Christian basketball is home for Paonia Friday night. Both sets of Saints are interesting to watch, The girls are already light years ahead of where they've been in the past. There will be bumps in the road during the season, but props to coach Doug Bruce and the ladies.
As for the gents, the Saints have the potential to make some noise in the 2A Slope. The question is whether the talent on the roster catches up with expectation.
– Battle Mountain hockey is home this weekend with Fountain Valley Friday and Cheyenne Mountain Saturday night. The puck drops both nights at 6. Fountain Valley, a first-year program, is really struggling, and the tendency for the Huskies would be to overlook the Danes and focus on Cheyenne, with whom Battle Mountain has quite a history.
Don't.
Boys and Madama Tasha Wyatt, you're 4-3. You need two points and it doesn't matter against whom they come. Take care of the Danes first, and then focus on the Indians " provided that these Front Range teams can make it up here this weekend.
Sports Editor Chris Freud can be reached at 748-2934 or cfreud@vaildaily.com.
---
Support Local Journalism
---