Some thoughts a day after a title
In August, sports writer Ian Cropp and I started referring to Battle Mountain boys' cross country as "the new volleyball."
In the last year, we had seen the 2006 spikers come into the season with a single purpose in mind " win the whole darn thing. And those Huskies did so methodically, capping the season with a pounding of the top-three teams in the state " Sterling, Cheyenne Mountain and Mountain View.
You knew last year's volleyball team was going to be a force after graduating no one. The Huskies just had to wait and work for the state tournament to prove their ability.
---
---
It became very apparent, right from the start, that we were seeing the same thing happening this fall with cross country because of the nature of the sport. The Huskies won the season-opening meet at Harrison High School, the site of Saturday's state meet, against the 5A schools assembled.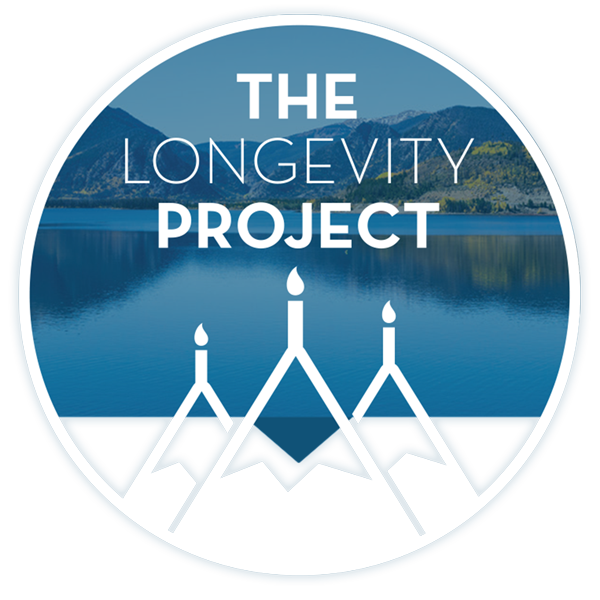 Participate in The Longevity Project
The Longevity Project is an annual campaign to help educate readers about what it takes to live a long, fulfilling life in our valley. This year Kevin shares his story of hope and celebration of life with his presentation Cracked, Not Broken as we explore the critical and relevant topic of mental health.
---
---
What Huskies coach Rob Parish didn't want to let out of the bag was he was tracking all of the 4A teams at that August meet and that the Huskies finished nearly 3 minutes ahead of the competition they would see at state.
Of course, the cross country team is an intelligent and inquisitive bunch. Based on how the Huskies stood around the results board Saturday, comparing their times to those of 5A, it's not a big leap to think they did the same thing back in August.
Even with an improved Liberty squad in second place, there was a margin for error for Battle Mountain. (You do have to feel bad for the Lancers. They would have won the 4A state title in 2006 by 45 points.) The Huskies could have had an off day Saturday. The Huskies could have suffered a bad start (i.e. a fall in that huge pack ). They could have taken it easier in practice, building up to state.
---
---
While they probably didn't have Parish's statistical breakdown, the Huskies likely knew they were the class of the state in August, and still pushed themselves to be their best, not the state's, a fact which makes this team special.
Some random thoughts:
– I'm not impressed with the Vineyard Golf Course. Walking parts of the course before the race to see where the guys and gals would be running, I was really paying more attention to the golf greens, yardage markers and lack of hazards. I think I could break 100 there.
– OK, seriously, is this track or cross country? What Battle Mountain, both the boys and girls, run in practice makes the state course look like a breeze. Those two grades on the state course aren't hills, people.
– Sorry, but I had no doubt in my mind that the boys won Saturday. While Jonny Stevens said, "We came across (the finish line) and it was all yellow," as a way of analyzing the points, you could see the Huskies had it won as they came by at around 2.5 miles. They were in position through that chute and once Mario Gonzalez flew by, it was over. After all the speed work this team has done this year, they weren't letting it go during the finishing stretch.
– I love watching cross country meets. Instead of watching the runners, which is very riveting, watch and listen for the parents and coaches. You can figure out where everyone is in a race by watching the thundering herd of spectators dart for viewing position as things progress. The kids come by their running talent honestly by watching their parents. To that end, congratulations to all the Huskies' parents for their support of the team all year, traveling hither and yon all over the state and then running on race day.
– Kudos to coaches Parish, Kelli Witter, Allison O'Donnel, Tony Karr. They mapped out this season brilliantly and kept everyone focussed on task. What makes this all the more impressive is that they are able to balance the needs of an elite team while keeping the sport open to massive participation at Battle Mountain. With 70-plus kids in the program, that is no mean feat.
– By the way, practice starts at 3:45 p.m., not 3:47 p.m. Sorry, reflex habit from hearing Parish say this to everyone.
– Stevens has now finished ninth, sixth and fourth at the state meet. He owns or is a part of every distance track record at the school. We hear he's also a pretty good hockey player. Can we give him the Senior Athlete Award now?
– John O'Neill is the model for any future athlete who wants to make an impact on his or her respective sport. Seriously, 103rd at state to sixth in one year? He's a talented athlete, no question, but that's a lot of hard work.
– Jamie Fahrmeyer was Mr. Consistency all year. He doesn't say much and he didn't need to. You would say slow and steady, but the slow part doesn't apply. He has many miles on him, both on his feet and his car by coming up from Eagle Valley to join this team.
– Tony Crisofulli is another one who doesn't need motivation. He provides it himself. I talked to him last week for our state preview about how one needs to approach the finish. Crisofulli started talking and you could just see how he was pumping himself up for that moment. It all came to fruition when he and Fahrmeyer were barreling into the finish a few days later.
– Chido, Mario. Very chido. A cross country team is only as good as its fifth runner. When that guy is 26th at states, you've got a very good team. The scary thing with Gonzalez is that he's only a sophomore. The Huskies are going to lose a lot to graduation, but there are more good runners on the way.
– That would lead us to juniors Conor Wallace and Andrew Hill. Wallace could have been the fifth runner on fifth-place Rocky Canyon's team and Hill was awfully close. Both of these guys were knocking off runners who were ranked No. 3 on their respective teams. This team was this deep.
– Congratulations to state alternates Ryan Walker, Ryan Vlaar, Raphy Jolly, Griffin Turnipseed and David Shearon. You all rightly share in this crown for helping push this team all year.
– And a final note to Battle Mountain athletic director Rich Houghton, keep sewing those letters on the banners. It never gets old.
Sports Editor Chris Freud can be reached at 748-2934 or cfreud@vaildaily.com.
---
Support Local Journalism
---