Steelers-Broncos game features top pass-rushers
ARNIE STAPLETON
AP Sports Writer

DENVER – When cornerback William Gay was drafted by Pittsburgh three years ago, he took one look at Steelers pass-rusher James "Deebo" Harrison and had flashbacks to his college days playing alongside Elvis Dumervil.
"When I first came in, I saw Deebo, I was like, 'You know, we had a guy just like that in Louisville. He's quick, strong, you can't really block him, you've got to send people at him.' And that reminded me of Dumervil," Gay said.
Harrison and Dumervil, two of the NFL's premier pass-rushers, will be on dual display Monday night when the Steelers (5-2) visit the Broncos (6-1) in a matchup of two of the AFC's top teams.
---
---
The two outside linebackers are similar in stature, strength and statistics, but they're totally different players in terms of style, Harrison relying more on power and Dumervil employing his quickness.
Entering the weekend, Dumervil led the AFC with 10 sacks and Harrison, the 2008 NFL Defensive Player of the Year, was right behind him with eight.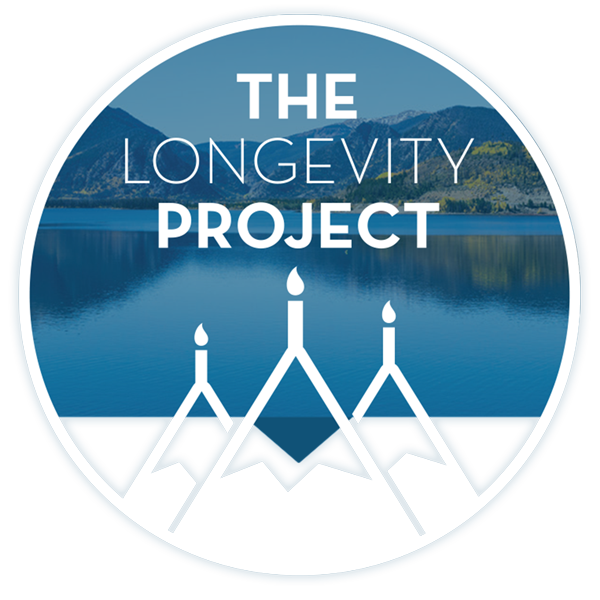 Participate in The Longevity Project
The Longevity Project is an annual campaign to help educate readers about what it takes to live a long, fulfilling life in our valley. This year Kevin shares his story of hope and celebration of life with his presentation Cracked, Not Broken as we explore the critical and relevant topic of mental health.
---
---
Both are short, stocky players who have long arms and instant leverage, yet Steelers coach Mike Tomlin insists the parallels end there.
"Other than the stature, I don't see any striking similarity other than they have the same jersey number (92)," Tomlin said. "They're both accomplished rushers, of course, but I think they are accomplished in their own right. I think they have physical skills that are unique to them.
"I think that Dumervil is a very skilled, detailed rusher. He uses his hands extremely well. He has unique quickness. Whereas, I think James is probably a power player first in terms how he approaches the rush concept."
---
---
It's a rare individual in the NFL whom opponents and teammates alike look down at but up to, and both Harrison and Dumervil have earned such deference.
Harrison, 31, is generously listed at 6-foot and 242 pounds. Dumervil, 25, is 5-11 and 248 pounds, although he has the wingspan of a man who's 6-foot-6, drawing good-natured barbs in the locker room about being able to scratch his toes without bending.
Dumervil is a good sport and sees the jokes about his long arms as a point of pride.
"In all honesty, it's huge because I'm shorter than most guys I go against and it's instant leverage," Dumervil said. "It really gives me an advantage."
Same with Harrison.
"Obviously, they are guys that are lower to the ground already – some people call them short; I will just say they are lower to the ground – and that gives them an advantage," Broncos safety Brian Dawkins said. "It really does because there are not too many 6-7 guys that are going to be able to get down, get lower than them to get the leverage back. They are going to play the game most of the time with the leverage already in their favor.
"Then, both of those guys have motors. I'm talking about they won't stop until the whistle is blown or until they get close enough to the quarterback to do what they have to do, and that is to bring him down."
When Dumervil was making the switch from a 4-3 defensive end to outside linebacker in the 3-4, he studied tapes of Harrison so he could learn to play standing up at times and not exclusively in a three-point stance.
"We're totally different rushers; we're probably the same size, though," Dumervil said.
So, he studied Harrison not so much for his pass-rushing moves, "but more on run situations, how to play standing up," Dumervil said. "But as far as rushing, I think Harrison stays up most of the time and I put my hand on the ground some."
That's more than Harrison knows about Dumervil.
"To be honest I don't know," Harrison said when asked what he thought of his body double. "I haven't seen him and don't watch him. I don't watch defense, I watch offense. I ain't going to lie to you, I couldn't tell you what the other guys do."
Steelers left tackle Max Starks can. He's familiar with Harrison and has been studying Dumervil all week.
"Elvis Dumervil's a great pass-rusher. He's kind of got a build like a James Harrison and he's a guy who's leading the NFL right now in sacks (actually second to Minnesota's Jared Allen, who has 101/2 in eight games). So, it's not that big of a difference," Starks said. "I think if we hadn't had someone like a James and I was going against a guy who was 6-foot-5 (in practice) trying to mimic a guy that was right around 6 feet or below, that would be a lot tougher.
"But having James here and going against him for a long period of time, that's definitely an added bonus."
The same thing can be said for the Broncos' offensive line, which is accustomed to Dumervil.
Any Steelers who do need more information on Dumervil can certainly get it from Gay.
"He has the speed to get around any tackle. That's a guy we looked up to when I was at school. But hopefully we can contain him. I want to leave Mile High Stadium with a smile on my face and talk a little smack to him," Gay said.
"He's very quick, great hands and what people don't know about him is that he's strong. I remember in college he used to outlift offensive linemen and everybody. That's one thing he does have, upper-body strength and lower-body strength."
So, Gay isn't the least surprised by Dumervil's breakout season.
"No, not at all, It was just a matter of time when it would come up," he said.
Just like Harrison, who was a late bloomer himself.
"You look at their numbers," Gay said. "Let their numbers speak for themselves."
Since becoming a starter in 2007, Harrison has 361/2 sacks. Since becoming a starter that same season, Dumervil has 321/2 sacks.
Together, they're redefining the notion of a big-time pass-rusher.
Steelers quarterback Ben Roethlisberger and Dumervil first crossed paths at the 2003 GMAC Bowl, where Dumervil learned a valuable lesson about taking down bigger passers and Roethlisberger saw firsthand how shorter defenders could disrupt everything.
"I remember running for my life," Roethlisberger said.
"I remember bouncing off him," said Dumervil.
Both are hoping there's no repeat of that Monday night.
___
AP Sports Writer Alan Robinson contributed from Pittsburgh.
---
Support Local Journalism
---