The mailbag: Readers respond to Ortiz column
The mailbag is always fun.
Via tweet, Facebook or email, the feedback is interesting, if not amusing.
So let's take a look after last week's column on David Ortiz getting his number retired by the Boston Red Sox for a career which saw a precipitous if not puzzling increase in offensive production.
---
---
Comment: Obviously the author is a Yankees fan.
OMG, as the kids say. I have been called a lot of things in the nearly 20 years I've worked here, but Yankees fan?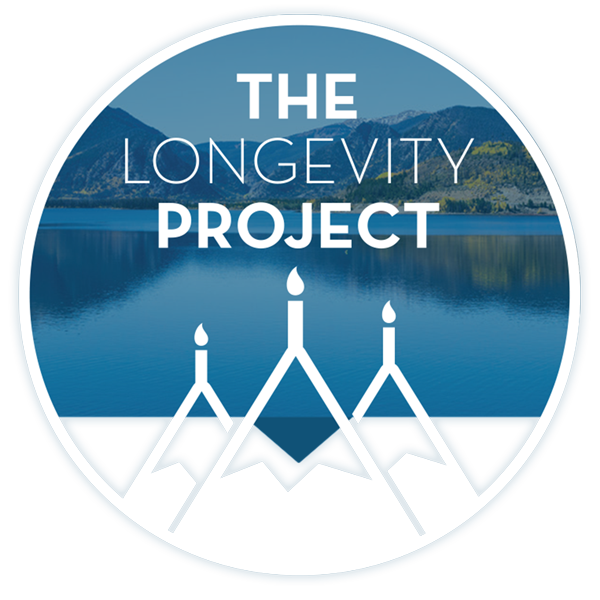 Participate in The Longevity Project
The Longevity Project is an annual campaign to help educate readers about what it takes to live a long, fulfilling life in our valley. This year Kevin shares his story of hope and celebration of life with his presentation Cracked, Not Broken as we explore the critical and relevant topic of mental health.
---
---
While the commenter is implying that I have an ax to grind with Big Papi because of the great damage he's inflicted on The Pinstripes, have you looked at the photo that accompanies my column?
That's a clue, people.
Go Giants. Yes, we stink on ice this year, but 2010, 2012 and 2014 World Series champions.
---
---
Comment: You're killing me Smalls. He was a great player. I loved the way he stood up for Boston. He has been an icon for the city since 2003. 'Merica.
Excellent Smalls reference. Points for that.
This is under the category of "Meet me halfway, and actually read the column." As I wrote last week, his number was going to be retired after the 2004 American League Championship Series win over the Yankees, much less three World Series titles. His walkoff hits in the epics that were Games 4 and 5 in 2004 secured his legendary status in Boston long before his post-marathon speech in 2013.
Ortiz is up there with Larry Bird, Bobby Orr, Tom Brady and Bill Russell in the pantheon of New England sports gods for smiting the Yankees in an elegant catharsis for all Red Sox misery between 1918 and 2004.
I have no idea what 'Merica has to do with this, but, what the heck? 'Merica.
Comment: The only question that remains unanswered is why Vail Daily allows its sports writers to speculate about facts without support. I won't call it fake news but in the absence of any proof that Papi used (performance-enhancing drugs), isn't he entitled to the presumption he didn't do so?
Now, we're getting warmer. Thank you for not calling it "fake news," but one of the things I like about sports is that we don't debate the facts. In 1941, Joltin' Joe Dimaggio hit in 56 straight games, while Ted Williams hit .406.
I like the precision of sports numbers such as 56, .406, 755 (Hank Aaron's career homer total) and 1.12 (Bob Gibson's earned-run average during a ridiculous 1968 season.) If Hillary Clinton and Donald Trump were to have a sports debate today — an interesting concept — then they would have to agree on the above facts. Were that our country were so fortunate.
As for Ortiz's presumed innocence, then, by the commenter's logic, the same goes for Barry Bonds and Roger Clemens. Both Bonds and Clemens have never tested positive for steroids. Both were put on trial for using steroids with an extra side of obstruction of justice (Bonds) and perjury (Clemens), and found not guilty.
Comment: This is absurd, ill timed and pointless. Plenty of questions about PEDs were raised during his career. Why bring them up now?
Well, to start with, the Red Sox retired Ortiz's number and that was all over the news. (Trivia: No Red Sox player has had his number retired more quickly than Ortiz. Not Ted Williams. Not Carl Yastrzemski.)
And, in less than a month, former baseball Commissioner Bud Selig is being inducted into the Hall of Fame, the same guy in whose tenure the Steroid Era exploded. Selig had to know something was wrong and did nothing until Congress finally inquired. On behalf of the owners, he took the money and ran, and then made a weak show of saying, "For shame."
And, by all accounts, Ortiz will be getting the call in five years, when he's eligible.
During the last comment, I said that Bonds and Clemens also have the right to be presumed innocent. Technically, they do, but who the heck are we kidding? Of course, they did it.
Compare Barry Bonds' body in 1993, his first year with the Giants and an MVP season, with his figure in 2001, also an MVP campaign, the one in which he hit 73 home runs.
The conclusion: No kidding, Sherlock.
Clemens was washed up in Boston. The Red Sox let him walk as a free agent, a development somewhat akin to the Twins releasing Ortiz in 2002. Clemens miraculously had a renaissance with the Blue Jays, Yankees and Astros. Toss in beaning Mike Piazza and later chucking a fragment of a broken bat at the Mets catcher — 'roid rage, Roger? — and that Clemens put up a 1.87 ERA in 2005, his age 42 season, and we can safely assume he was on PEDs.
So …
Bonds and Clemens kept getting better in their mid-30s and into their 40s, and Ortiz shows a similar statistical arc.
None of the above commenters challenged the actual numbers I presented last week. Ortiz's slash line during his career with the Twins was .266/.348/.461 as compared to .290/.386/.570 in Boston.
How do explain that? Ortiz was released in 2002 and by 2004, he's hitting .301 with 41 homers and 139 RBIs. Two years later in 2006, Ortiz has 54 HRs and 137 RBI in his age-30 season. Ortiz keeps belting home runs, averaging 30 homers through his age-40 season.
Last year, his final season, he led the American League in RBI, slugging percentage and OPS (on-base percentage plus slugging percentage).
Short of David Ortiz being Benjamin Button, there is no other logical conclusion — this was not natural.
I look forward to hearing from you all.
Sports Editor Chris Freud can be reached at 970-748-2934, cfreud@vaildaily.com and @cfreud.
---
Support Local Journalism
---