Tinkering with a Classic
Major League Baseball came one inning away from seeing its All-Star Game explode Tuesday night.
For those who didn't drink a lot of coffee and missed it, the best of the American and National Leagues played 15 innings at Yankee Stadium before the Junior Circuit came away with a 4-3 win, which was a good thing for baseball's brass because managers Terry Francona and Clint Hurdle were out of pitchers.
Had this game gone to the 16th or later, we would have ended up with a tie, which happened at the 2002 Midsummer Classic in Milwaukee, prompting the ire of fans throughout the country. Just imagine telling 55,000 New Yorkers that they paid $150-$1,000 for tickets to a game that had no conclusion. Suffice to it say, they would not have taken kindly to this development and Yankee Stadium could have been torn down three months ahead of schedule.
---
---
After the tie in 2002, baseball commissioner Bud Selig, with a little bit of help from Fox, which broadcasts the game, decided that the winner of the All-Star Game in the future would determine which league's champion would have homefield advantage for the World Series to give the contest renewed significance.
This is ludicrous on so many levels, as Tuesday's game showed. The All-Star Game is just one game, and an exhibition game at that. A truer measure would be to give homefield for the World Series to the league which has the better cumulative interleague record during the regular season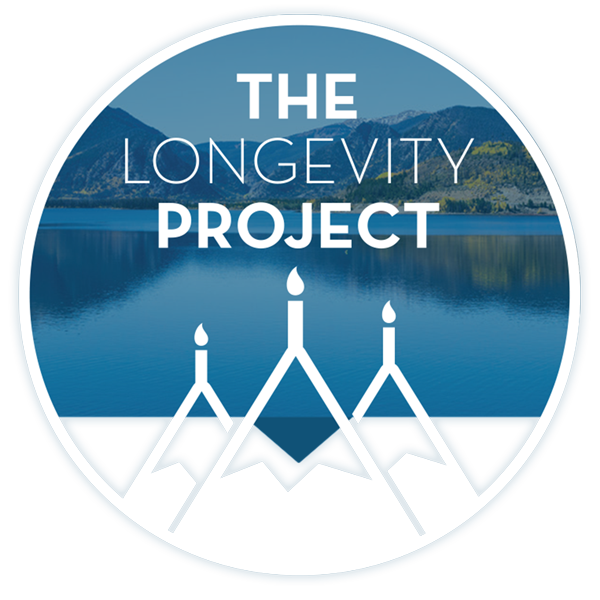 Participate in The Longevity Project
The Longevity Project is an annual campaign to help educate readers about what it takes to live a long, fulfilling life in our valley. This year Kevin shares his story of hope and celebration of life with his presentation Cracked, Not Broken as we explore the critical and relevant topic of mental health.
---
---
That, however, makes too much sense for baseball, which tends to avoid the logical solution whenever possible, so here are a few thoughts on what to do with the All-Star Game.
– This is not 10-year-old soccer where everyone gets to play. (That having been said, I'm a big fan of Emily Cope's U-10 Vail Crush team.) It is an honor just to be nominated, er, named to the team. You get a trip to a nice city usually. (Last year, the game was in San Francisco; next year, St. Louis.). You get all sorts of S.W.A.G., which is actually stuff we don't all get, and you get cheered by a bunch of fans during introductions.
Keep the 32-player roster, so every team has a representative, but some All-Stars are more equal than others. Yes, the so-called reserves of both teams played well Tuesday, but who really gives a fig about Nate McLouth outside of Pittsburgh?
---
---
We watch to see Albert Pujols, Lance Berkman and Chipper Jones from the National League and Derek Jeter, Manny Ramirez and Ichiro Suzuki from the American League.
The starters should play a minimum of seven innings. Yes, these guys have 162 regular-season games, but this is not much to ask. You're All-Stars being paid gazillions of dollars to play a kids' game, OK?
If it's a rout, both teams should flush their benches, but wouldn't have Pujols facing Mariano Rivera with the game on the line been more electric than someone like Corey Hart?
– Never allow a team owner near a pregame ceremony. George Steinbrenner had no business being on the field. It's hard to imagine a guy who's done more to try to wreck the game of baseball than The Boss.
That having been said, having the members of Monument Garden throw out the ceremonial first pitches to current Yankees was very classy.
– As for the pitching in All-Star Games, we are simply coddling these guys. Have the starter for each team go three innings and the subsequent starting pitchers (technically in a relief role), go two. That's five pitchers for nine innings, provided the closers do one frame.
With the NL with 13 pitchers and the AL with 12 on the roster Tuesday, we still would have been plenty prepared for a marathon game, even with hospitalization (Tim Lincecum), hurlers who pitched on the Sunday before the game (Brandon Webb and Scott Kazmir) or whatever other lame-brained excuse these guys had.
Nobody's arm is going to fall off.
– Under no circumstances ever let a San Francisco Giants pitcher throw in an All-Star Game. Everyone involved got lucky that my not-so-beloved closer, Brian Wilson, didn't cough up a lung in facing two batters. I was thrilled that Lincecum was hospitalized.
You might think I'm joking, but Fred Lynn hit the only grand slam in All-Star history off San Francisco's Atlee Hammaker. In 1989, Bo Jackson crushed a homer on the way to MVP honors, and the pitcher was Rick Reuschel. In 1990, the only runs scored in the game came from Jeff Brantley. Remember Sandy Alomar Jr.'s game winning shot in 1997? Shawn Estes.
I've got more if you want.
– Host players must play. I appreciate the manner in which Francona pulled A-Rod and Jeter off the field in the middle of an inning so they could get a standing ovation from the home crowd. But these guys should get four or five at-bats. The game was at Yankee Stadium and those who are in pinstripes should be out there.
I'm not singling out these two. I was flabbergasted that Barry Bonds had two at-bats last year in San Francisco and left the game (likely of his own volition). Pujols better play all nine next year in St. Louis.
The real fans who are at the game buy season tickets for the right to pay through the nose to go to the All-Star Game. They should get to see their guys.
– Finally, once in a while, the National League has to win. Seriously, 1996? Mike Piazza was the MVP, and he was still with the Dodgers then. Bonds actually won the Home Run Derby and wasn't using steroids at the time. That's a long time, or about as long as it's going to take baseball to fix its All-Star Game.
Sports Editor Chris Freud can be reached at 748-2934 or cfreud@vaildaily.com.
---
Support Local Journalism
---