Vail Daily column: Are you making it count?
Ryan W. Richards
Make It Count

Make it Count is a state of mind and intention with your fitness investment. A good friend of mine, Michael, asked a few days ago, "What's up with the tagline Make it Count?" Although the statement seems overly obvious, Make it Count is worthy of its own discussion because of the various implications of this powerful message. Here's what you need to know.
Make it Count isn't what you might think. It's easy to assume that this equates to "no pain, no gain." This isn't true from the standpoint of dangerous and difficult workouts, blood, sweat, tears and a burdensome journey of agony. However, the cliche of the difficult journey and the challenges of fitness acquisitions do have some weight in the definition of what it means to Make it Count. Make it Count came from years of witnessing the failures of humans pursing fitness; Make it Count is appropriate as a charge to the masses who are doing everything but putting a dent in the progress meter. Most are wasting their time, frankly.
I always voice a disclaimer on the package before addressing the multitudes who read my ingredient label because of the somewhat candid and dagger driving sentiment of my voice pertaining to all things fitness. I sincerely don't mean to hurt feelings or to stir up contention. My voice will evoke strong feelings at times because I am passionate about changing the lives of people, and I'm not afraid to tell you what I think about the subject. You may not like it, but you also may need a wakeup call to what I am about to tell you. I mean this with compassion.
---
---
THERE IS HOPE
Several years ago, my friend Aaron came up with the tagline because of our failure to motivate a mutual friend towards fitness acquisition. Even though our friend Dave is reasonably healthy, he is far from what it means to be fit. He continuously fails at losing the last 20 pounds. Dave is a yo-yo dieter. Dave has all of the tools at his disposal. He has support and encouragement from loved ones, including myself. A well-educated, successful gentleman, Dave has the gears to succeed. But he still hasn't succeeded in the last 10 years on the journey. He is a failure at realizing fitness. The scope of this article isn't about Dave's future actions, or yours for that matter. There is still hope for Dave and you. Only so much that you start making it count.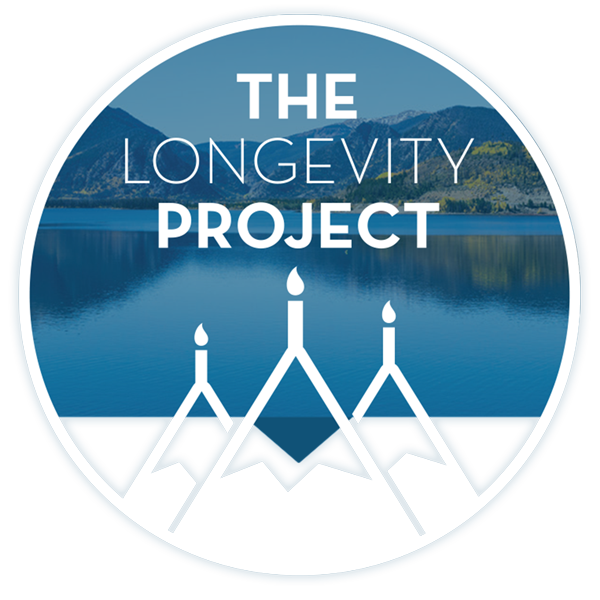 Participate in The Longevity Project
The Longevity Project is an annual campaign to help educate readers about what it takes to live a long, fulfilling life in our valley. This year Kevin shares his story of hope and celebration of life with his presentation Cracked, Not Broken as we explore the critical and relevant topic of mental health.
---
---
The reason that Dave has perpetually failed is that he doesn't maintain intention for putting in the work. He continuously and casually rides the recumbent bike for 30 minutes a day, and proceeds to eat 2500-3000 calories per day and wonders why he can't lose weight. He watches his Fit Bit and feels entitled to eat pizza for dinner because he walked 1,000 steps today. He works a desk job. He does everything but ask the tough question, "Why would this procedure finally work, when it hasn't for the last 10 years?" Dave doesn't have a win at all costs mentality within the boundaries of moral and ethical regulations. Dave isn't a fighter. I'm not being harsh or insensitive, it's the reality of his and your situation.
IT'S NOT COMPLICATED
To Make it Count means seeking out the understanding of the best physical culture principles available. These aren't secrets by the way. Learning the tactics to supreme physical prowess isn't locked away in the JFK assassination files, and they're not complicated. There are willing and very capable coaches available for help if you need them. However, a good coach will enlighten you to do this on your own. You don't need a trainer to stand in front of you every day to tell you what to do. In a nutshell, principles for physical vitality include doing what you don't want to do and have been avoiding — strength training that actually challenges your body and will at times feel uncomfortable, eating more vegetables, drinking more water, and in general, eating like an adult. Maybe you don't need to drink two glasses of wine every night. Even though ice cream is really good, maybe having it more than once per month isn't such a good idea. Are you willing to be unconventional, and forget what you know? Maybe you don't need to eat breakfast just because Oprah said it was the most important meal of the day. Don't eat at all for a day every now and again. I know, Dr. Oz said that it was OK to have a late night snack, so you interpret this as having a half of a dark chocolate bar and a bowl of almonds because he said they were good for you. Eating too many nuts can be disastrous to your waistline. I hope you get the idea.
---
---
To Make it Count means throwing away the excuses. I don't care if you have a wounded shoulder. Lunge in place for an hour and avoid upper body exercises. So you didn't get much sleep last night, neither did I or every other hard working parent who has to get caught up with life. I know you don't have time to work out. Make time. It only requires as little as 25 minutes per day, three days per week. But occasionally, those 25 minutes must feel like you're staving off a life threatening crisis. Try 500 bodyweight squats in your living room. It won't take an hour, but it won't necessarily be fun. Fun is spending the day with loved ones at the lake. Stop looking for variety in your workout, not because variety is bad, but because you can't help but avoid the things you need that are difficult, like pull-ups for example. You can't do them? Get stronger, get lighter, or both. Just because most people can't perform a single pull-up doesn't mean it's OK that you can't either.
As a final sign off for the week, take heart and feel encouraged. Don't look at this slap in the face as a threat, or bully propaganda. I'm just asking for an honest self-evaluation for those who pursue fitness and get nowhere. If you aren't getting there, there's a good chance you fail to Make it Count. Have a great week!
Ryan Richards has a B.S. from Ohio University and is a certified strength and conditioning specialist through the National Strength and Conditioning Association. He is the personal trainer at the Sonnenalp Golf Club and the owner of R2HP, an athlete consulting and personal training company. Richards' passion comes from overcoming childhood obesity and a T1-L3 spinal fusion. Contact him at http://www.r2hp.com or 970-401-0720.
---
Support Local Journalism
---