Vail Valley track: The state-qualifying debate begins
EAGLE-VAIL, Colorado " Two things were conspicuously absent from Wednesday's Battle Mountain Track and Field Invitational.
First, for some reason, there was not the obligatory 3 feet of snow which automatically falls with the mere mention of the Huskies hosting a track event. Also not present were the HyTek timing system and three certified track officials to verify results for the purposes of state-meet qualification.
This is the rub when it comes to qualifying for the state meet in Denver for 4A athletes from Battle Mountain and Eagle Valley. If Eagle Valley's Mario Gonzalez had scorched the 3,200 meters in 9 minutes, 25 seconds or Battle Mountain's Amelia Ortiz conquered the mile in 4:55, it wouldn't have mattered.
---
---
Without the HyTek timing machine in place and officials present, not to mention a wind gauge and a field judge, these hypothetical times would not have qualified Gonzalez or Ortiz for the state meet, though they would have been the top marks in the state in 4A this year.
State qualifying procedures have changed for 4A and 5A, and there was no shortage of opinions about the new system around the oval Wednesday.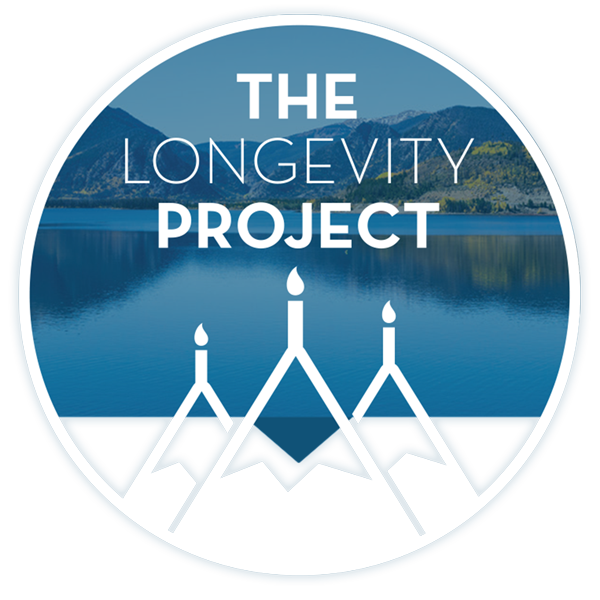 Participate in The Longevity Project
The Longevity Project is an annual campaign to help educate readers about what it takes to live a long, fulfilling life in our valley. This year Kevin shares his story of hope and celebration of life with his presentation Cracked, Not Broken as we explore the critical and relevant topic of mental health.
---
---
Ground rules
Before we dive into the debate, here are the basics.
Previously, there were two ways to qualify for state, regardless of classification. At regular-season meets designated as state qualifiers, if an athlete could beat a time or distance set before the season based on previous state-wide performances, the athlete pre-qualified (or pre-qualled in the lingo.)
---
---
Then there was the regional meet. Finish in the top three on that day at your meet in your discipline and you're off to Denver.
Vail Christian and 2A as well as 3A schools are competing this season under the old system. Class 5A and 4A schools (Devils and Huskies included) qualify for state by recording the top-18 times or distances at meet with HyTek and three officials. The season-ending regional meet is no more.
And that gets Eagle Valley track and field coach Jeff Shroll going.
"You're talking about two 4A schools who have been very competitive at state who don't have $20,000 timing systems, so it's an economic disadvantage," he said. "We don't have the ability to go across town to a (new state-qualifying) meet every single week of the season like the Front Range Schools have.
"If you know going into regionals that you need to be top-three to make it and you don't, it's about performing. I like that you have set the standards for (pre-qualifying). The standards have always moved based on mean times. Those adjust every year. Now you're talking about schools who can load up (putting as many as five athletes in an event). You can bump out a lot of people (out of state).
Cream rising
Shroll is correct in that there is an economic advantage for Front Range teams with regard to equipment and officials, and even though Wednesday's meet was balmy by past years, weather and elevation are huge issues for Western Slope teams.
Yet all coaches from Shroll to Vail Christian's Chris Gamble, once a Shroll pupil, to Battle Mountain's Lori Kleisinger believe that the best of the Slope will go to state no matter what system is in place.
A look at the recent local state champions bears that out. The cut for the boys 3,200 relay sits at 8:39.6 (Roosevelt) in 4A. Battle Mountain's Tony Crisofulli, Connor Tedstrom, Jonny Stevens and John O'Neill could have dribbled the baton and still made state last year. The eventual state champs ran an 8:04 to clinch their spot in Denver " Falcon's 8:11 lead's this year's bunch " and the quartet won state with a 7:52.
Ashley Rohweder, Eagle Valley's 300 hurdles champ in 2007 with a time of 44.11, would hold the No. 1 spot in the rankings this year by a whopping 0.85 seconds. The Devils' Brad Gamble, who won five state golds between 2004 and 2005, would be 2 seconds ahead of the qualifying pack in 300 hurdles and 0.25 seconds in front in the 110 hurdles.
Even going to back to when Eagle Valley was competing at the 3A state level, state champions like Chris Gamble " yes, Vail Christian, Mr. Gamble, your teacher, was an athletic stud with three track golds " and Kim Smith would easily be going to Denver. Gamble's 3A time of 38.97 in 2002 in the 300 hurdles would lead this year's 4A best of 39.36. Kim Smith, who won the 800 state title three straight years from 2000-02 at 3A, would be sitting in fifth place in the 4A rankings right now.
"For the elite, it doesn't make a difference. But for those that are at the cusp, it does," the elder Gamble said. "And that's what's great about track. Track isn't about being the elite athlete. Track is about competing against yourself and improving and trying to make that next step. By eliminating regionals, it essentially eliminates that middle step that makes it possible. One of my best friends in high school was one of those who snuck into state from regionals his senior year and that made his track career."
PRs
Jay Miller was the friend in Gamble's story, qualifying in the 300 via regionals. And that's the person about which Shroll is worried. Shroll doesn't like the idea of athletes and coaches staring at the CHSAA Web site looking at the 18th time or distance of whatever event needed for state.
He doesn't like the possibility of splitting up his team, sending his elite athletes to a high-level meet, while his younger kids are somewhere else. Shroll wants the younger kids learning from the veterans, much like how Eagle Valley's track practice stopped when Chris or Brad Gamble ran the 300 hurdles.
"That's what makes a good program," Shroll said. "I know it's been discouraging to this team which has had the opportunity to know to be there in the top-three at regionals, and now you can go to the CHSAA Web site, and stare at it and it doesn't make those times go down."
Shroll, and he could be speaking for any local track coach, gets his kicks from personal records, or PRs. He feels having the qualifying time for state posted on the Web takes away from the personal triumphs that athletes achieve in meets like Wednesday's small five-team congregation at Eagle-Vail.
"There's nothing better than having everyone PR at these meets, even a small one like this," He said. "That's what I want to see. If I can get everyone to raise their hands and say they had a PR, then that's a great meet. We won. I don't care what the score was."
Incidentally, Eagle Vall swept the meet Wednesday.
A different view
Battle Mountain, likely because of the success of last year's 3,200 team, has a different perspective. Because the Huskies had The Big Three of Crisofulli, Stevens and O'Neill, former track coach Rob Parish scheduled meets on the Front Range to compete with higher-level competition.
And the Huskies have kept the schedule, even though their talent no longer dictates a need for such a slate. Kleisinger says that Battle Mountain "chases the weather" in its schedule with meets in Boulder and Dakota Ridge early in the year and then with the Tiger Invite and the Western Slope Meet in Grand Junctionat the end of the season.
"I see both sides of it," she said. "I've coached here long enough to see where if it's top three (at regionals), Western Slope runners would make it into the state meet. It's a really good experience. But I've also been on the side where my kid (who finished fourth in regionals) might have a time that beats some kid who makes it to state (via nother regional) by five seconds.
"Now that it's just the times, they're taking 18 kids to state. I'm OK with it. If you're not one of the top 18, that's OK."
Gamble and the Saints don't have to worry about the new qualifying system, as Vail Christian is a 2A school. But from his high-school days, he feels that finding big Front Range meets might be needed for both Eagle Valley and Battle Mountain.
"The difference in the amount of competition is night and day between the Front Range and the Western Slope," Gamble said. "I don't think we have a lower caliber of athletes. We were just talking about football (and Glenwood Springs winning the state title in football last fall). We show that we have the same caliber of athletes in the Western Slope, but come track, we don't have the practice and the facilities as much. For sure. It would be beneficial."
Sports Editor Chris Freud can be reached at 970-748-2934 or cfreud@vaildaily.com.
Battle Mountain Invite
Results
Boys
Team scores " Eagle Valley 140; Grand Valley 94; Battle Mountain 65; Vail Christian 27; Steamboat 26; Rifle 14
3,200 relay, BMHS (9:02.49)
110 Hurdles, Colton Cowan, Grand Valley (GV), (16.18)
100 meters, Omar Melendrez, GV (11.45)
800 relay, Steamboat (1:34.45)
1,600 meters, Austin Germiller, GV (5:01.87)
400 relay, GV (46.06
400 meters, Melndrez, GV (52.12)
300 hurdles, Jared Tonder, GV (42.56)
800 meters, Joe Trujillo, EV, (2:03.69)
200 meters, Ryan McClintock, EV (23.17)
3,200 meters, Mario Gonzalez, EV (10:58.75)
1,600 relay, GV, 3:49.31
Shot put, Zach Thrall, EV, (41-11.75)
Discus, Thrall, EV (134.5)
High jump, McClintock, EV (6-2)
Pole vault, Kyle Zumbrenna, Rifle (12-6)
Long jump, McClintock, EV (20-2.5)
Triple jump, Chris Brubeck, EV (40-2)
Girls
Team scores " Eagle Valley 119; Battle Mountain 89; Grand Valley 59; Steamboat 47; Vail Christian 30
3,200 relay, EVHS (11:00.94)
100 hurdles, Erin Vanderpool, GV (16.8)
100 meters, Sierra Pickslay-Zamora, EV (13.08)
800 relay, BM (1:58.36)
1,600 maters, Amelia Ortiz, BM (5:44.79)
400 meters, Pickslay-Zamora, EV (1:02.58)
400 relay, EVHS (54.16)
300 hurdles, Vanderpool, GV (50.83)
800 meters, Kenia Olivas, BM (2:41.94)
200 meters, Kim Heald, Steamboat (28.39)
3,200 meters, Ortiz, BM (12:50.46)
1,600 relay, BMHS (4:41.25)
Shot put, Jamie Bair, EV (33-7)
Discus, Kacey Bair, EV (4-6)
Pole vault, Tori Jorgensom, Rifle (9-0)
Long jump, Morgan Bassette, Steamboat (14-8.5)
Triple jump, Shaylynn Nielson, EV (31-5)
---
Support Local Journalism
---