VMS Spirit Week spotlight: Chris Woods
OK, we know why Vail Mountain soccer coach Bob Bandoni named Chris Woods as one of his co-captains. Woods used the word "synergy" while in the spotlight. He's also a heck of an athlete. On the pitch, he's a part of the heart of the defense. (We would say one of the hearts, but the team's motto is "One Heart."). He also won the Skimeister two winters ago, and his younger brother, Sean, is going for it when the snow flies. In the meantime, you can check out Chris and the Gore Rangers when they take on Aspen at 10 a.m. Saturday in a mildly-important soccer match. For more on Chris, read, on:
Date of birth: Sept. 15, 1989
Born in: Vail
---
---
Parents: Mike and Kim
Sibling: Sean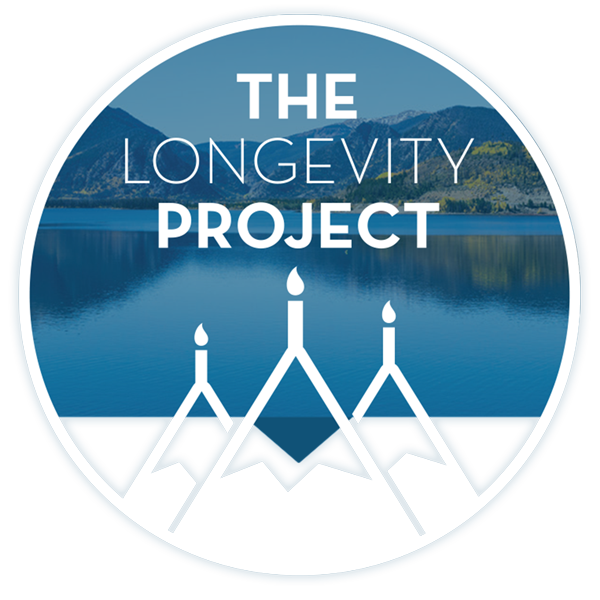 Participate in The Longevity Project
The Longevity Project is an annual campaign to help educate readers about what it takes to live a long, fulfilling life in our valley. This year Kevin shares his story of hope and celebration of life with his presentation Cracked, Not Broken as we explore the critical and relevant topic of mental health.
---
---
What's it like to be a senior? "It's scary. It's an eye-opener to know that I'm going to be living by myself next year. It's been a good experience, keeping myself busy with school and sports. You have to be a role model at this school, so that's a big thing I worry about."
What's it like having kids look up to you? "It's cool. For some reason, I don't feel big. When I was a freshman, I just remember the older kids being so much taller and much more intimidating. I don't get that reverse state of mind going."
How has the team developed? "I think there's been a huge focus on team unity, and the synergy that Bandon likes to talk about. I think that we're all starting to be able to connect with each other. Subconsciously, we know where players are making runs, or how we can make situations happen. I think technically we're higher than we ever have been in the past. That's giving us more opportunity to focus on game strategy."
---
---
Are you surprised by how well this team has done? "Yes and no. For this team, I've always known we were able to do anything we put our minds to. It's been huge being able to go into Basalt and win for the first time in I don't know how long. It demonstrates all the hard work we've been putting in."
How has the defense worked together? "We've had a lot of focus on defensive attack and what you'll see is just me and David (DeLine) back. We'll have the wide defenders pushing up to get opportunities. It's a lot of trust on everybody's part that if we're in a game against a formidable opponent that if we put one person up, then we're going to have to have the outside back drop back a bit to balance the field a bit."
What attracted you to soccer? "It is interesting because my dad was a football player. When I grew up, they threw me into every sport possible. I had passion being able to work with my feet and being able to see the situations on the field, and was able to connect with The Beautiful Game."
Favorite national teams: England and Holland
Who do you like in Champions League? Manchester United
College plans: Applying to CU, DU, Middlebury, Dartmouth, Boston University
How excited are you for Aspen? "I know it's going to be exciting. Hopefully, there is going to be a lot of fan support. We know that Aspen is going to come out firing. They're a scrappy team and they're going to try to disrupt us."
Are we starting to think orange? "We definitely talk about it. But I can't talk too soon. There are lots of games to play."
Funniest teammate: Reid O'Brien
What is Bob Bandoni like as a coach? "He's really amazing. He's very inspirational. Being in his presence is not only helpful on the field, but in life in general. He's able to make connections between soccer and life."
Favorite subjects: Calculus and physics
Career plans: Engineer
Other sports at VMS: Nordic skiing " Skimeister in 2006
Does the Skimeister return to the family? "Sean's going for it. We hope so. He was second last year as a freshman."
What's Nordic like? "I love it. It's become a passion of mine. Even though it's an individual sport, the team aspect is definite a great part of it. Being able to hang out with kids you can ski with for your entire high school career is special. It's another community, another family. Again, the coaches make it a sport you want to stick with."
Powder day, where do you go? "Seibert's Stash is a big one, Miller's cliffs, Seldom cliffs."
Sports you watch: Baseball, football, soccer, hockey, lacrosse
Favorite teams: Broncos, Avalanche
Favorite athletes: Ryan Giggs, John Lynch, Roberto Carlos
Favorite TV show: "Lost"
Favorite movies: "300" and "Remember the Titans"
Favorite video game: FIFA World Cup
Favorite books: The Harry Potter series
Mac or PC? PC
Favorite Web site: Google
Favorite foods: Italian and Mexican
Favorite pizza slice: Meat lovers
Favorite color: Blueish-gray
First word: Ball
If you were a tree, what kind of tree would you be? Blue spruce
If you were ruler of the world for one day, what would you do? "I would stop war and make soccer even more of a world game."
Sports Editor Chris Freud can be reached at 748-2934 or cfreud@vaildaily.com.
---
Support Local Journalism
---