Watching the MLB All-Star Game/Jeter tribute
So you're the sports editor? What do you do?
Well, on a quiet Tuesday, I watch the All-Star Game. Here we go:
---
---
Pregame
Thank God, Tim McCarver retired. This is already the best All-Star Game ever.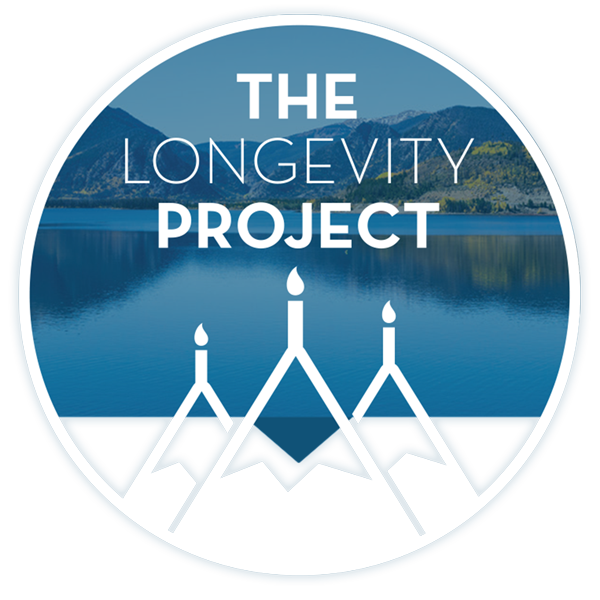 Participate in The Longevity Project
The Longevity Project is an annual campaign to help educate readers about what it takes to live a long, fulfilling life in our valley. This year Kevin shares his story of hope and celebration of life with his presentation Cracked, Not Broken as we explore the critical and relevant topic of mental health.
---
---
If I were still drinking, here's a drinking game. Every time anyone fawns about Derek Jeter, drink. My bet is that we'd all be done by the third inning.
First inning
---
---
Must root for Yasiel Puig. How do I do this? I hate the son-of-a-gun. OK. Puig strikes out. Sic semper Dodgers.
Derek Jeter Re2pect ad airs. Good ad. I like that Mr. Met's head is disguised.
Everybody stands and claps for Jeter. Naturally, Jeter doubles. This All-Star Game is turning into another Yankee farewell. It was Mariano Rivera last year and Jeter this year. Next year? A salute to Yankee legend Carlos Beltran?
Mike Trout doubles to right, scoring Jeter. We're blaming this on Puig for not making a brilliant catch. By the way, Trout is still the second coming of Joe Dimaggio, according to media, even though he's played just two-and-a-half years.
Cabrera homers, giving the American League a 3-0 lead. Oakland A's start to celebrate prospect of homefield advantage, until they realize they will be eliminated by the Tigers in five games … again.
Second inning
AL starting pitcher Felix Hernandez is already done. I know everyone in baseball is freaked about the outbreak of Tommy John injuries, but Hernandez or any other starter can go, gasp, two innings.
Meanwhile, Chase Utley doubles putting the National League on the board. Big question, for whom will Utley be playing at the end of the season? My money's on the Dodgers.
Speaking of Dodgers, Clayton Kershaw is pitching for the NL. I think he should go for about 14 innings.
Third inning
Fox interviews commissioner Bud Selig at his final All-Star Game. What a tool. Don't let the door hit ya on the way out. I will rescind this remark if former President George W. Bush is the new commissioner. Puig whiffs again. Too bad.
Meanwhile, Jeter dinks a hit to right and is instantaneously voted the game's MVP.
Fourth inning
Jeter is taken out after playing three whole innings. Well done, Captain. OK, seriously, No. 2 is a great player. He's a first-ballot Hall of Famer. Would this be happening, though, if he played for Seattle? Ahh, no.
Undermining the moment of greatness that was Derek Jeter's exit, the NL tied the game at three. Even if the NL wins, Jeter will be the MVP.
Fifth inning
We have officially hit the U10 soccer game stage of the All-Star Game. Everybody gets to play. So the All-Star Game is so important that it determines homefield advantage for the World Series. On the other hand, the subs will determine the outcome of the game? This is why we called Selig a tool during the third inning. FYI, the AL leads the NL, 47-42, in interleague play so far this year, so if I were the commissioner, hint, hint, the AL would have homefield for the Series as of now. (Or I could be a benevolent dictator, and just say the Giants automatically make the Series and have homefield advantage.)
Puig, however, is still in, and just got the hat trick with his third strikeout.
Random thought: All the players are wearing special All-Star caps. I hear they can be purchased at http://www.shamelessgrabformoney.com. Seriously, I don't want to buy that Giants cap, and I've kind of cornered the market on Giants gear.
Back to the fifth inning: Tyler Clippard enters the game with the AL leading, 4-3. This is important because he's the Washington Nationals' lone representative in the All-Star Game, and our copy chief is a Nats fan. On the other hand, Cilppard is Ross Leonhart's least favorite National. Just as I type this, Clippard allows an inherited run to score.
Sixth inning
Aramis Ramirez of the Milwaukee Brewers doubles, interrupting Fox's interview with Derek Jeter. Ramirez is banned from baseball. Also, the Hunter Pence watch begins. If everyone gets to play, why not Giants? Please note no Giants pitchers (Tim Hudson) are allowed to play in an All-Star Game. Only misery happens. Let's try to avoid this subject.
Trivia: Who hit the only All-Star Game grand slam? Fred Lynn off the Giants' Atlee Hammakaer in 1983. Good times. Not bitter over that.
Seventh inning
Will Derek Jeter sing "God Bless America" during the stretch? Now that would make him an MVP in my book. And Pence grounds out to third, a great moment. And some guy named Joe Nichols sings "God Bless America." On that note, tempo, people. It's an important thing. Whether it's the anthem or "God Bless America," don't interpret it. Don't draw it out. Just sing the notes and leave the field.
Eighth inning
I really don't recognize many of these players, so let's talk division races. Neither the Giants or Dodgers want to win the NL West. One will win. The other grabs a wild card. In the Central, the Cards will reel in the Brewers, and the Nats slog to a title in the East with the Braves sliding into the wild card.
Meanwhile the A's, Tigers and Orioles grab the titles in the AL. Royals and Angels get the extra berths. I hesitate with the Angels because their 'pen is atrocious.
Fox reports, meanwhile, that Cardinals Adam Wainwright threw "peg shots," or batting practice pitches, to Jeter in the first. Just remember how much the All-Star Game "counts" toward homefield advantage in the Series. Wainwright is interviewed and says he didn't serve them up to Jeter. "Glad we cleared that up," says announcer Joe Buck. Good to know.
Ninth inning
Surprisingly, Rivera does not come out of retirement to save the game for Jeter in the AL. And Trout, NOT Jeter, is named MVP. Babe Ruth rolls over in his grave. Nonetheless, those playing the Jeter Drinking Game go into alcohol detox for the next two weeks.
Sports Editor Chris Freud can be reached at 970-748-2934, cfreud@vaildaily.com and @cfreud.
---
Support Local Journalism
---