Year 3 pivotal for Broncos' Cutler
Sam Adams
Rocky Mountain News
Vail, CO Colorado

STATELINE, Nev. " Broncos quarterback Jay Cutler doesn't mind being mentioned in conversation about the NFL's stable of "Young Guns."
Just don't label Cutler a gunslinger.
"I don't feel like I'm a gunslinger," Cutler said, not long after whacking golf balls earlier this month on the driving range at Edgewood Tahoe Golf Course, where several of the NFL's top young quarterbacks competed in the American Century Championship.
---
---
"I feel like every throw that I make is anticipated," Cutler said. "I know where I'm going with the ball, I'm not just throwing it anywhere and everywhere for fun. I don't mind it, but I don't think it's completely accurate."
What is accurate about Cutler is the level of comfort he seems to have on the football field. The Broncos start training camp Friday, Cutler's third camp as an NFL player and his second as the team's starting quarterback.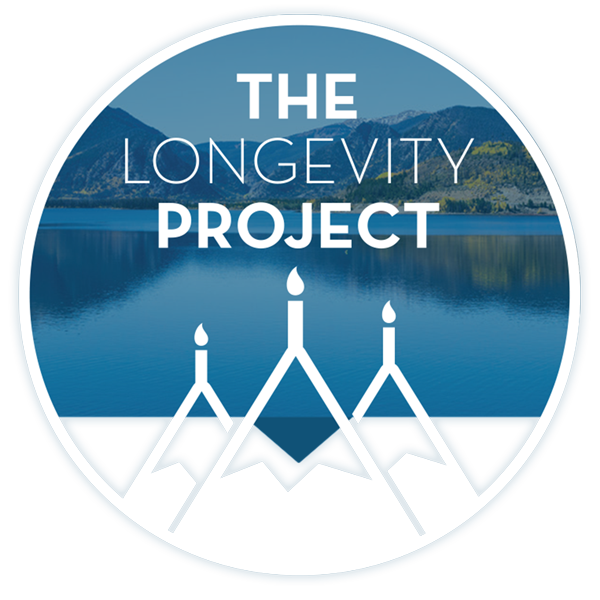 Participate in The Longevity Project
The Longevity Project is an annual campaign to help educate readers about what it takes to live a long, fulfilling life in our valley. This year Kevin shares his story of hope and celebration of life with his presentation Cracked, Not Broken as we explore the critical and relevant topic of mental health.
---
---
The opportunity to start five games as a rookie in 2006, coupled with 16 starts in 2007 to learn a complicated offense, has provided Cutler a chance to rise among the top quarterbacks in the league in 2008.
"With Jay, he got to play a lot last year," Broncos Hall of Fame quarterback John Elway said. "He's going to start this year where his learning curve is going to be a lot faster. He gets used to everybody around " not only in the system, but everybody around him, knowing the personalities and those type of things to where you feel comfortable.
"The leadership qualities kick in. Guys trust him. All of that helps."
---
---
Coaches, as well as NFL players past and present, eagerly point to the third season as being pivotal to the learning curve for a quarterback's development.
"The third year, basically, for most guys, they should be ready to play," Kansas City Chiefs coach Herman Edwards said. "By the third year, I think you know what kind of player he is " is he a guy you can give the ball to 30 times a game and say, 'Go throw it around the yard'? Or is he a guy that you say, 'Know what? We're not going to ask him to do a whole lot.'
"The first two years is so much of a blur for young guys coming out of college to play pro football because the speed of the back end shocks them " the linebackers and defensive backs, how they react. It's a whole different deal, and that's what gets them.
"I've learned that you try to tell a young quarterback that you don't have to win the game " but you can't lose the game. Don't throw the other team the ball. The guys that buy into that, they're the ones that are successful in the end. They gain in confidence and become pretty good players."
Pittsburgh Steelers quarterback Ben Roethlisberger didn't need three years to gain comfort. He took over the starter's job as a rookie for an injured Tommy Maddox in 2004, completed 66 percent of his passes for 2,621 yards and 17 touchdowns and helped lead the Steelers to the AFC Championship Game. Then the Steelers won Super Bowl XL in his second season.
"I didn't know what was going on " I just ran around and threw to open receivers," Roethlisberger said, laughing. "Honestly, I got really lucky. I had a great group of guys around me. I laugh about it, but that was part of the thing " it was not really knowing, dropping back then going, 'Uh, make a play.'
"By Year 3, you should be doing better. If you struggled your first two years, by Year 3, you should be making improvements. It's tough the first two years " even the third year can be hard."
Former NFL quarterback Vinny Testaverde, who retired in 2007 after 21 seasons in the league, points out that Roethlisberger's first-year success isn't the norm for most young NFL quarterbacks.
"I think if you rush the quarterback in there too soon, a number of things can happen," Testaverde said. "No. 1, if he doesn't play well, you can ruin his mind-set and, really, destroy his career. He won't have the confidence to be the guy that you hoped he would be. There's a lot more learning for the quarterback than there is at any other position."
Like many quarterbacks have done, Cutler spent the offseason reviewing tons of game film. He's his worst critic.
"It's weird, because you remember every single throw and exactly what you were thinking in the situation," Cutler said. "It's really good " especially the bad ones " to look at them.
"Did you get fooled by coverage? Was it just a bad throw or were your feet wrong? … You get to see a lot of different things."
Broncos coach Mike Shanahan said work ethic, coupled with playing experience, usually accelerate a quarterback's improvement.
"The thing that there is no substitute for is taking snaps," Shanahan said. "That's why I think most guys start to feel comfortable in that third year. Jay's been starting actually for about a year and a half, which is good.
"I think the third year of a person playing is when they become the most comfortable with the NFL, where they feel like they have the confidence level to compete with anybody. Jay studies. He's a worker, and we've given him a lot of reps through the offseason. He's taken advantage of it."
Cincinnati Bengals quarterback Carson Palmer took advantage of a year's apprenticeship. Palmer was the first player selected in the 2003 draft. He didn't play one down during his rookie season. The next season, Palmer started 13 games, throwing for 2,897 yards with 18 touchdowns and 18 interceptions. In 2005, Palmer's third season, he helped lead the Bengals to an 11-5 record and the AFC North title and was named to the Pro Bowl.
"I think if you're in your third year of playing experience, that's when you make your strides as a quarterback and find out what kind of player you're going to be," Palmer said. "It's because you've been in different situations " third down, third and long, red zone, two-minute offense, four- minute offense … all the different situations. You find out what you've got as a quarterback.
"I had a great quarterback in front of me to learn from, Jon Kitna. But you also can get thrown into a situation where there isn't somebody in front of you that can give the team a better chance to win."
On the same page
Like Roethlisberger, New England's Tom Brady enjoyed early success. After leading the Patriots to a Super Bowl win in his second season, Brady did it again in his fourth season. Eli Manning, in his fourth season, helped lead the New York Giants to a Super Bowl win in February.
"The guys that are in their fourth year, this is the time that they start to move forward and start to move up the ladder of great quarterbacks in this game," former Washington Redskins quarterback Joe Theismann said.
"I think it's the fourth year. I think the first year, you learn to play professional football. The second year, you sort of get comfortable with what you're doing offensively. The third year, you get a feeling for what defenses are doing.
"It really is three years, but it's that fourth year that you point at and say, 'Now he's arrived.'"
Edwards said there's no better feeling for a coach than knowing that a young quarterback has "figured it out" to the point where they begin to think alike during a game. The coach, Edwards said, can ask his quarterback to do more things.
Cutler is trying to develop that type of think-as-one chemistry with Shanahan.
"Mike's obviously got a wealth of knowledge and he's so far ahead of me in what he knows on the football field," Cutler said. "I've got a good feel for what he's thinking in certain situations, and more important, where he wants me to go with the ball."
The play-caller on the sideline, Elway said, "knows what you do best, what you feel most comfortable in and has experience with you running the offense. As a coach, you have a better idea of what to call in certain situations.
"I'm sure that Jay, with whomever is calling the plays, will get more comfortable. You have a sense of what to call and so you can get a head start on the mental concentration, thinking about what's coming next."
The Broncos are eager to see what comes next for Cutler. He has started 21 games in the league, showing flashes of brilliance at times, along with signs of being a work in progress.
"The first two years, you're learning a new offense, new terminology, new coaches … it's a new speed," Cutler said. "I feel comfortable right now. I feel real comfortable."
Practice times and dates are subject to change without notice. Gates open to the public at 7:30a.m. for morning practices and one hour before afternoon practices.
Date Morning Afternoon
Friday 8:30 3:50
July 26 8:30 3:40*
July 27 8:30 3:50
July 28 8:30 3:40*
July 29 8:30 3:50
July 30 8:30 3:40*
July 31 8:30 3:50
Aug. 1 8:30** 3:40*
Aug. 2 8:30 3:50
Aug. 3 None None
Aug. 4 8:30 3:50
Aug. 5 8:30 3:40*
Aug. 6 8:30 3:50
Aug. 7 8:30 3:40*
Aug. 8 8:30 None
Aug. 9 at Houston 6:30 p.m.
Aug. 10 None None
Aug. 11 None 2:45
Aug. 12 8:30 3:40*
Aug. 16 Dallas 7 p.m.
Aug. 22 Green Bay 7 p.m.
Aug. 29 at Arizona 7 p.m.
---
Support Local Journalism
---