Britons: Iran bound, threatened captives
ROYAL MARINE BASE CHIVENOR, England " British sailors and marines held for nearly two weeks in Iran were blindfolded, bound and threatened with prison if they did not say they had strayed into Iranian waters, a Royal Navy lieutenant who was among the capitives said Friday.
Lt. Felix Carman, safely home with his 14 colleagues, said the crew faced harsh interrogation by their Iranian captors and slept in stone cells on piles of blankets. Unable to see and kept isolated, they heard weapons cocking.
"We were blindfolded, our hands were bound and we were forced up against a wall. Throughout our ordeal we faced constant psychological pressure," Carman said. "All of us were kept in isolation. We were interrogated most nights and presented with two options. If we admitted that we'd strayed, we'd be on a plane to (Britain) pretty soon. If we didn't, we faced up to seven years in prison."
---
---
Within hours of the news conference, Iranian state television said the British military had "dictated" to its sailors what to say.
Royal Marine Capt. Chris Air said the crew of 15, which was out on a routine operation on March 23, was confronted by members of Iran's Revolutionary Guard.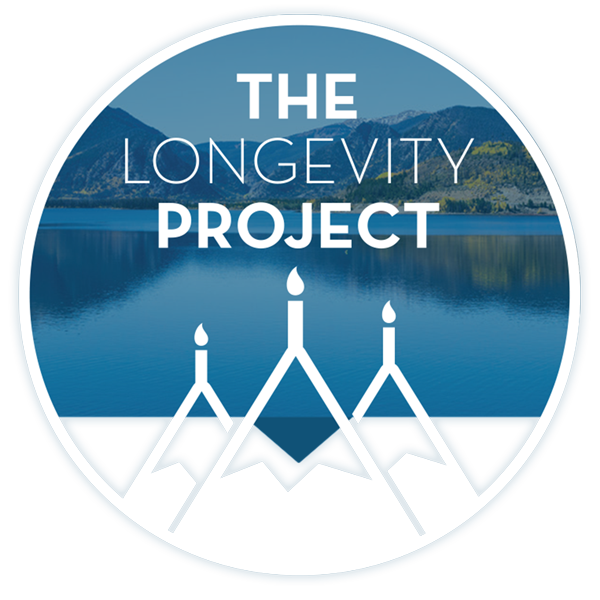 Participate in The Longevity Project
The Longevity Project is an annual campaign to help educate readers about what it takes to live a long, fulfilling life in our valley. This year Kevin shares his story of hope and celebration of life with his presentation Cracked, Not Broken as we explore the critical and relevant topic of mental health.
---
---
"They rammed our boats, and trained their heavy machine guns, RPGs, and weapons on us. Another six boats were closing in on us," Air said. "We realized that had we resisted there would have been a major fight, one we could not have won, with consequences that would have major strategic impacts. We made a conscious decision not to engage the Iranians."
Iran insists the British strayed into its territory; the sailors and the British government deny the accusation and maintain they were in Iraqi waters.
Britain's top naval officer said boarding operations would be suspended while a review is conducted.
---
---
"Coalition operations continue under U.K. command," said Adm. Jonathon Band, head of the Royal Navy. "Currently, our (operations) have been suspended while we do that review."
The most visible of the seized sailors and marines was Leading Seaman Faye Turney, a 26-year-old mother of one. Her letters home received widespread publicity in Britain, particularly one in which she requested the British government withdraw from Iraq.
Air said she was singled out for propaganda purposes, held in solitary confinement and told the others had gone home.
"Being an Islamic country, Faye was subjected to different rules than we were. She was separated as soon as she arrived, and was told that her colleagues had been flown home," Air said. "She coped admirably and has maintained a lot of dignity."
While much of the country rallied behind the crew's return, others criticized them for offering apologies where none was required " namely for appearing in videos in which they admitted and offered regrets for entering Iranian waters.
The servicemen said they had tried to be vague about whether they had strayed into Iranian waters in statements they made during captivity.
"We were very careful about what we said and what we didn't say," Air told The Associated Press. He said the Iranian captors were humane, but said there were a "few incidents when our safety was at risk."
It's not possible to know everything the sailors and marines said to their captors but at least some statements avoided saying definitely they were in Iran's waters.
For example, in one of the letters made public from Turney, she said she had "apparently gone into Iranian waters." In a video clip from Iranian TV, Air said "we were seized apparently at this point here on their maps and on the GPS they've shown us, which is inside Iranian territorial waters."
Carman had been pictured on Iranian television saying he "understood" why Iran was angry the crew had strayed into their waters. At Friday's news conference, he said the crew was nearly two nautical miles from Iran's territory " and that they had never apologized.
"Let me make this clear " irrespective of what was said in the past " when we were detained by the Iranian Revolutionary Guard we were inside internationally recognized Iraqi territorial waters," he said. "At no time did we actually say were sorry for straying into Iranian waters."
In its news report on the sailors, Iranian state TV accusing Britain of dictating statements to the crew, saying "the British sailors only read from pages dictated to them."
Air and Carmen were among six of the crew members who chose to speak publicly Friday.
Band told British Broadcasting Corp. radio that the crew had "acted with considerable dignity and a lot of courage."
"They appear to have played it by the rules, they don't appear to have put themselves into danger, others into danger, they don't appear to have given anything away," he said. "I think, in the end, they were a credit to us."
Britain insisted the crew was on a routine operation when seized " but Sky News reported Thursday that Air said in an interview days before his capture that his crew was gathering intelligence on Iran during their patrols. Sky said it held the interview because it thought it could hamper the crew's release.
Defense ministry officials denied the sailors and marines had an intelligence role, but said they routinely spoke to commanders of vessels using the Persian Gulf and Shatt Al-Arab waterway to determine who was using shipping routes.
Iran's President Mahmoud Ahmadinejad announced Wednesday that the Britons would be released " a breakthrough in a crisis that had raised oil prices and escalated fears of military conflict in the volatile region. The move suggested Iran's hard-line leadership had decided it had shown its strength but did not want to push the standoff too far.
But Iran did not get the main thing it sought " a public apology for entering Iranian waters. Britain insists it never offered a deal, instead relying on quiet and sometimes silent diplomacy.
---
Support Local Journalism
---