Good show explores evil
Rohn Robbins' radio show, "Community Focus," hit a peak recently with an episode on good and evil.
The show, which airs at 7 p.m. Wednesdays on KZYR 97.7 FM, began during the run-up to the fall 2004 elections. Robbins moderated a series of local debates in the studio, and interviewed most, if not all, the candidates in the state races.
We sent reporters to the sessions with local candidates, and I made it to most of those, too. Rohn's questions, and of course the dynamic of the candidates facing each other as they interacted, helped me sort through who I thought should win office.
---
---
From there the show branched out to all manner of topics. Education, health, Eaton Ranch, law enforcement, public figure interviews, even general roundtables with journalists including me.
Until now, I thought the highlight shows came around election time.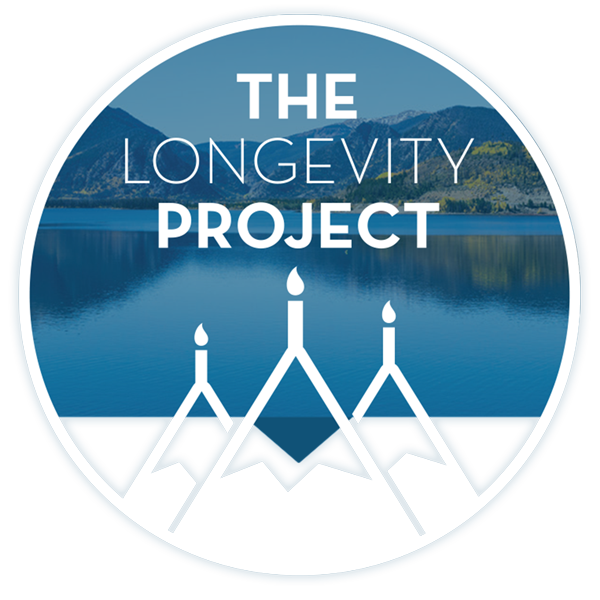 Participate in The Longevity Project
The Longevity Project is an annual campaign to help educate readers about what it takes to live a long, fulfilling life in our valley. This year Kevin shares his story of hope and celebration of life with his presentation Cracked, Not Broken as we explore the critical and relevant topic of mental health.
---
---
This one was something special, though. The speakers were a liberal rabbi, a literal Christian preacher and for more secular observations, a psycho-therapist.
The guests made a perhaps esoteric subject at times crackling. There wasn't nearly enough time, and the hour passed like a finger snap. I can't do the exchanges justice, and won't try. You'd have to listen to get the flavor. But I left wishing the show had lasted at least an hour longer. That's probably the definition of good radio.
I learned about the show from a friend who knows the preacher, Dr. Bob Brendan, pastor of the Eagle Bible Church. I believe much of his congregation tuned in. I'm not churchy in the least, but I'm a sucker for these subjects. That and I'd just finished "Abraham," a book by Bruce Feiler exploring the root ancestor in common of Judaism, Christianity and Islam. This sounded good enough to come down and sit in at the studio.
---
---
Robbins asked simple questions. What is evil? Why does God permit it to exist? What's the original sin? Why is religion so controversial? Is atonement possible? Has our sense of good and evil evolved over time? Is good contagious? Is evil contagious? Are these concepts relative or absolute? And my favorite: What the heck is wrong with us?
The answers varied widely, and offered tons of insight. Lots to think about later.
Brendan went down the line by the book, the Good Book. It's all in there, and all quite literal truth. As such, the answers are written.
The rabbi, Jack Gabriel, goes by the book, too. But of course his Bible ends without a New Testament. Further, while Brendan reads the scripture literally, Gabriel interprets it as metaphor " stories that offer wisdom, to be sure, but not to be taken as actual events in history.
The clashes between the two on that level alone illuminated with sparks and flashes.
"Don't tell me how to read my book, Bob," Gabriel admonished while explaining his point of view. I think they were discussing the Garden of Eden at that point. Gabriel was talking about the different meanings of original Hebrew words and how that alone could open the story for interpretation.
Somewhere in there, Brendan said my name is Bob. If you call me Bill, you are wrong. There's nothing there to "interpret." The truth is the truth. And there is but one true faith.
Gabriel doubted that God would create all these different faiths and make only one the "right" one.
So the discussion ranged beyond simply good and evil, although they spoke plenty about that too. The religious leaders were as close as they got all night in basically defining evil as being apart from God. But Gabriel viewed evil as tied to good, like a shadow. And Brendan saw it as something apart, which can be repented and when God wills it, ended entirely.
The psychologist, Dr. Merideth Ringler-White, brought a whole 'nother perspective to the whole question when she sat down to a microphone about halfway into the show. Her main contribution, I thought, was basically this: sometimes, maybe most times, "evil" behavior comes down to there's something biologically or psychologically wrong with a person and they have no awareness of good and evil.
And so it went. Each had powerful insights, and each had ideas foreign to my own. The show did it's job in a way nothing on television has in a long time: I thought about good and evil for the rest of the night.
Robbins plans more shows like this one. If you like to think, you might like to tune in. In the meantime, I'm hoping to catch up to these guests and see if they might be interested in responding to Robbins' questions in essays we could print in the paper.
Managing Editor Don Rogers can be reached at 949-0555, ext. 14600, or editor@vaildaily.com
Vail Colorado
---
Support Local Journalism
---