Hey Bode, let's do shots!
There's nothing like a few ounces of 80 proof just before racing 80 mph downhill on a vertical sheet of ice.
So I said to myself, "Self, what the hell," and shouted those very words of encouragement about an hour before showtime Sunday in Sestriere, Switzerland.
---
---
Obviously, my 100 percent pure American confidence-building skills leave a little something to be desired.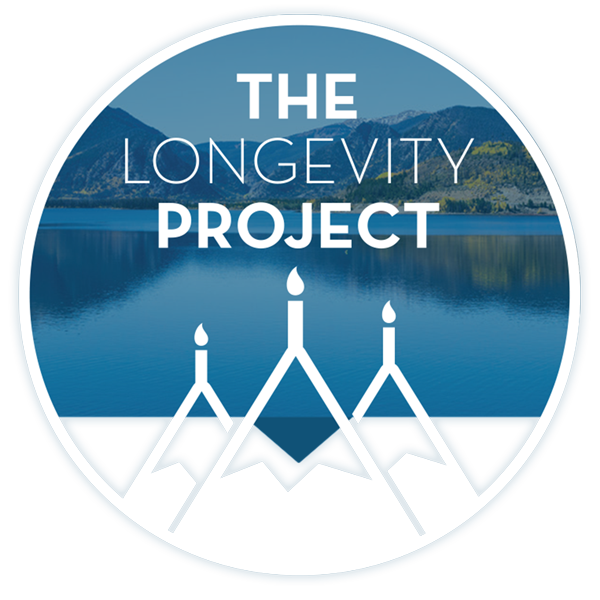 Participate in The Longevity Project
The Longevity Project is an annual campaign to help educate readers about what it takes to live a long, fulfilling life in our valley. This year Kevin shares his story of hope and celebration of life with his presentation Cracked, Not Broken as we explore the critical and relevant topic of mental health.
---
---
Either way, there we were, cheering on Bode and Darren and the rest of the U.S. Olympic team as they went for gold in the Italian Alps surrounding the smoggy shroud of Torino, or Turin if you follow certain maps by mistake.
---
---
And nothing spells the word target any clearer than waving an American flag in the right hand and a Danish flag in the left while wrapping ones' head in a towel with a make-believe fuse protruding from the top. So I did not.
I did, however, wave my American flag with pride and shouted at the top of my Rocky Mountain lungs louder than the Brits behind us and the French in front, at least until the friggin' 30th racer down the hill surprised the crowd of 20,000 (give or take) by screaming into first place, knocking the Austrians off their Arnold-loving perch, placing the Frogs firmly on top, thus allowing the flag waving maniacs in front to block my view corridor for a few minutes.
But, to tell the truth, I was cheering for the Frenchman, as well. It was one helluva run. One of their countrymen climbed a nearby tower, briefly becoming the highlight of the apres-race crowd with his French flag, but was soon coerced down by a German security member threatening occupation or something along those lines.
Believe me, the entire day was memorable. Weire staying at the Verbier ski resort in the southwest corner of Switzerland for the duration, and making the drive is actually pretty easy, especially if following a one F. Rumford, whom some of you might recognize as the GM of Beaver Creek Adult Ski School.
He showed me how to average 150 kph (about 93 mph) and shave a solid 30 percent off of your driving time. Hint: don't slow down for cows.
The security for an international event was somewhat sporadic. All visitors to Sestriere were required to ride official buses from the town of Oulx (pronounced: oooooochs) below, and much was made about issues like "No backpacks allowed" and "Only ticket holders will be allowed on buses." Yet tickets were not ever checked until at the race course itself, and there were more spectators with backpacks than Texans skiing in jeans during spring break at home.
– <br>
After making it through the one security checkpoint, which was little more than Gino Vanelli wannabes waving a wand and mumbling, "Prego," we had to march over half an hour downhill through snud (snow and mud) to reach the viewing stands, followed by the same march back uphill afterward. It was like entering at Gold Peak with the stands at Mid-Vail in mid-April.
One high note, though. On our trek back we passed a group of Russian men huffing and puffing their way up the muddy slope, and by puffing I mean the tobacco kind. Each of them was so out of breath, stopping every dozen steps or so to inhale a little extra oxygen and exhale a little more poison, that I stopped to hand them each a Menconi business card. Sure, they didn't get the joke, but I laughed a lot.
In fact, everywhere we've been so far apparently is in dire need of an official visit from Commissioner Menconi, as they make the old Georgetown Train look like a measly puff from a rookie.
– <br>
Except for the annoying Pac-Man noises made over the PA each time a racer fell more than 1 second behind the lead during his run, I admit the event was well organized but still not nearly as thorough as the Vail Valley Foundation did in 1989 and '99. Those guys have been worth every penny of donation (as long as land acquisition is left out of the equation).
Bode was leading all the way through the last split, but faltered on the final major turn to lose his podium spot and end up in fifth. Darren screwed up near the top, and never recovered.
Life could be worse. I could be home enjoying all the nice, deep snow with you guys instead of dealing with miserable two-foot bases and the worst conditions in decades around here.
We spent the evening doing shots on Bode's behalf anyway. Next week: a fascinating behind-the-broom look into the exciting world of curling!
Richard Carnes of Edwards writes a weekly column for the Daily. He can be reached at poor@vail.net
Vail Colorado
---
Support Local Journalism
---