Vail Daily columnist Jack Van Ens: Mark Twain laughed off idea of good God
Jack R. Van Ens
Vail, CO, Colorado

Sensitive to charges that Congress chronically underachieves, members in the House of Representatives overwhelmingly voted 396 to 9 last November on a resolution "reaffirming 'In God We Trust' as the official motto of the United States."
If alive, Mark Twain would have cast his ballot with the minority. During his sunset years, Twain dismissed any notion of a good God as a cruel joke. He defied the biblical God who allowed death, disease and destruction to afflict Twain's family.
A U.S. commemorative stamp, issued this past June 25 on the 100th anniversary of his death, depicts Twain as he wanted the public to remember him.
---
---
This stamp features the humorist's portrait, splendid in a trademark white suit. These clothes served as the defining image for Twain later in life — the outlandish wardrobe of a writer who stiffed conventional society.
After wearing standard gray on stage, Twain heard complaints from the audience. He instructed his London tailor to make six identical white suits. When stage lights arced on Twain, he looked dapper as a radiant archangel.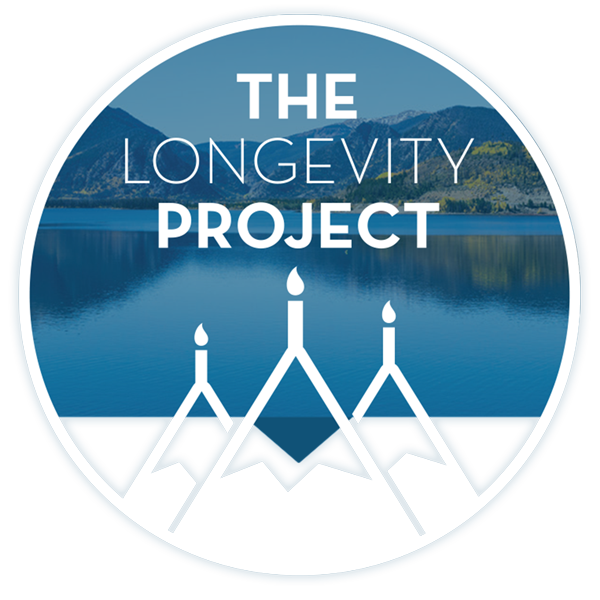 Participate in The Longevity Project
The Longevity Project is an annual campaign to help educate readers about what it takes to live a long, fulfilling life in our valley. This year Kevin shares his story of hope and celebration of life with his presentation Cracked, Not Broken as we explore the critical and relevant topic of mental health.
---
---
In "The Czar's Soliloquy," Twain quipped, "Clothes do not merely make the man … clothes are the man."
The man adorned in a white suit wasn't a dashing, self-assured fellow. Appearances on stage proved deceiving. Twain's white suit covered a broken heart. He had been on a lecture tour when his favorite daughter Susy died of meningitis. Jean, her sister, suffered a severe epileptic attack while Twain entertained on a speaking circuit. Feeling negligent, a part of him died with his daughter's tragedies.
Remorse turns the heart frigid. When life feels very painful, we play the blame game, don't we? We denounce a fall guy. Why not God? Hadn't the Lord let down Twain, not sparing his daughters?
---
---
He refused to trust in God. The white suit camouflaged ugly, dark feelings against the Lord.
Years ago, I saw Hal Holbrook portray Twain. Sartorially splendid in a white suit, Holbrook held a stogie between his fingers, the kind Twain smoked. At intermission, the actor headed off stage. Before disappearing behind curtains, he blew upward one giant puff of smoke — an apt metaphor for Twain's disposition. He pictured God like rings of worthless smoke wafting over life before disappearing.
Twain attacked organized religion as stuffy. He mocked his brother Orion's on-again-off-again evangelical faith. He caricatured preachers and missionaries as spiritual charlatans whose supposed piety masked greed and hypocrisy. He scorned Christians who parked minds in horse lots before entering churches to hear sermons that debunked science and astronomy.
Regarding significant portions of the Bible as fanciful tales, Twain ridiculed biblical literalists.
Before she died, Twain's daughter Susy begged him to explain the meaning of evil in the world. "What's it all for?" she asked. Twain shot back, "There was nobody then who could answer it; there is nobody yet."
Nihilism, the philosophy which treats life as lousy, unfair and stuffed with nothing, clouded Twain's attitude. He read writings of the nihilistic thinker Nietzsche instead of the Bible.
Twain sounded like Tom Sawyer who scorned bossy religiosity of uptight Aunt Polly. Biographer Ron Powers reports in "A Life of Mark Twain" how the jester turn jaded. When Twain's outlook soured, he placed his trust in nothing.
"At the height of his fury," writes Powers, "he castigated the Good Book as nothing more than a vessel of 'blood-drenched history, and some good morals; and a wealth of obscenity; and upward of a thousand lies."
What destroys trust in God? Twain's bitter spirit.
Theodore Roosevelt Jr. served as president during Twain's miserable years. Roosevelt stoked controversy, contending that we are too cavalier toward biblical faith when U.S. coins are stamped with spiritual inscriptions. "In God We Trust" should be removed from coins, argued Roosevelt, because they "carried God into improper places."
Twain, conversing with financial titan Andrew Carnegie, snidely suggested that "In God We Trust" served as an exemplary national motto, "simple, direct, gracefully phrased; it always sounds well — In God We Trust. I don't believe it would sound any better if it were true."
A century after Twain's death, some still refrain from putting trust in God. Bitter feelings set in when life's often unfair. Twain and those who mimic him avoid the message of Christmas. God comes, even when we feel life came and left us in the lurch. The angel had it right in a dream to father Joseph. "Behold, a virgin shall conceive and bear a son, and his name shall be called Emmanuel, which means, 'God with us'" (Matthew 1:23).
Dare we concentrate our confidence in God when there's meager stamina to trust in much of anything? When life seems shabby, like a worn coin with "In God We Trust" rubbed off it, when we feel used, when the world speeds by and doesn't notice us, God's heart aligns with our heartbreak.
Christmas announces that God comes. How? Through Jesus, even to the Mark Twains of this world who have given up on Him.
The Rev. Jack R. Van Ens is a Presbyterian minister who heads the nonprofit, tax-exempt Creative Growth (www.thelivinghistory.com), which enhances Christian worship through storytelling and dramatic presentations aimed to make God's history come alive. Van Ens' book, "How Jefferson Made the Best of Bad Messes," is available in local bookstores for $7.95.
---
Support Local Journalism
---