Albuquerque: A cheap vacation? You can bet on it
Andrea Sachs
The Washington Post

It might be uncouth to say how much one spends on vacation, but for Albuquerque, I have no shame.
Here's a sampling of my budget:
" Petroglyph National Monument: $1.
---
---
" Pumpkin empanada at Golden Crown Panaderia: 85 cents.
" Tango dancing at Kelly's Brew Pub: free.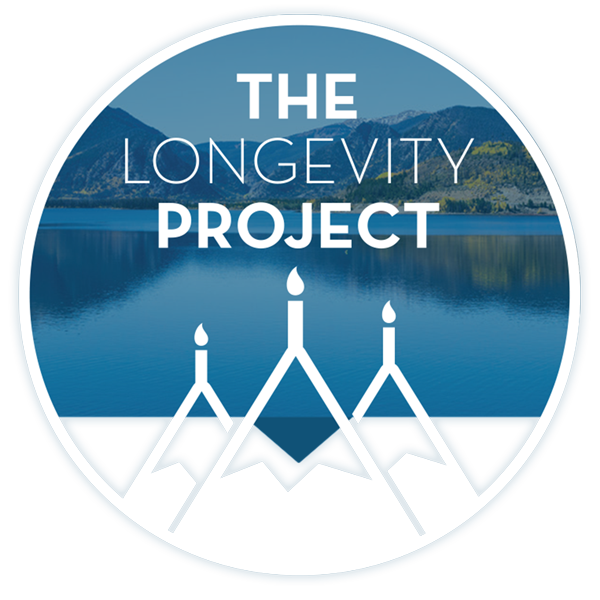 Participate in The Longevity Project
The Longevity Project is an annual campaign to help educate readers about what it takes to live a long, fulfilling life in our valley. This year Kevin shares his story of hope and celebration of life with his presentation Cracked, Not Broken as we explore the critical and relevant topic of mental health.
---
---
" Gambling at Santa Ana Star Casino: $1 down, $50.15 gain.
AAA wasn't kidding when, a few months ago, its annual vacation costs survey ranked the central New Mexico destination as the least expensive American city in which to spend your recreational dollars. With an average hotel room rate of $97.41 and an average food cost of $67.64 for a family of four, the Duke City's $165.04 daily expenditure beat out Wichita ($168.97), Oklahoma City ($181.02) and Omaha ($193.63). (For sadistic spenders, Honolulu topped out as the most expensive locale, with an average daily cost of $583.66.)
"Anyone traveling on a middle-class budget can still afford to treat themselves, without breaking the wallet," said Sean O'Loughlin, a 24-year-old Marylander I met on the Sandia Peak tram. The quick ride up the conifer-carpeted mountain offered us priceless views of Albuquerque and its environs " without having to dig too deep into the purse.
---
---
O'Loughlin, a cash-crunched student in town for a job interview, was floored that his hotel lunch " "chips, salsa, appetizers, the full meal" " ran less than $10, that bars did not charge covers and that mixed drinks cost about the same as a domestic beer back East. "It's ridiculous," he said.
Yet, while Albuquerque is cheap, it's more than generous with its attractions.
For many visitors, Albuquerque is merely a landing pad for Santa Fe. The Turquoise Trail/Highway 14 is rutted from rental wheels high-tailing it 65 miles to that overpriced city, where silver-bedizened tourists snap up Southwestern art at SoHo gallery prices, then boast of their finds over hyped-up New Mex-Tex cuisine. But don't be so quick to follow the northeast-bound caravan: Albuquerque may not have the cachet of Santa Fe, but it possesses many of the same cultural and aesthetic attributes, minus the pretense and price hikes.
To wit: While I was watching a morning TV program at my hotel, Neil Patrick Harris of "Doogie Howser" fame urged viewers in Albuquerque to stop by Perennials, his parents' restaurant, and say hello. Well, when Doogie tells me to do something, I respond. (The actor also repeated the restaurant's name three times, so it became a refrain I could not shake.)
And that is why " and how " I ended up at the breakfast table of New Mexico natives Sheila and Ron Harris, a warm, gregarious couple who freely chatted about their famous son ("He used to come back more, when he had time"), their favorite activities in town (eating) and the all-important difference between red and green chilies (the latter are the less ripe and generally less fiery varieties). In addition, I arrived early enough to take advantage of the $1 breakfast discount. A celebrity-by-association sighting and a cheap meal " better than L.A.
Urban-design-wise, Albuquerque appears to have been planned by a roomful of real estate developers and one conspiracy theorist. Strip malls junk up many roads leading to the foothills, while not too far away abandoned plots seem ripe for UFO abductions. Yet flashes of rough beauty cut through the extremes: the tawny Rio Grande, which curlicues through the flats; the blackened volcanic mounds and tribal rock sketches of the Petroglyph National Monument; the Sandia Mountains, whose rock face changes with each passing cloud.
Downtown, the mid-size buildings defer to the bright blue sky, and after dark, restaurants and bars bathe the area in a neon glow. Farther along on Central Avenue, the old strip of Route 66 goes retro, with such time-capsule establishments as the Stardust Inn and the Standard Diner. The road eventually passes by the University of New Mexico and its colony of cheap eats, and the hipster-in-training neighborhood of Nob Hill, where on Sunday nights amateur dancers tango in a renovated Ford dealership.
The city's tourist center, however, is in Old Town, a packed grid of stores, eateries and museums, open squares and claustrophobic lanes. The "village" harks back to the first settlers, who in 1796 built homes and livelihoods along the river banks. The central plaza is ringed by the 18th-century San Felipe de Neri Church, an unadorned adobe structure surrounded by flowering cacti, and shops selling Southwestern standards.
Along a section of shaded sidewalk abutting La Placita restaurant, a handful of artists squat on low chairs and blankets while passersby browse their designs. To display here, the artisans must create their own works " nothing mass-produced or stamped by Asian factory workers. "The shops can buy from China," said jewelry designer Lisa Carrillo, referring to the touristy trade in Old Town. "They are not regulated."
But while the craftspeople are tightly monitored, the prices are hardly fixed. "It's $98," Carrillo said about a multi-strand silver and turquoise necklace, "but I'll sell it for $45." Love that Albuquerque discount.
Though bargaining is not declasse, in some places I would have felt like an utter cheapskate asking for a price cut. Or griping about the admission fee: My $3.50 charge at the American International Rattlesnake Museum, for instance, which probably bought half the reptilian residents lunch.
The conservation center claims to display the world's largest living collection of different snake species. That translates to 67 snakes trapped and stacked in aquariums that cover two cramped rooms without a quick escape route. Ophidiophobes should wait in the gift shop. (A sign on the door leading to the exhibition reads: "Keep voice low. Turn phone to vibrate. Keep kids close." Interpret as you wish.)
I am a lover of all living creatures, except mosquitoes and snakes. I don't trust the latter. But with the snakes secure in their cages and full from frequent feedings, I was able to gain a new appreciation for the slitherers. Indeed, you have to admire an animal that, according to the adult-appropriate placard, can cause serious tissue damage and "prolonged hospital stays." (The kid-friendly version for the Mojave rattlesnake, by comparison, reads, "This kind of rattlesnake has stronger venom than any other rattlesnake in the country.")
So that you don't walk away with the notion that all snakes are evil, museum owner Bob Myers will trot out Babe, the friendly 42-inch royal python. You can pet her, pose for pictures with her or regard her from a safe distance. Just don't make any belt or boot jokes.
Albuquerque is that rare city that can claim three ethnicities " Anglo, Hispanic and Native American " of equal standing. However, the Native American culture is so embroidered in the local culture, it deserves your full attention.
New Mexico is home to 19 living pueblos, and although other Native American communities appear on local maps, they are either deserted or buried under crusted earth. The villages are scattered across the state, though a somewhat large concentration falls between Albuquerque and Santa Fe. The Indian Pueblo Cultural Center, which is run by the pueblos, provides a quick overview of the different reservations, displaying a slice of each pueblo's working and artistic life. The institution also stages weekend tribal dances that often celebrate the harvest, rains or hunting.
"Albuquerque is realizing that our relatives left these areas to us," said Wilton Niiha, a Zuni who leads the Doya Dance Group, which frequently performs at the cultural center. "We still have our traditions, our way of life and our religion. It's just modern, going with the flow."
Apparently, the flow involves the pull of the slot arm and a prayer.
In my quest to find a pueblo, I ended up at the Santa Ana Star Casino, about 30 minutes north of Albuquerque proper. The Indian Pueblo Cultural Center had prepared me for a tribe skilled at farming and ranching, as well as pottery, weaving, painting and basketmaking. Instead, I discovered a group savvy in the art of moneymaking.
The casino was like Vegas scrubbed clean: soda-toting waitresses, little leg and a lot of engrossed gamblers dressed for a day of yard work. I crossed the game floor to the membership desk, where I received $10 of playing cash after registering for a casino card. The catch: I could only activate it by putting money into the slot machine of my desire. Wisely, I chose the penny slot machine, which required only a buck to start.
I am the type of gambler whom high rollers mock: I will play only machines with cute characters. My slot featured animated polar bears and penguins; I figured, how much damage could a grinning bear do?
With my initial $1, I built the casino's $10 to $32, then dropped to $18, then promised to quit at $25. I lied. Somehow, I snagged 16 free spins and walked away with $50.15.
On the way out, so proud of my windfall, I stopped by the beverage stand and grabbed a free hot chocolate with whipped cream. I tipped the server two bucks " I could afford it.
WHERE TO STAY: Central Avenue/Route 66, especially between downtown and Nob Hill, has a number of 1950s motels with low rates, such as the Stardust Inn (801 Central Ave. NE, 505-243-2891), where rooms go for $50 a night. For a more modern property within walking distance of Old Town, try the Best Western Rio Grande Inn (1015 Rio Grande Blvd., 800-959-4726, http://www.riograndeinn.com), which has a restaurant, outdoor pool and doubles from $88. For more intimate lodging, the Mauger Bed and Breakfast Inn (701 Roma Ave. NW, 800-719-9189, http://www.maugerbb.com) is a restored Queen Anne home near downtown. Rates from $99.
For a list of accommodations, check the Albuquerque Convention and Visitors Bureau (see Info below).
WHERE TO EAT: Eat two out of three meals at the Golden Crown Panaderia (1103 Mountain Rd. NW, 505-243-2424), which makes empanadas (pumpkin, apple, cherry, etc.; 85 cents), green chili bread ($7.95 for a loaf), pizzas (choose from blue corn, green chili or peasant dough crusts; from $3.99) and more. All "kids" get a free biscochito cookie (usually 30 cents). College students and other budget diners flock to the 24-hour Frontier (2400 Central Ave. SE, 505-266-0550), which has an exhaustive menu including burgers (from $2.89), sandwiches (from $1.89) and New Mexican dishes (bean and cheese burrito for $1.59, green chili stew from $2.09).
For upscale dining with killer mountain views, tuck into lobster and squash bisque ($6), buffalo tenderloin ($31) or elk chops ($28) at the Bien Shur Restaurant, on the top floor of the Sandia Casino and Resort (30 Rainbow Rd. NE, 800-526-9366). Or dine for less downstairs at the Thur Shan Buffet, where the international buffet costs $10.95.
Sheila and Ron Harris, parents of Albuquerque-born actor Neil Patrick Harris, run the low-key Perennials Restaurant (6601 San Mateo Rd. NE, 505-888-5800). Fuel up on sweet potato cakes ($4.95), green chili corn chowder (from $3.50) or the Fiesta Bowl (hash browns, cheese, choice of meat, green or red chili and two eggs; $6.95).
Tuesday through Saturday, early birds get a dollar off their breakfast bill. El Pinto (10500 Fourth St. NW, 505-898-1771) serves authentic New Mexican fare, such as stuffed sopapillas ($8.99), chili ribs (from $15.99) and a rice bowl with choice of meat and chili ($10.49).
WHAT TO DO: Set aside an afternoon for Old Town (www.albuquerqueoldtown.com) and its plazas, shops, restaurants and museums, including the American International Rattlesnake Museum (202 San Felipe St. NW, 505-242-6569, http://www.rattlesnakes.com; $3.50) and the Turquoise Museum (2107 Central Ave. NW, 505-247-8650; $4). See the launching park of the famed Albuquerque International Balloon Fiesta (the event ends this weekend; next year's will be held Oct. 4-12), then learn about its local connection and other hot-air balloon history at the new Anderson-Abruzzo Albuquerque International Balloon Museum (9201 Balloon Museum Dr. NE, 505-880-0500, http://www.balloonmuseum.com; $4).
For outdoor activities, trek around tribal rock carvings at the Petroglyph National Monument (Unser and Western Trail, 505-899-0205, http://www.nps.gov/petr; $1), or take a self-guided tour of a replica pueblo at the Coronado State Monument (off Highway 55 in Bernalillo, 505-476-1150, http://www.nmmonuments.org; $3), which also includes a desert and Rio Grande hiking trail and a museum with original pueblo cave art.
Delve into Native American culture at the Indian Pueblo Cultural Center (2401 12th St. NW, 866-855-7902, http://www.indianpueblo.org; $6), which features a museum on the state's 19 pueblos, a massive gift shop and weekend dance performances. Many pueblos are closed to the public except for special events or by appointment, but the tribal-run casinos are always open for action; try your luck at the Sandia Resort and Casino (30 Rainbow Rd. NE, http://www.sandiacasino.com, 800-526-9366) or the Santa Ana Star Casino (54 Jemez Canyon Dam Rd., 505-867-0000, http://www.santaanastar.com).
When the sun begins to drop, hop on the Sandia Peak Tramway (off Tramway Boulevard, 505-856-7325, http://www.sandiapeak.com; $17.50) and take in the sensational mountaintop views that stretch from Albuquerque to Santa Fe and beyond.
INFO: Albuquerque Convention and Visitors Bureau, 800-284-2282, http://www.itsatrip.org.
---
Support Local Journalism
---