Art explosion
Fireworks won't be the only medium breathing color into the Vail Valley's Fourth of July weekend. Artists from around the world descend on the valley starting today as galleries play host to painters and sculptors. The creators will be on hand to discuss their work with viewers, and some are armed with brushes and chisels to demonstrate their craft right before your eyes.Carrie Fell expands into the canoe at Masters Gallery in Vail The West gives artist Carrie Fell piece of mind. The Denver painter needs to know such a place of freedom and solitude exits while living in a busy world inundated with TV, media and rush-hour traffic. She paints her western imagery of existential cowboys, horses and riders in bold, energizing color in hopes that it will bring piece of mind to her viewers, as well.In "Postcards of Camp Cowboy," a new exhibit at Masters Gallery in Vail Village, Fell has added a new Western icon to her repertoire – the canoe."To me, it's the water vessel of the West," Fell said. "It has no motor. It's propelled by the oars. It's so much like the horses on land. It expresses that whole vision of quietness and solitude, one with the land and one with the water."The exhibit is intended to evoke memories and emotions of summer camp. In Fell's paintings, the canoe is anchored to the land, wading alone in the water. Its captain is off on an adventure, but the viewer is left in the dark about the particulars of his journey."It's a mystery. My art is trying to evoke the mystery of the West," Fell said.
Fell will be in attendance at Masters Gallery from 4-8 p.m. today and Saturday painting live. Her method is a bit unusual. She paints with her hands on a canvas that is lying flat balanced on two saw horses, as opposed to upright with an isle. "I think the live demonstration adds something," Fell said. "Painting is kind of an anomaly for a lot of people. They don't understand where the artist begins. I'm proving it's a process. Because my work is so free, it looks easy, but it's not as easy as it looks."In addition to the exhibit, there will also be a wine tasting on Saturday. For more information, call Masters Gallery at 477-0600.Cogswell Gallery exhibits David DeVary's vanishing AmericanDavid DeVary paints cowboys and cowgirls surrounded in silver, gold and copper metallic leaf to give them a heroic quality. His style evolved out of a painting he did of his father."On my way out to Santa Fe, my dad passes away," DeVary said. "I realized because of his personality, he never really let me make him a hero. So the homage I painted of my dad is very heroic. I called it 'Vanishing American.' And then I started to think about it, and cowboys are vanishing Americans also."DeVary's sleek cowboys and cowgirls exude a definite attitude. His cowgirls look more like sassy runway models than home on the range women. They are relaxed, confidant and stylish. This is because DeVary's work represents and idealized West."It's a more contemporary, new take on western art and western image," DeVary said. "Everyone wants to be a cowboy. That was my attitude. I wanted to paint something uplifting, a whole icon that glorified cowboys."DeVary will be in attendance at Cogswell Gallery in Vail Saturday and Sunday from 11 a.m.-5 p.m. For more information, call 476-1769.
Composition is No. 1 for Knox Gallery artists Del and Martha PettigrewFor an artist who likes to capture wildlife in bronze sculpture, Del Pettigrew has been pretty lucky in what animals he's seen in the backcountry."There's still so much wildlife out there, it's not hard to find them," said Del, who has made artwork out of seeing a grizzly bear eating berries with a cub, a cougar chasing a deer and most recently a moose grazing with her calf.Out in the wilderness, he takes a mental picture and goes back to his studio to decide on composition."Composition is the No. 1 ingredient in any kind of art no matter if it's painting or sculpture," Del said. Del's work is life-like, but not overworked. He describes it as natural impressionistic."The eye can finish drawing in the hair," he said. He and his wife, Martha, also a sculptor, will be at Knox Gallery in Beaver Creek today through Monday from 11 a.m.-6 p.m. Del will be sculpting his moose piece live at the gallery. Martha will be on hand to answer questions, but because of a recent shoulder surgery, will be limited in her demonstration. Martha is inspired by interesting faces. Many of her sculptures are born out of her trips to the South West and Mexico and her time spent with indigenous cultures."I love the differences of the faces," Martha said. "We all like to look at faces that are different than our own. That's what grabs me about their faces."Martha begins with a very simple understructure because she often will change the whole concept has she sculpts. She needs something adaptable. She lets the piece speak to her and dictate where it will end up."I make a composition that moves the eye to the face. A composition you don't get tired of looking at," Martha said.
---
---
For more information, contact the gallery at 949-5564.Joe Beeler and John Moyers bring a bit of Mexico to Claggett/Rey GalleryIn the Borderlands, where the modern-day boundaries of Missouri, Oklahoma, Kansas and Arkansas meet, cowboys and Indians lived in harmony – resourceful and rugged in a wild frontier. Every portrait Joe Beeler paints and every piece of bronze he sculpts tells of this time.Clagett/Rey in Vail Village is currently hanging Beeler's and John Moyers' "Viva Mexico" through July 10, an exhibit depicting the Mexican Revolution and Mexican life."I work out of my mind. I don't use models for much. I envision it," said Beeler in a past Vail Daily interview. "Most artists have to have something to draw. I don't. Before I even start a picture I know what it's going to look like." Beeler's paintings of men roping cattle and Indians hunting buffalo are stories told to him by relatives, and memories he lived and continues to live. It was this empathy for Western art, along with his artistic capabilities, that prompted Beeler and his contemporaries to found the Cowboy Artists of America in 1964, in which Moyers is also a member.Son of famous Cowboy Artist William Moyers, John actually began his art career as an animation illustrator for Spiderman cartoons. Now he specializes in plein aire painting, mostly portraying the contemporary lives of the Pueblo Indians.Beeler and Moyers will be in attendance Saturday from 5-7 p.m. at the Claggett/Rey gallery. For more information, call 476-9350.Italian sculptors travel to Philinda Gallery for live demonstrations
Seven sculptors from Unika, a group of 60 artists from northern Italy, will be flaunting their skills this weekend, sculpting masterpieces from wood on the lawn outside of Philinda Gallery in Edwards, the only establishment in the United States which imports art from Unika. "Some of these guys have histories that go back 1,000 years," said Phil Waldbaum of Philinda Gallery. "Their grandfathers were sculptors and their grandfathers were sculptors. It's not typical wood chiseling. These guys do many things – chairs, articles of clothing, figurative things from adults to children. They're some of the most renown wood sculptors in all of Europe."Although the majority of Unika's pieces are made from pine and walnut, the artists sometimes work in other types of wood, bronze, glass and paint. While a few of the artists specialize in renderings of wildlife, others focus almost exclusively on nude figures, some use wood to make backpacks and jackets, with folds that look so much like soft cloth, they're disconcerting to view as solid forms. A couple of the artists, like Teo Mahlknecht, are across the board as far as subject matter.Sculptors will be creating from 10 a.m.-6 p.m. through Monday with an artist reception Saturday from 5-8 p.m. For more information, call 926-9265.Shauna Farnell and Laura Ball contributed to this report.Meet the artistsWho: Antal Goldfinger, master painterWhen: 4-8 p.m., today, 1-4 p.m. and 5-8 p.m. Saturday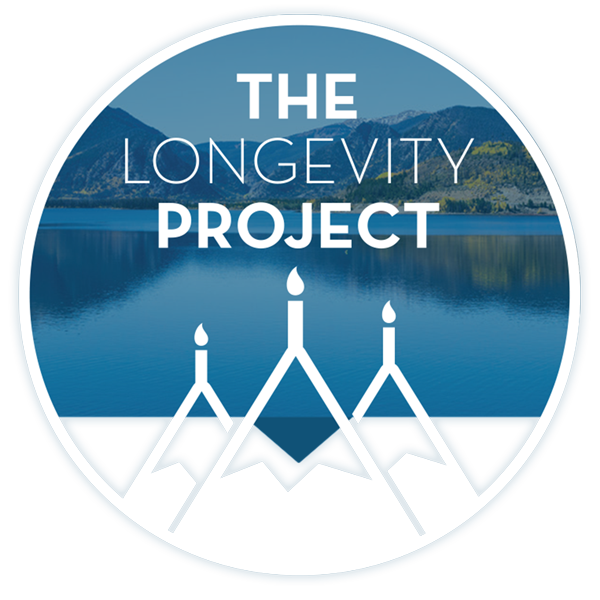 Participate in The Longevity Project
The Longevity Project is an annual campaign to help educate readers about what it takes to live a long, fulfilling life in our valley. This year Kevin shares his story of hope and celebration of life with his presentation Cracked, Not Broken as we explore the critical and relevant topic of mental health.
---
---
Where: C Anthony Gallery in Beaver CreekInformation: Call 8145-8645Who: Carrie Fell, painterWhen: 4-8 p.m. today and SaturdayWhere: Master's Gallery in VailInformation: Call 477-0600Who: David DeVary, painterWhen: 11 a.m.-5 p.m. Saturday and SundayWhere: Cogswell Gallery in Vail
Information: Call 476-1769Who: Del and Martha Pettigrew, sculptorsWhen: 11 a.m.-6 p.m today through MondayWhere: Knox Gallery in Beaver CreekInformation: Call 949-5564Who: Joe Beeler and John Moyers, paintersWhen: 5-7 p.m. SaturdayWhere: Claggett/Rey galleryInformation: Call 476-9350
Who: UNIKA artists, sculptorsWhen: 10 a.m.-6 p.m. today through Monday; artist reception from 5-8 p.m. SaturdayWhere: Philinda Gallery in EdwardsInformation: Call 926-9265Arts and Entertainment Editor Cassie Pence can be reached at 949-0555, ext. 618, or cpence@vaildaily.com.Vail, Colorado
---
Support Local Journalism
---