World's greatest mountaineers gather for Sherpa community Losar celebration
Just think of the Sherpa community's Losar celebration — lunar new year — as the High Altitude All Stars, and you'll do fine.
Losar is an all-day celebration in February. You eat, you drink, you dance and you celebrate another chance to ride our blue-green ball around the sun one more time.
And that's how I came to be sharing a table with Pasang Lhamu Sherpa Akita, National Geographic's Adventurer of the Year; Apa Lhakpa Tenzing Sherpa, the world record holder for most times on Mount Everest's summit (21), holder of 11 world mountaineering records and considered the foremost mountaineer in history. Dawa Yangzum Sherpa was at the table. She, Akita and Maya Sherpa were the first three Sherpa women to summit K2. They've all summited Everest. They don't climb, they ascend.
---
---
In this crowd of Sherpas, it's easier to say who hasn't summited Everest than who has.
If you're American, and I am to my very marrow, then it was like listening to Babe Ruth, Lou Gehrig, Ted Williams and Willie Mays talk baseball, but only if they were really humble and unassuming about it.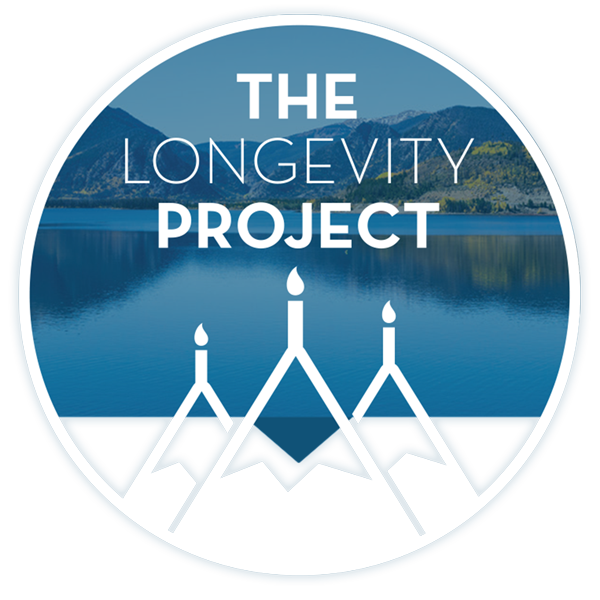 Participate in The Longevity Project
The Longevity Project is an annual campaign to help educate readers about what it takes to live a long, fulfilling life in our valley. This year Kevin shares his story of hope and celebration of life with his presentation Cracked, Not Broken as we explore the critical and relevant topic of mental health.
---
---
Greatness walks quietly
The amazing thing is, you never know where you'll come face to face with this kind of greatness.
Mingma Sherpa was there. He has summited Everest five times and works in the Eagle Thrifty Shop.
---
---
So was Passang Tenjing Sherpa, a nine-time Everest summiteer who works in the Edwards Thrifty Shop.
And Nima Wongchuk Sherpa, a two time Everest summiteer who also plays music to soothe and stir the soul.
And let's not forget Captain Pemba Sherpa, who flies rescue helicopters. He was at the next table playing cards. If his karma is good, and it is, then he'd get the inside straight he's working on — and he did.
Nima Sherpa, who's a force of nature, and her family organized it, with all kinds of help from Pasang Sherpa.
Then there were a few folks like me, who'll climb Everest when it has an Everest elevator.
If you're a Sherpa, then you're one of only about 50,000 mountain-dwelling people of Nepal, Tibet and the Sikkim state in India. A few live in North America, Australia and Europe. A bunch live around here, which makes us blessed.
Thank God it's Friday
Here's something you need to know: Sherpa babies are named for the day of the week on which they're born. Pemba means Saturday. Pasang means Friday. The children are often called by their middle name.
And here's a Namaste moment for you. Someone from Nepal named Pasang will smile politely and not box your ears when you grin at them and say something silly like, "Thank God it's Friday!"
Adventurer of the Year
National Geographic readers chose Pasang Lhamu Shepa Akita, 31, from a list of 10 nominees, among them the brave Afghan women who comprise Afghanistan's Women's Cycling Team. She's the first female Sherpa from Nepal to win National Geographic honor.
"I never expected this many adventures, or to be the Adventurer of the Year," Akita said. "I am happy and excited. It is a very humbling experience."
As much as anything, it shows that a woman can enter the adventure field, she said.
She was on some mountain, as always, when her husband emailed her the news.
"Are you sure?" she asked excitedly.
He was sure.
Akita grew up in Lukla, in the shadow of Everest, watching men make the climb toward Base Camp. She had not seen a Nepali woman guiding on the mountain, and knew she wanted to be.
Her parents died when she was a teenager, and she supported her young sister the only way available — she took to the mountains.
"People think it's easy for us. It's not. It's hard and dangerous," she said.
Men and mountains
Himalayan mountain guiding remains a male-dominated industry, and as accomplished as she is, it can still be hard for women to get opportunities.
She spends about half the year in this hemisphere, guiding in places such as Mount Rainier and Argentina.
She doesn't make high-toned moral pronouncements about who should climb the Himalayas and who shouldn't.
Basically, if you have the money and you want to try, then her job is to get you as far up the mountain as physically possible.
"If they want to take the risk, they are free to do so," she said. "Their Sherpa guides will always do their best for them."
The best clients are physically fit and have been on a mountain before, so they know what to expect.
The worst ones complain about the cold, the food, the altitude … everything.
"Sometimes, they get to the top and they're still complaining," Akita said, smiling.
She said she wants to encourage other women to follow her footsteps up Everest and K2. Of 376 K2 summiteers, Akita is one of only 18 women to do it. Dawa Yangzum Sherpa was the first Sherpa woman to do it.
Super Sherpa
Apa Lhakpa Tenzing Sherpa summited Everest the first time when he was 28 years old.
He's 55 now.
The first 16 times were to support his family. The last five times were for his Apa Sherpa Foundation and to clean up Everest as part of the ECO Everest Expedition. Mountaineers have been coming there for two centuries, and it looked like many of them left their trash behind.
The first year they did it, they brought down 635 discarded oxygen bottles, some from 1952, Apa said. They weigh 17 pounds empty. They also brought down the remains of five dead climbers.
As of 2012, they had brought down more than 29,800 pounds of debris and waste materials, and more than 992 pounds of human waste.
He hasn't climbed Mount Everest since 2011, but that doesn't mean he planted himself in the Barcalounger.
In April 2012, he led the first successful expedition to complete the Great Himalaya Trail, a 1,050-mile trek spanning the entire length of the Nepalese Himalayas, considered one of the world's most difficult treks.
Earning every dime
A Mount Everest guide typically earns about $125 per day, per climb, and they earn every dime and more. A guide can earn up to $5,000 a year, wealthy compared with Nepal's average annual salary of $700.
Guides make four or five trips, carrying your stuff over the same territory you cover once.
They take you up from camp to camp, then to the summit, then back down to Base Camp. In recent years, they turn around and head back up to clean up the mountain.
He starts checking his clients when they land in Kathmandu. Anything that doesn't need to make the trip, doesn't.
"Nothing silly has made the trip so far," he said.
'Much loved'
Lhakpa Tenzing Sherpa was born in Thame, a village in the Everest region of Nepal, near the Chinese border.
At the age of 3 months, he and his mother were caught in an avalanche. Lhakpa was thrown from the basket on his mother's back and came to rest under an ice ledge. After his mother found him unhurt, she took him to the Lama — the high priest — to pray and give thanks. The Lama renamed him "Apa," which means much loved.
He always wanted to be a doctor, but his father died when he was 12, so he dropped out of school to take care of his family, working as a porter for mountaineering groups. His climbing career began in 1985. He summited Everest the first time on May 10, 1990, his fourth attempt, with a New Zealand team that included Peter Hillary, son of Sir Edmund Hillary.
He summited every year between 1990 and 2011, except 1996 and 2001. In 1992, he reached the summit twice.
Apa Sherpa Foundation
Apa and his wife, Yangjin, moved to the Salt Lake City area for his children's education — sons now 28 and 24 years old and a daughter, 20. They launched the Apa Sherpa Foundation in 2009 to provide education opportunities for children in Nepal.
"Without education, they have no choice about what they do. They may decide to do what I do, but they'll have that choice," he said.
His oldest son has been to Everest Base Camp once, he said.
"If they and other children have education, they don't have to take that risk," he said.
Akita said her education has helped her most in her life.
"Even with a very basic level of education, I have the confidence to pursue and achieve (goals), even in a male-dominated society in Nepal," Akita told National Geographic. "Therefore, I am currently working on a foundation to provide opportunities to attain education to women and girls. I believe education will (allow) them to accomplish many things and open the door to many opportunities, even in a male-dominated society like ours. This goal is what keeps me moving forward. My best moments are when I get messages from young girls who mention how they are inspired by my work."
Dawa Yankzum Sherpa is taking some time off from mountaineering to raise support for the Maya Sherpa Foundation.
She was raised in Nepal's Rolwaling Valley. No other women in her valley are professional climbers. Today, she's the first, and so far only, professional climber from her valley.
"Every struggle in my life made me what I am today," she said.
Ama Dablam is one of the world's most beautiful mountains and much more difficult to climb than Everest. In 2011, Yankzum and Akita were one of five Nepali and French women invited to attempt an all-female climb. Yankzum and Akita were among the three to summit.
Friends and fatalities
The past few years, avalanches and earthquakes on Everest have killed scores of Sherpas. Apa and Akita knew them all.
Apa said if he had been born a few years later, then he might have been one of them.
Akita was near Everest Base Camp when the quake hit in April 2015. The year before that, she saw the 16 Sherpas killed in an ice fall.
Akita's nomination as National Geographic's Adventurer of the Year was often called the only good news in Nepal in 2015.
She said she considered giving up climbing, but came to feel that God had given her a chance to live, and she'd spend her life helping as many people as she could.
She has been on many relief trips, distributing tens of thousands of blankets and supplies and helping rebuild devastated homes and villages.
"I realized that the elderly, pregnant women and children suffered the most. Therefore, we made shelters for (the) elderly, and I focused on helping pregnant women and babies. Personally, I felt most satisfied with the extra support we were able to give to pregnant women and babies," Akita, a mother of two, told National Geographic.
By the way, at their Losar celebration in Eagle-Vail, the Sherpas were ushering in the year 2143, Fire Monkey Year. It will be a very good year, if you help make it so.
---
Support Local Journalism
---